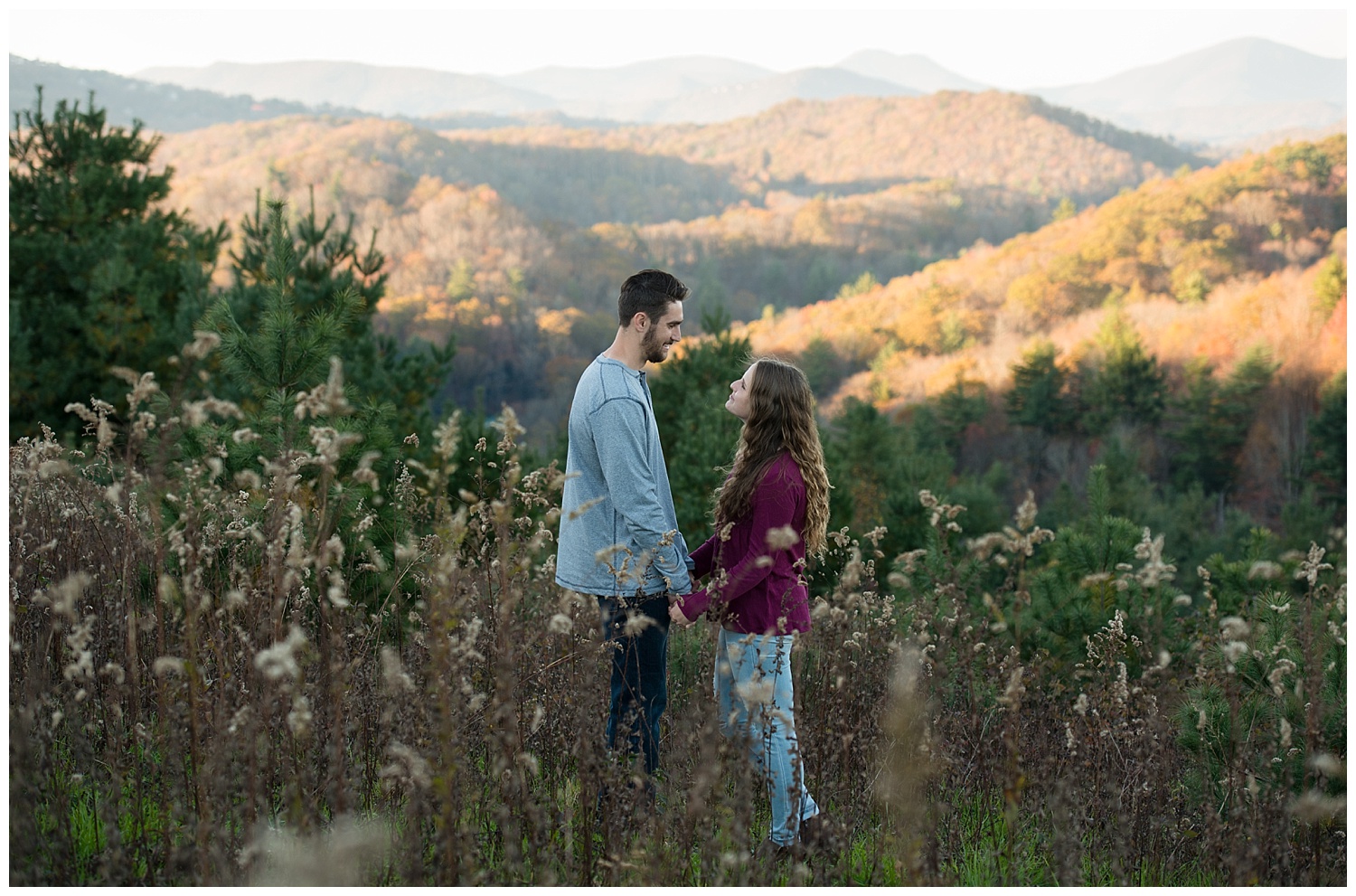 29 Aug

Abby & Jake | Engagement Session

Needless to say but we adore couples who are head-over-heels for one another. And Abby & Jake, these two sweethearts below, are definitely one of those couples where it is clearly apparent they are in L-O-V-E. The genuine smiles, the tender embraces, and how you can tell how at ease they are with one another . . . this is relationship gold, people. We can't forget to mention our favorite part about this entire shoot, of course. The Chaco sandals, duh. Two thumbs way up to couples who aren't afraid of a little adventure, who are true to themselves, and who go all in. Now, a little more from these smitten kittens. And shout out to Flightless Bird Photography for these breathtaking images.

High Country Wedding Guide: Alright lovebirds, tell us how you met.

Abby: We first met in 2009 at our high school's soccer camp. I was in 8th grade preparing to start high school in the upcoming fall, and Jake was a 9th grader on the men's soccer team. On the last day of camp, we talked for the very first time. A few months later, we realized we were in the same biology class when our teacher paired us up for a stem cell research project. We exchanged phone numbers, and haven't stopped talking since.

HCWG: Wow! So you guys have know each other a long time. We are betting the proposal must have been good.

Abby: We were on a vacation with my family in Jackson, Wyoming, when Jake proposed. My entire life I had dreamed of visiting The Chapel of the Transfiguration in Grand Teton National Park. So, on July 5th of 2016, Jake and my family took me there. We were expecting the chapel to be crowded with people during visiting hours, but we got incredibly lucky and were all alone. When posing for a picture in front of the church's panoramic window, my little brother suddenly stepped out of the way as Jake got down on one knee. Having my family there with us was so incredibly special, and they even managed to take a few spur of the moment pictures through all of the tears.

HCWG: Aw, all the feels. Now, for those images where you dipped your feet in the creek. Was it super cold?

Abby: Yes! The creek was exceptionally cold, but it was a creek that we have explored before, so we knew what we were getting ourselves into. The only difference was that these photos were taken in the fall as opposed to the summer, which is when we normally creek walk. We thought it would be fun to take photos in a place we have visited throughout the entire duration of our relationship. 

HCWG: We definitely agree. Any funny moments you'd like to share from this engagement session?

Abby: In one of the images from the creek you can see me flinch from the aftermath of Jake licking my nose in an attempt to make me smile. This is especially funny looking back now because one of my bridesmaids did the exact same thing during my wedding party photos! 

HCWG: You'll have to share those photos with us one day. Last question, we want to hear about wardrobe choice, including the shoes.

Abby: The Chacos were a selection specifically for our photos in the creek. As soon as we finished our photos in the water, we changed into boots that were much warmer and more suitable for the chilly weather. As for our other casual attire, we wanted to make sure our engagement photos reminded us of our relationship on a daily basis. Looking back, we are actually very glad that our Chacos made a cameo. They were a perfect choice, as we spent about 3/4 of our time in Boone wearing them!