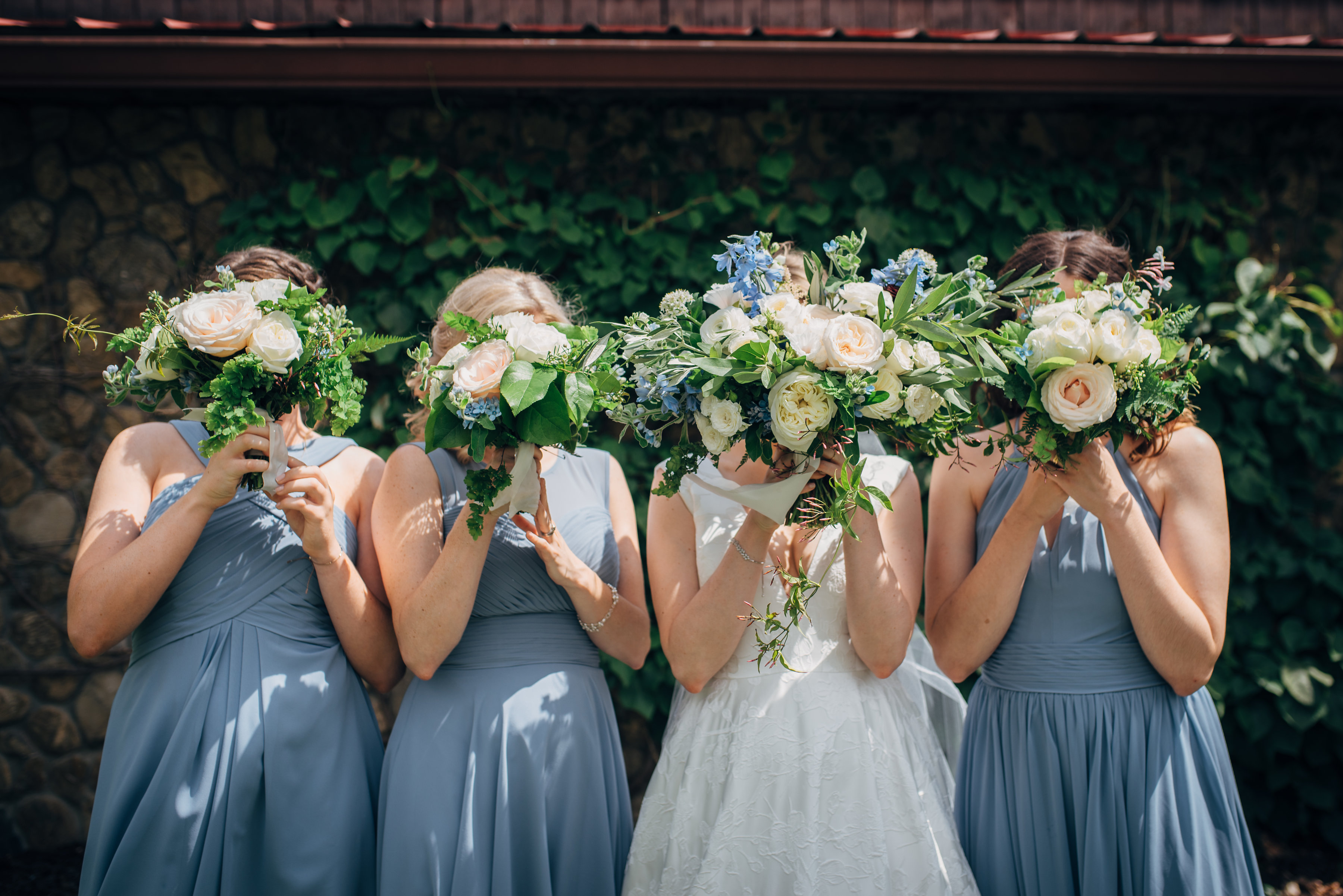 25 Oct

Erin & Tanner | The Barn on New River Southfork

Get ready for some giggles, as this wedding at The Barn on New River Southfork was nothing short of fun! (Really.) If you can't tell by some of the duo's facial expressions or their tussle with Erin's veil (ha!) then you'll be able to note right off the bat from their questions below. Their nuptials were timeless, beautiful, and perfectly unique. We love how every aspect of Erin and Tanner's Big Day was truly theirs. There were gorgeous table numbers handmade by the bride's mother from pieces of scrapbook paper, a ceremony officiated by the couple's best friendvows that were written together by the bride and groom, fellow comedians, and donuts galore. Flowers by Golden Thistle Design provided a gorgeous atmosphere for family and friends to relax, laugh, and enjoy the night in the new venue and make the most of a truly magical time. Now, let's get the scoop from Erin. Enjoy these lovely snaps by the folks at Three Region Photography.

High Country Wedding Guide: How did you meet your new hubby? We heard through the grapevine it had something to do with your chosen profession?

Erin: We were both living in New York City pursuing a career in comedy while working at a restaurant when we met, seven years ago. One day, we were working a lunch shift together and I was going to an open house the Upright Citizens Brigade Theater (a comedy school and theater here in NYC) was hosting and thought it would be fun if we went together. We've been together ever since. We both perform at that theater now, too.

HCWG: Being comedians I bet your proposal was a hoot. Spill.


Erin: I went for a run and I came home and Tanner started to ask me all these questions that I had to say yes to ("Are you going to shower?" "Do you want to eat dinner tonight?" "Do you like pictures of puppies and kitties?"). I asked him, "What are you doing?" and he said, "Warming you up to say yes" and then he asked me in our kitchen. It was very us and very funny. I laughed so hard and smiled so much my face hurt. We were engaged a little less than a year before we got married.

HCWG:  Any funny moments from the wedding that you look back on at laugh at?

Erin: On the Big Day I was doing great. I was feeling really relaxed, very at peace, with maybe some waves of nerves, but overall so happy. Well, it all hit me as I was standing between my Mom and Dad getting ready to go down the aisle and as the barn doors started started to open ever so slightly, I started to ugly cry – we are talking like uncontrollable sobbing. My Mom tried cracking jokes and my Dad kept telling me to be strong but I couldn't stop. Then I started to freak out because I knew everyone was waiting for me on the other side of the doors so I just started to curse and my mom was shushing me and then Abby our planner said "No, say it!" I dropped the F bomb a few more times and got my stuff together. I have the mouth of a sailor (gotta work on that). I walked out all smiles! I'd like to take this opportunity to thank the servers who were standing there patiently holding the doors closed while I cried like a maniac. The things vendors see working weddings!

HCWG: Welp, we can't blame you. Weddings can be so emotional. Lastly, if you could give your wedding a "theme" what would it be?

Erin: Funny elegance. Hannah and her team at Golden Thistle was the florist and made it look so elegant and then we filled up the venue with lots of laughter. Our best friend married us who is also a comedian and Tanner and I wrote our own vows together. Between the three of us the ceremony was filled with a lot of jokes and laughter but it still felt grounded and very special. It felt so special – it was my favorite part of the day.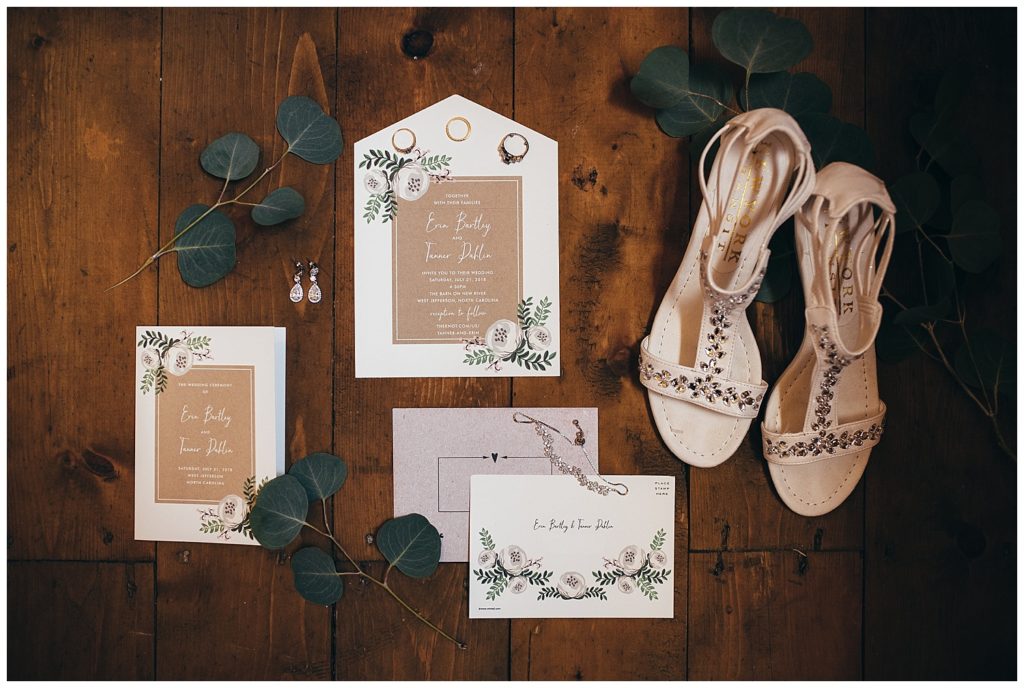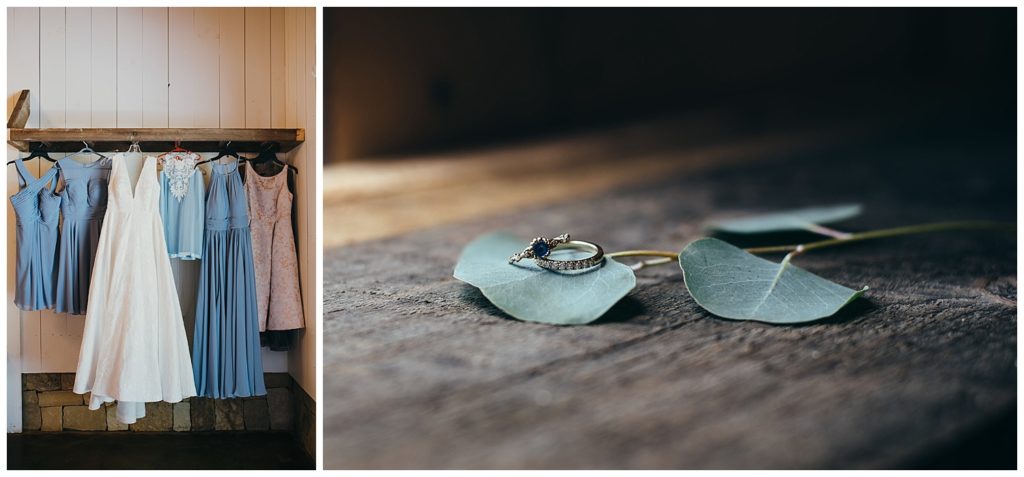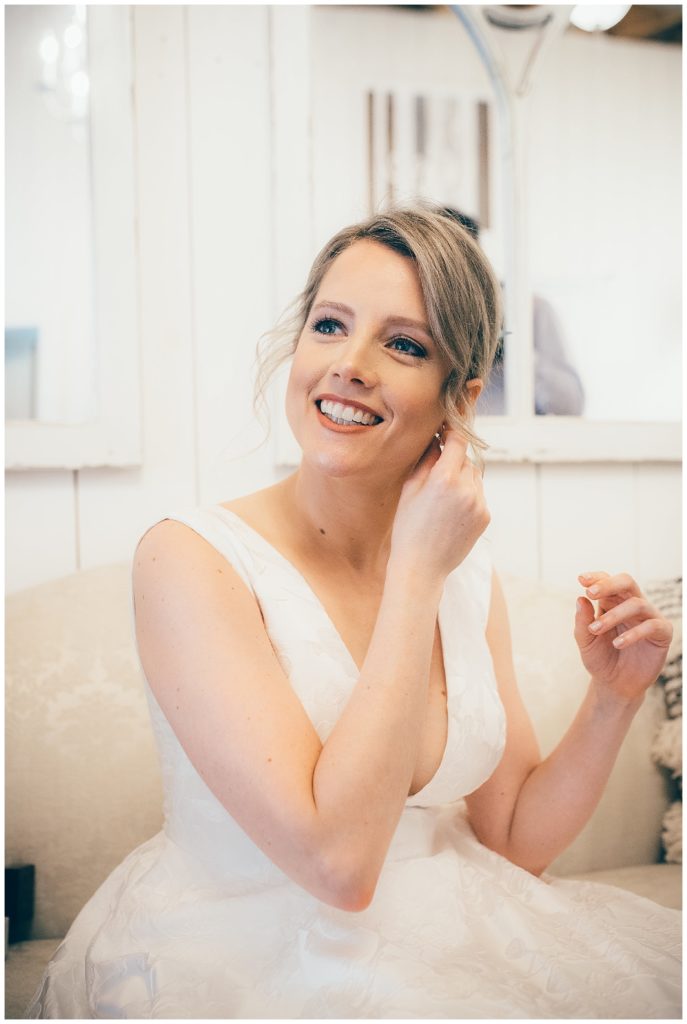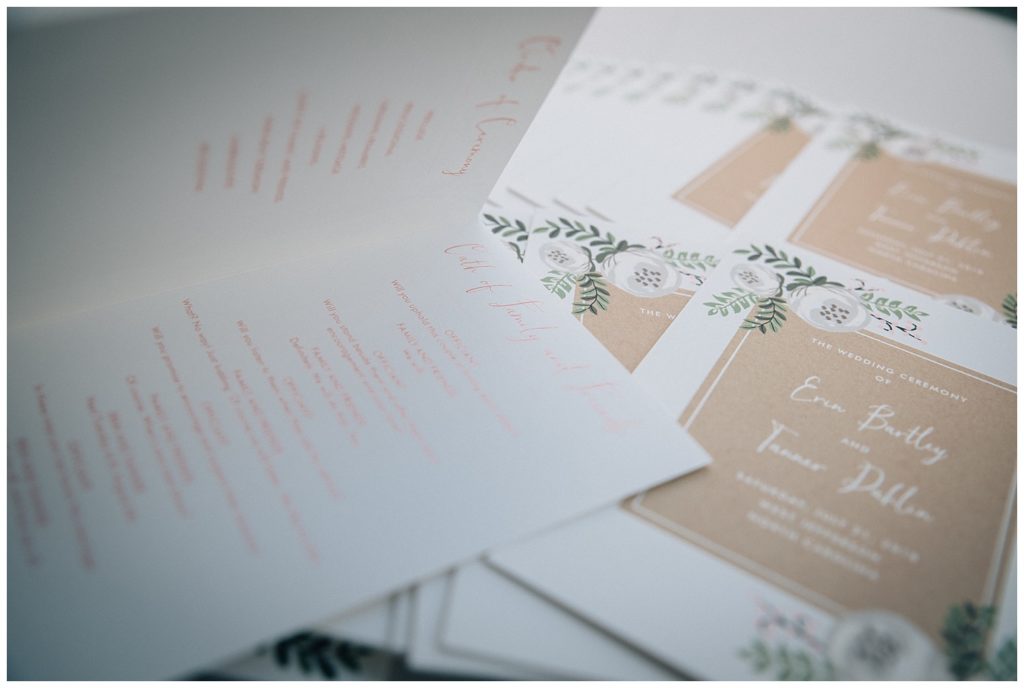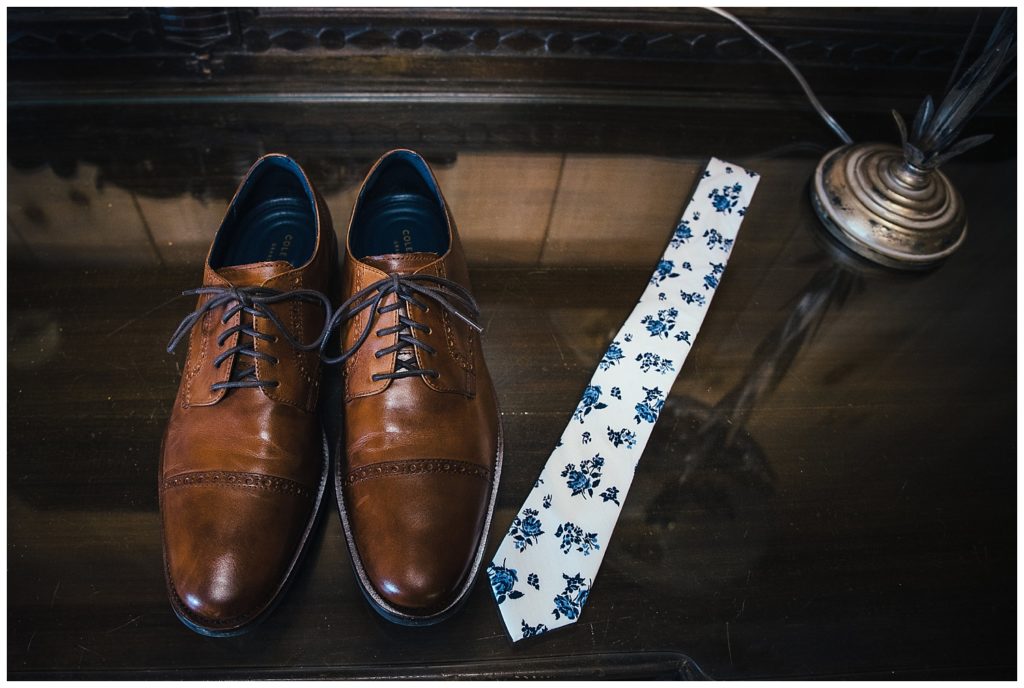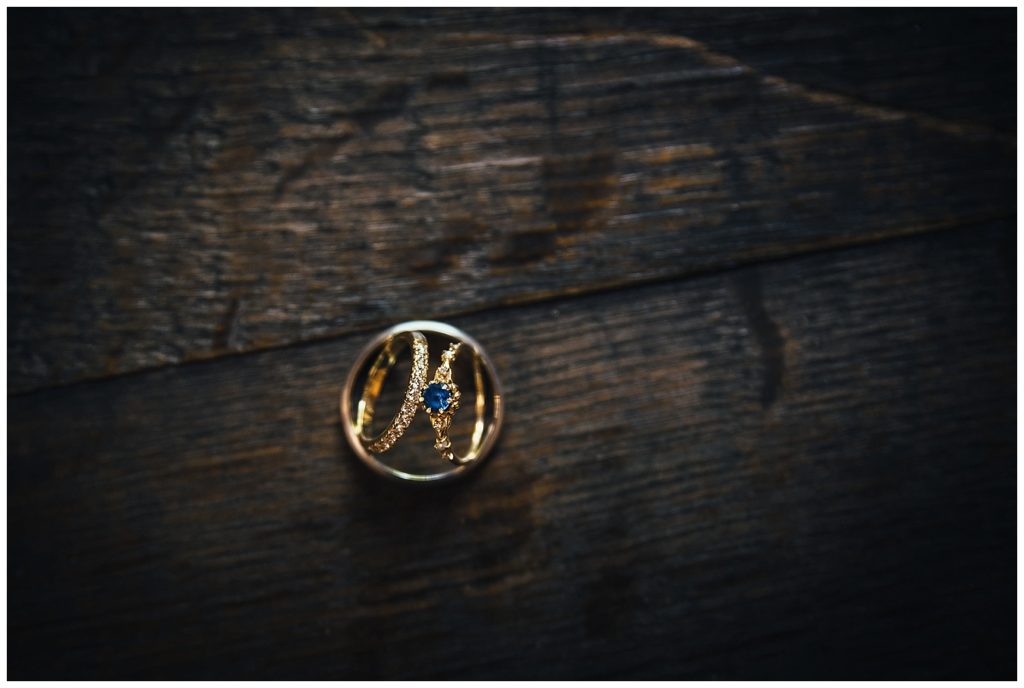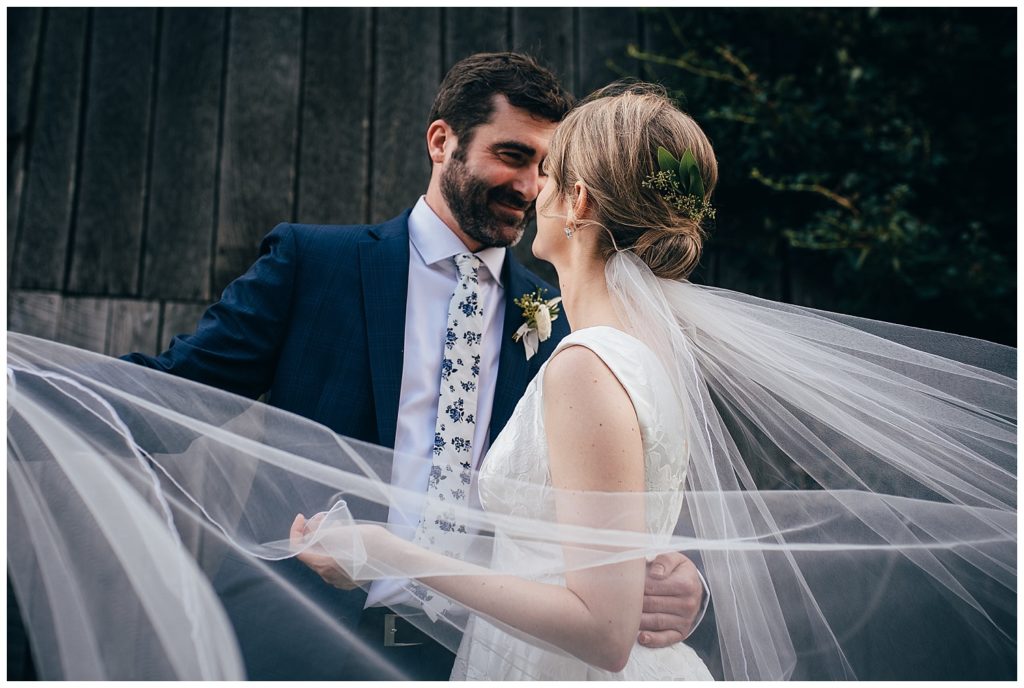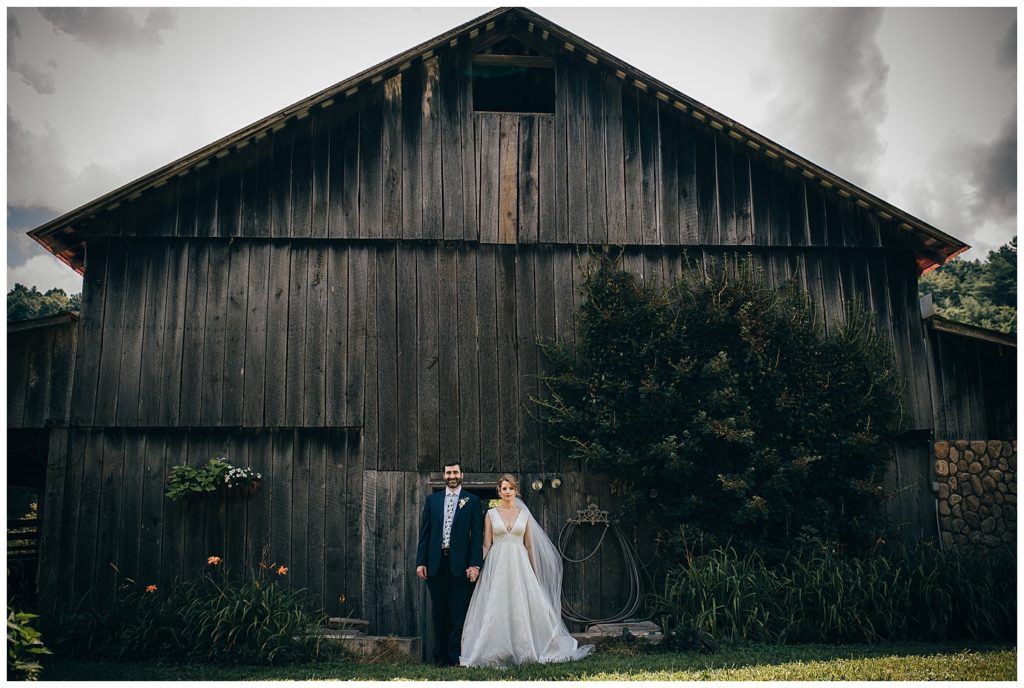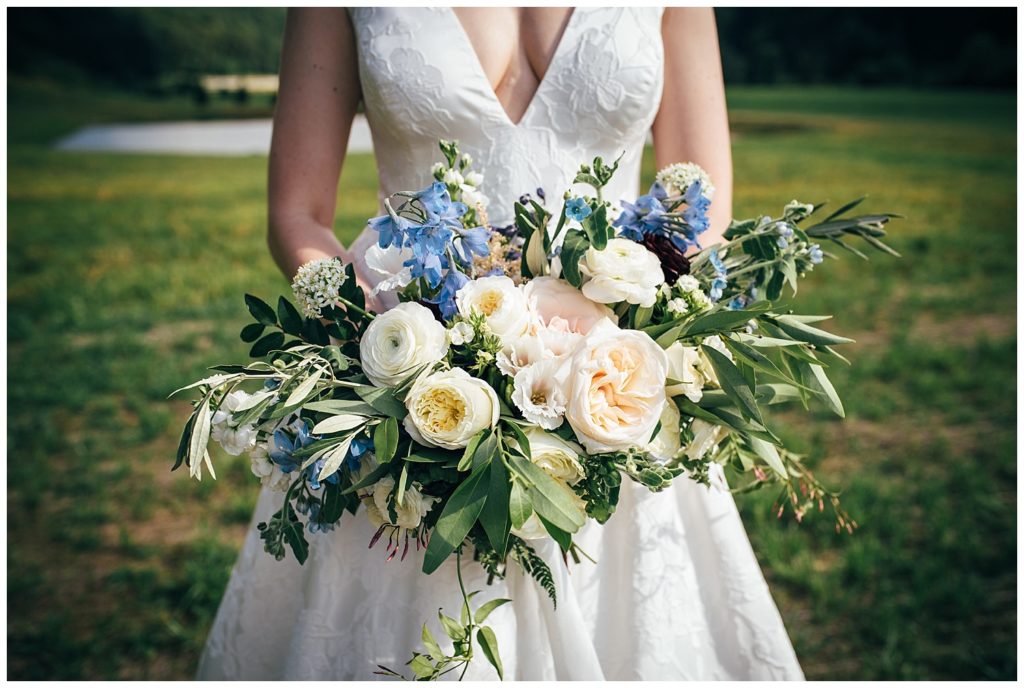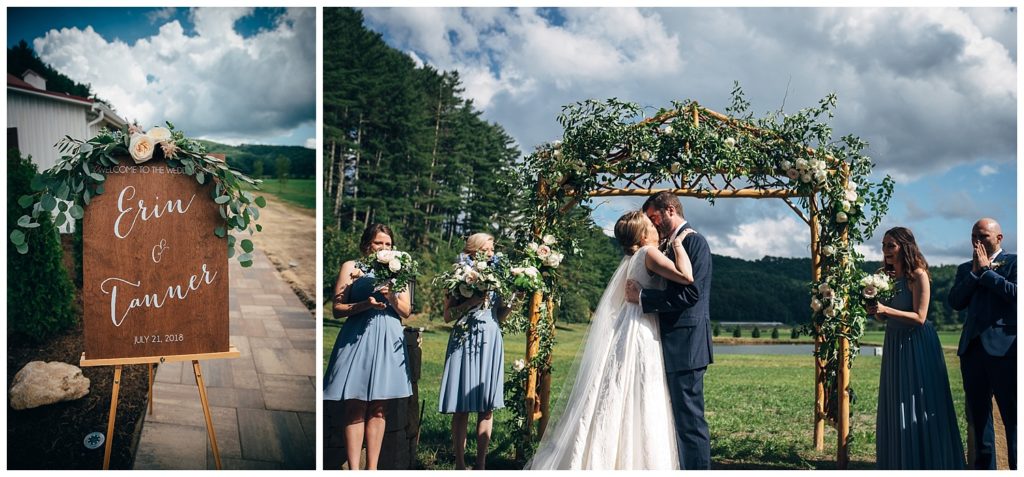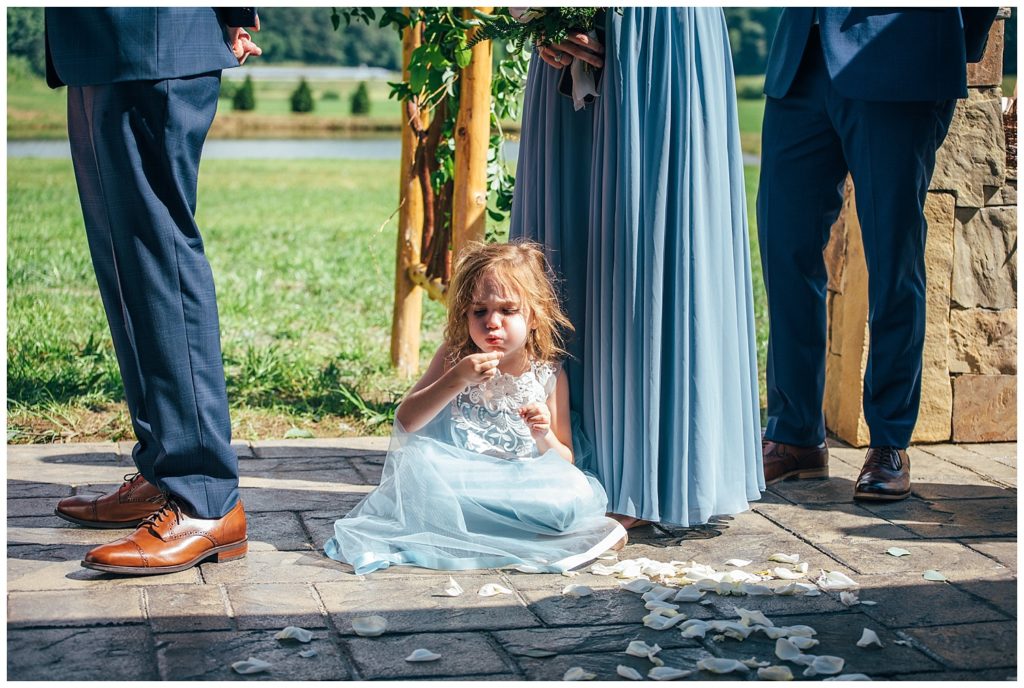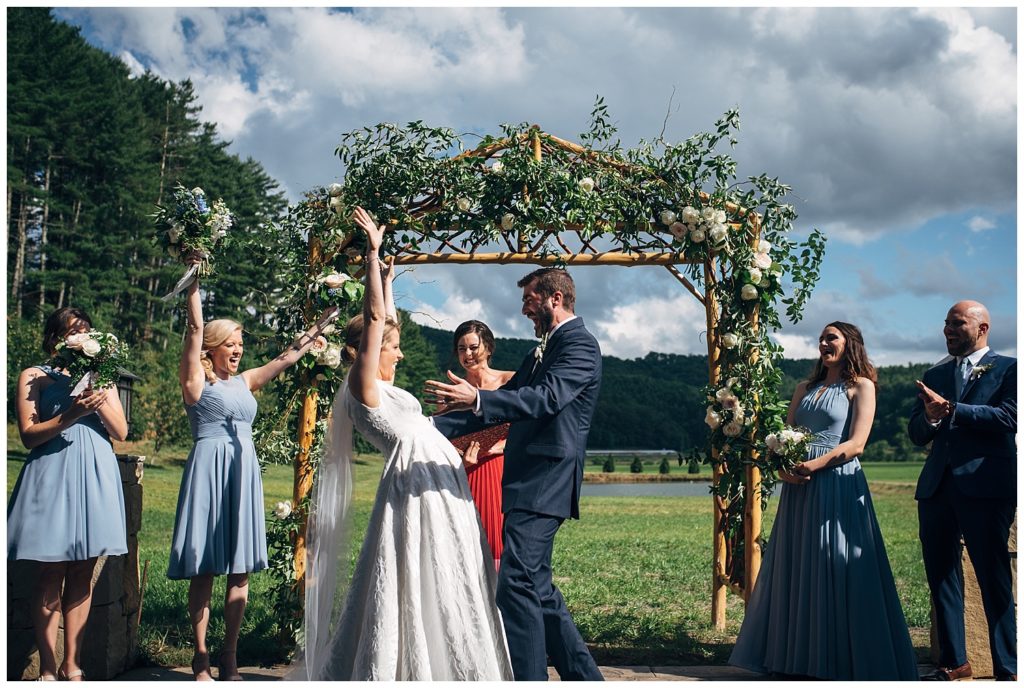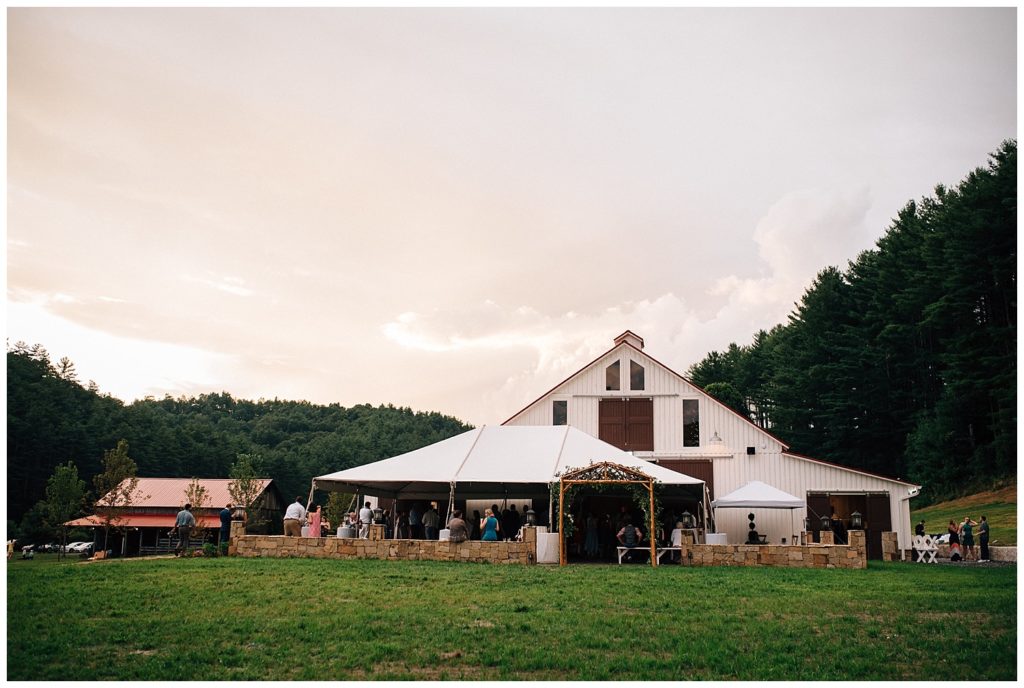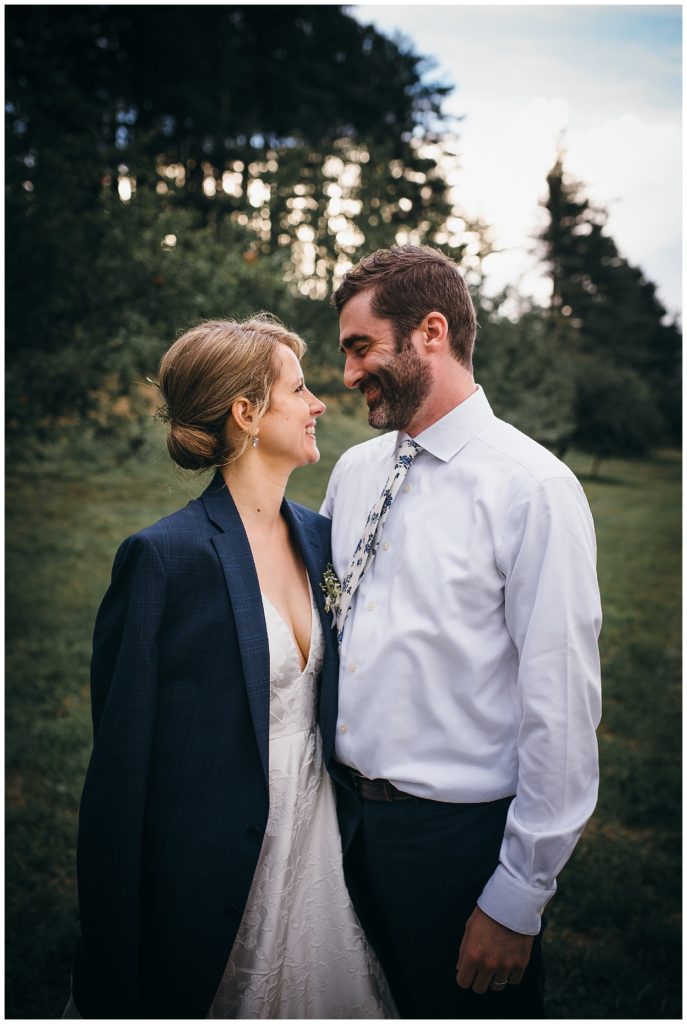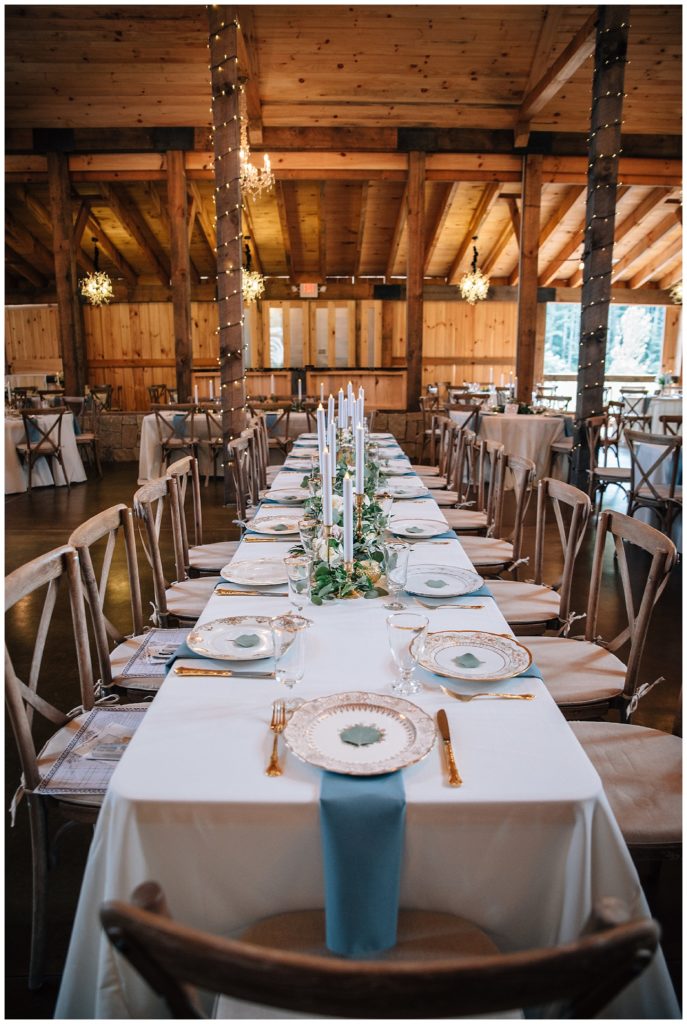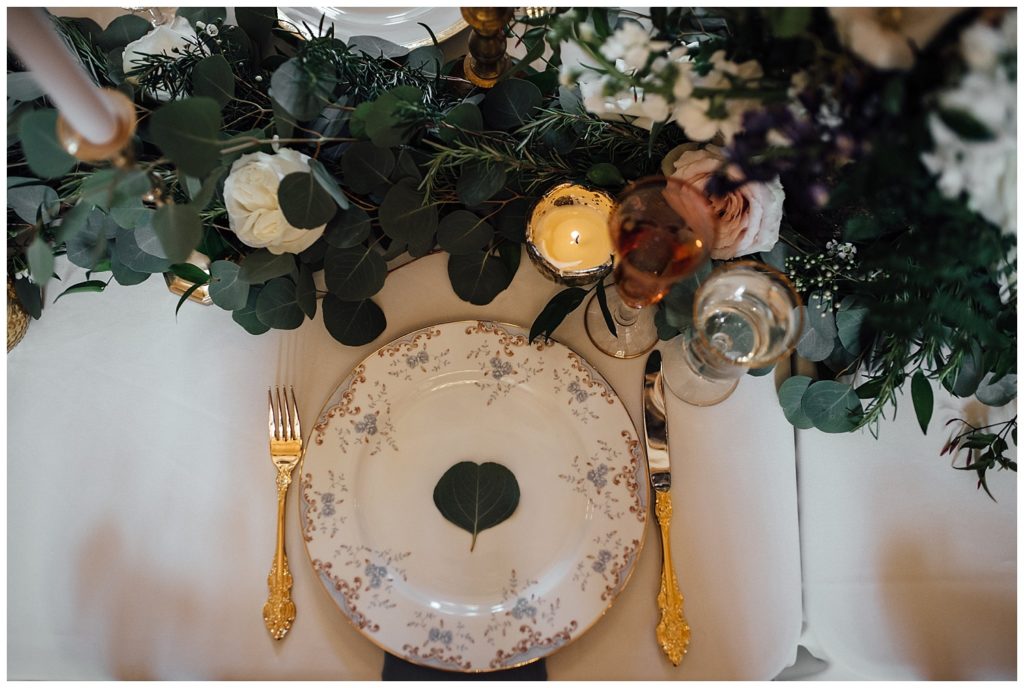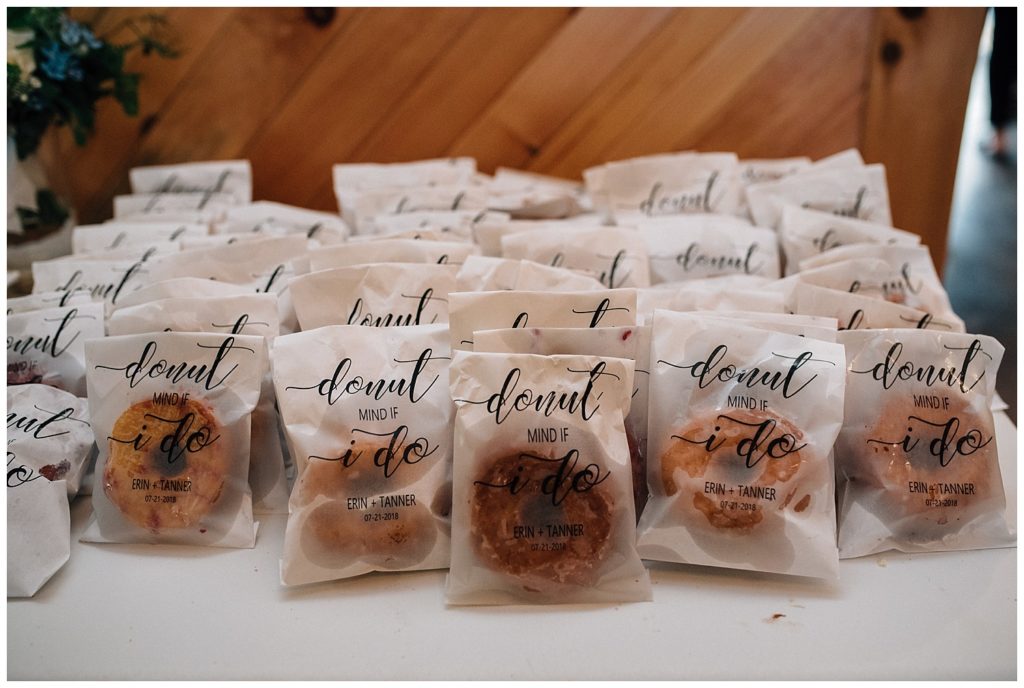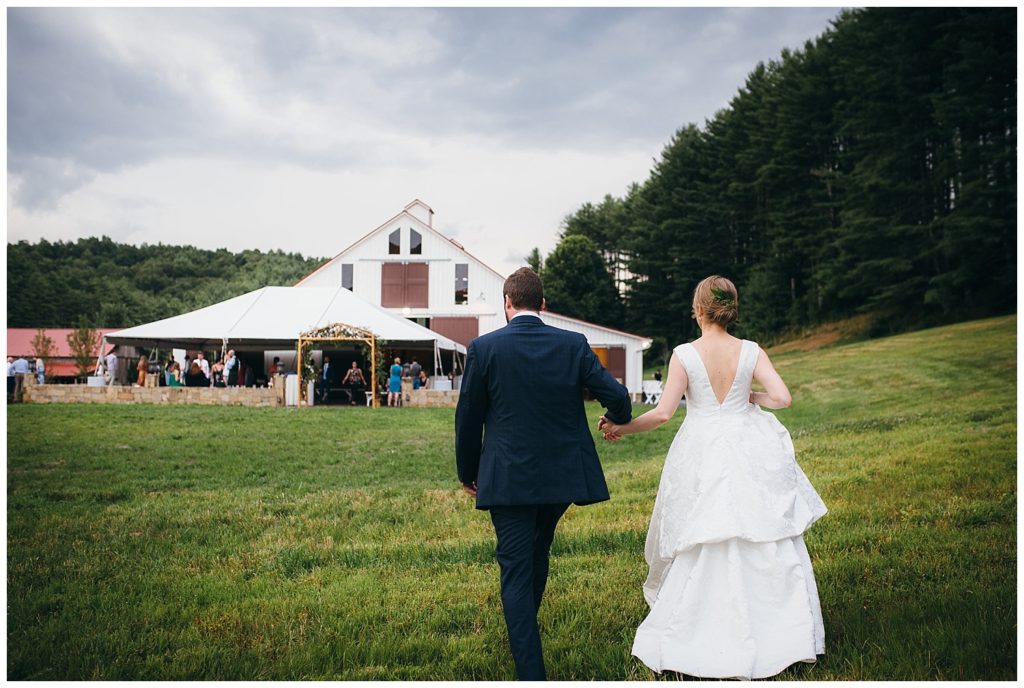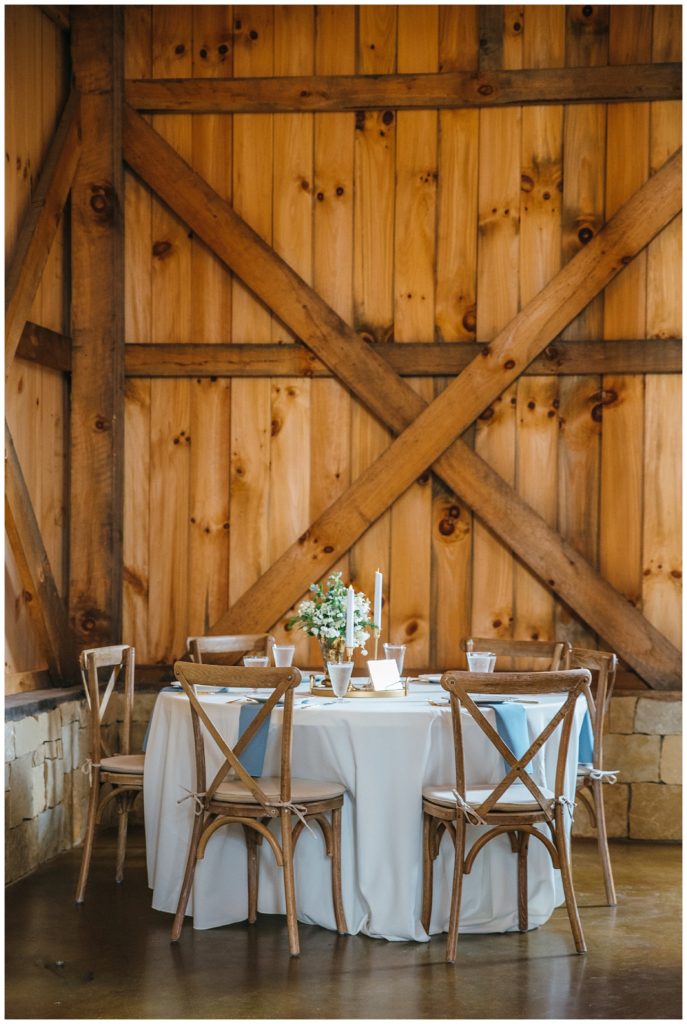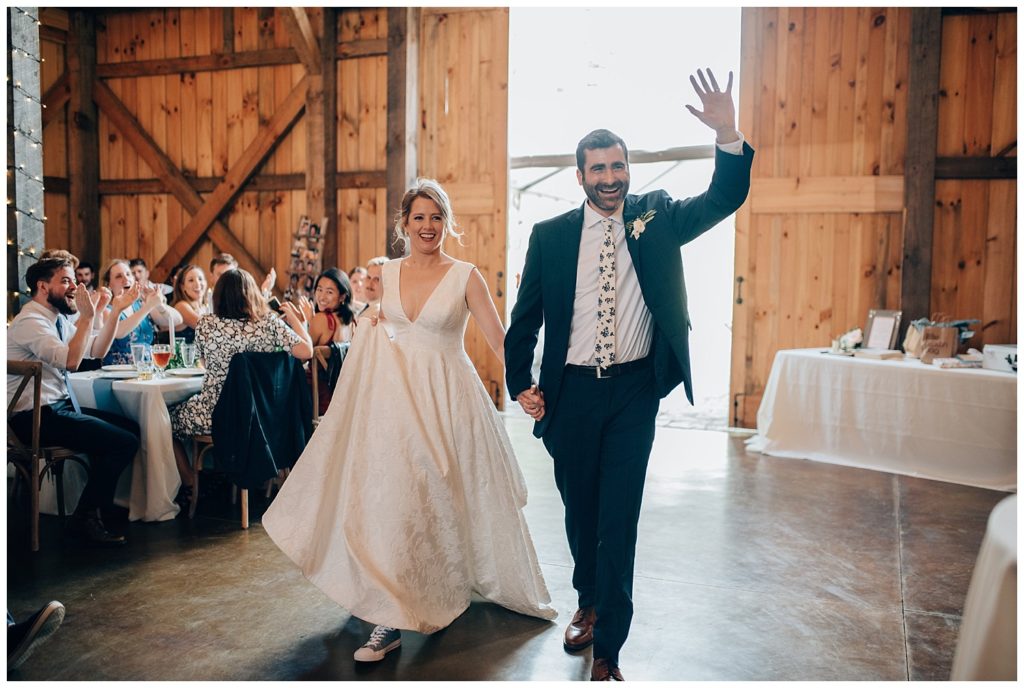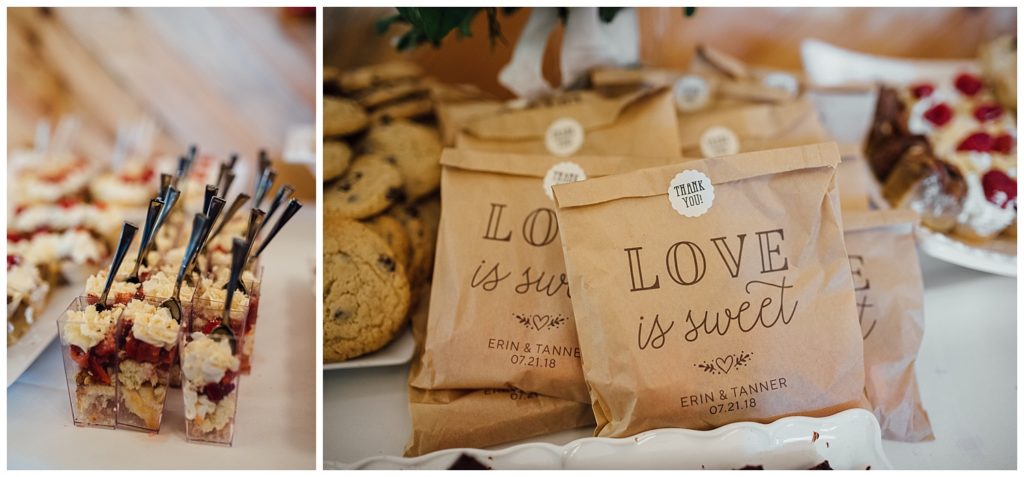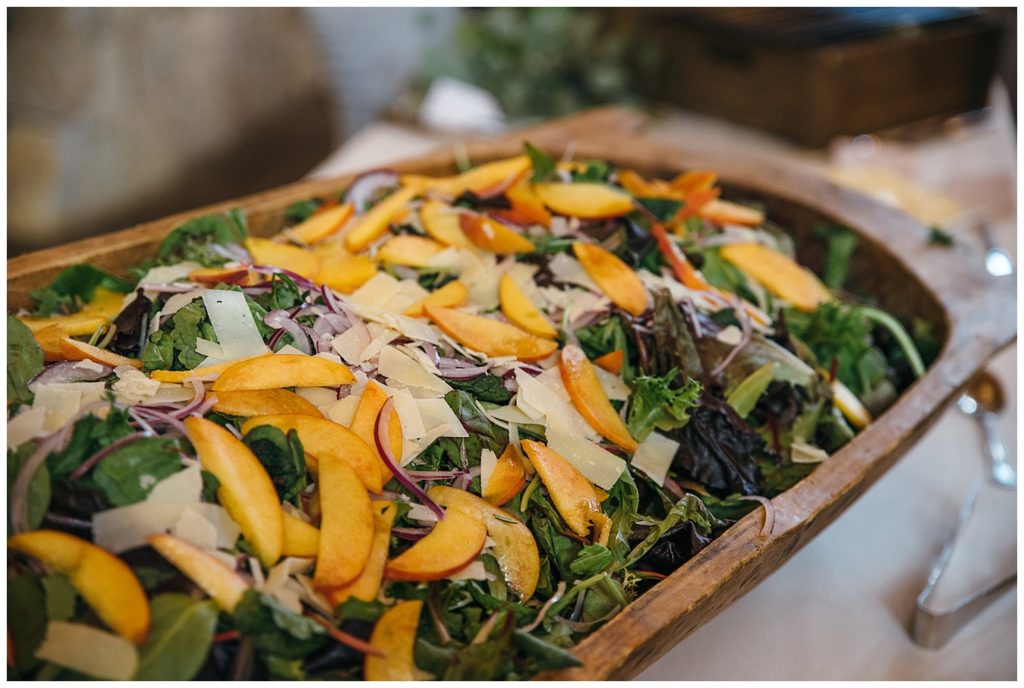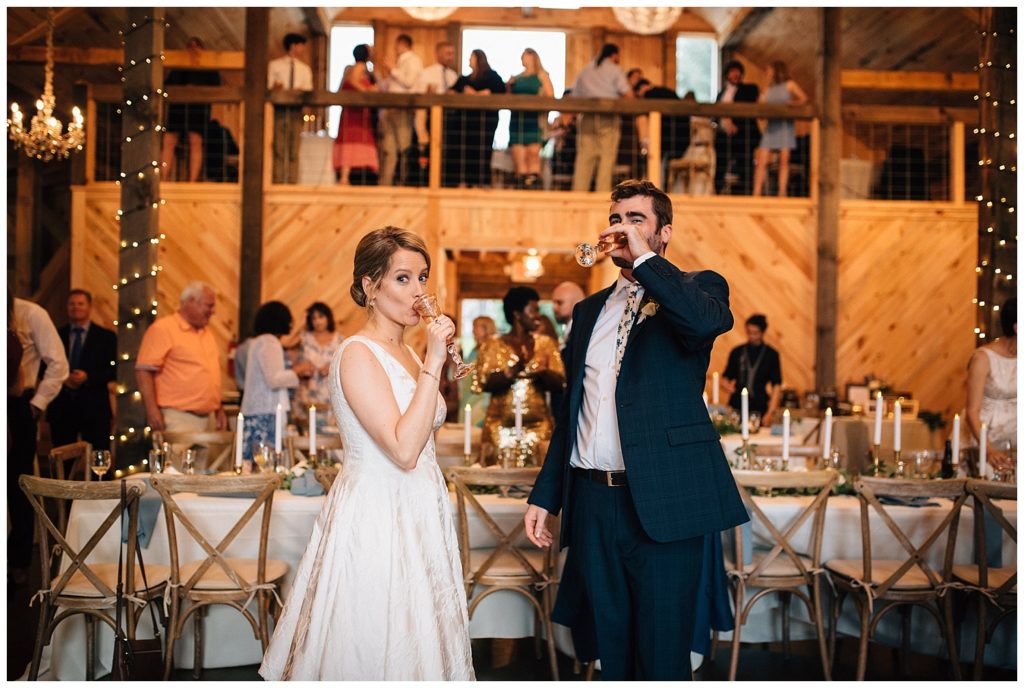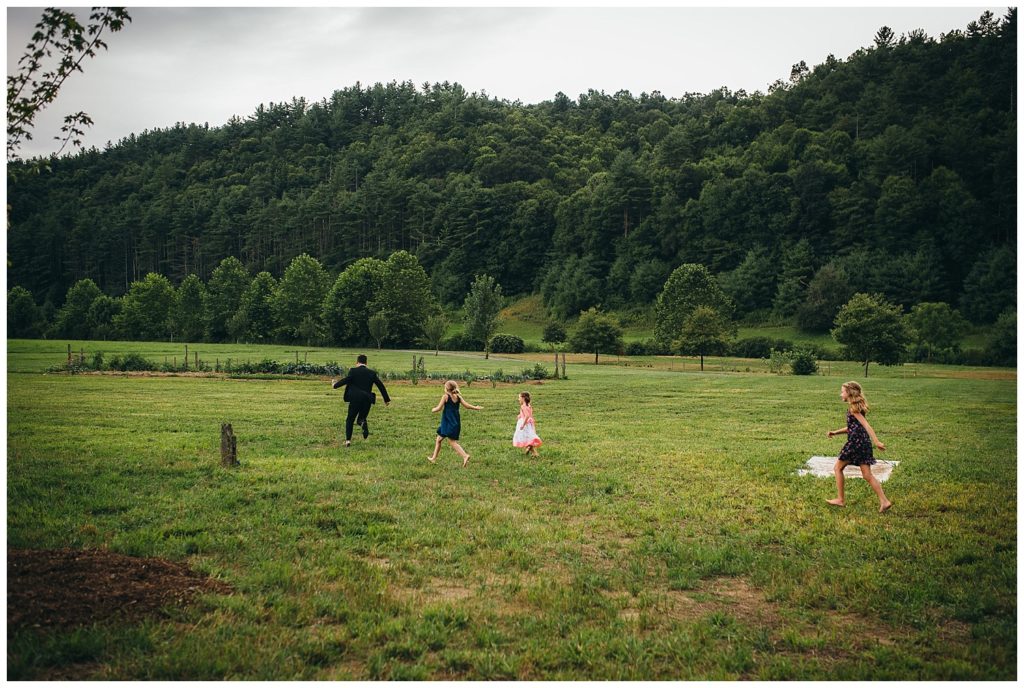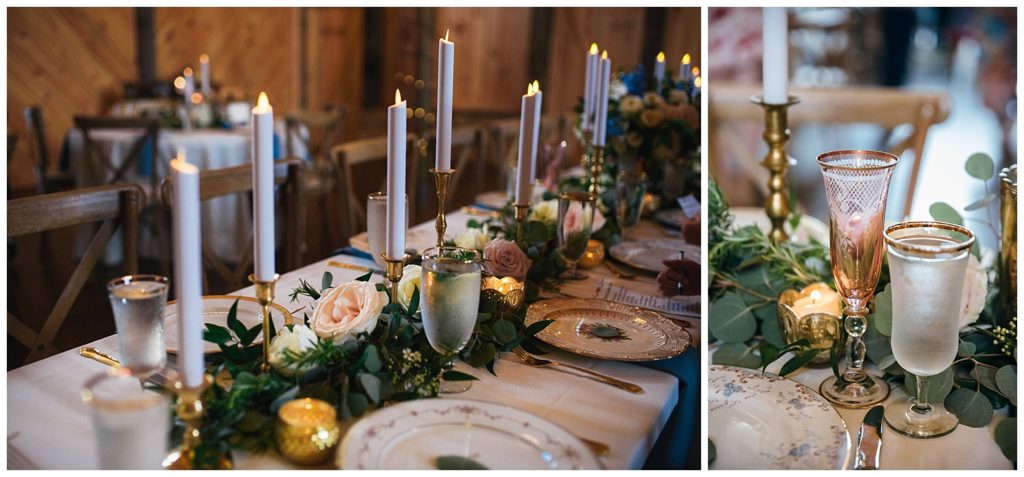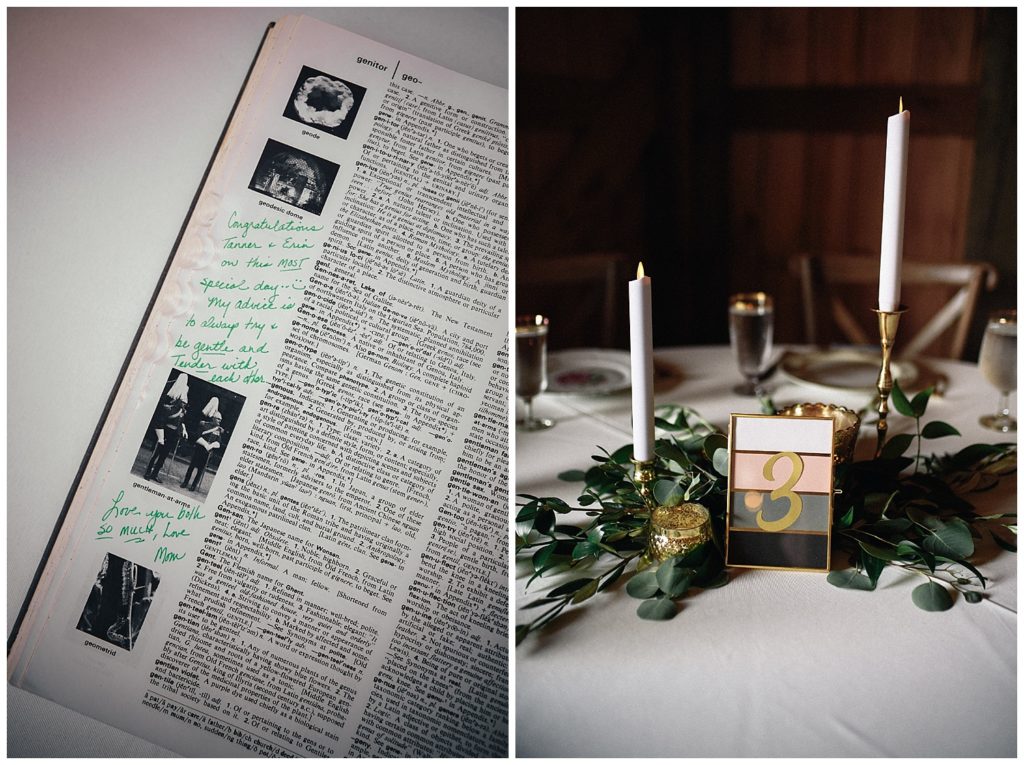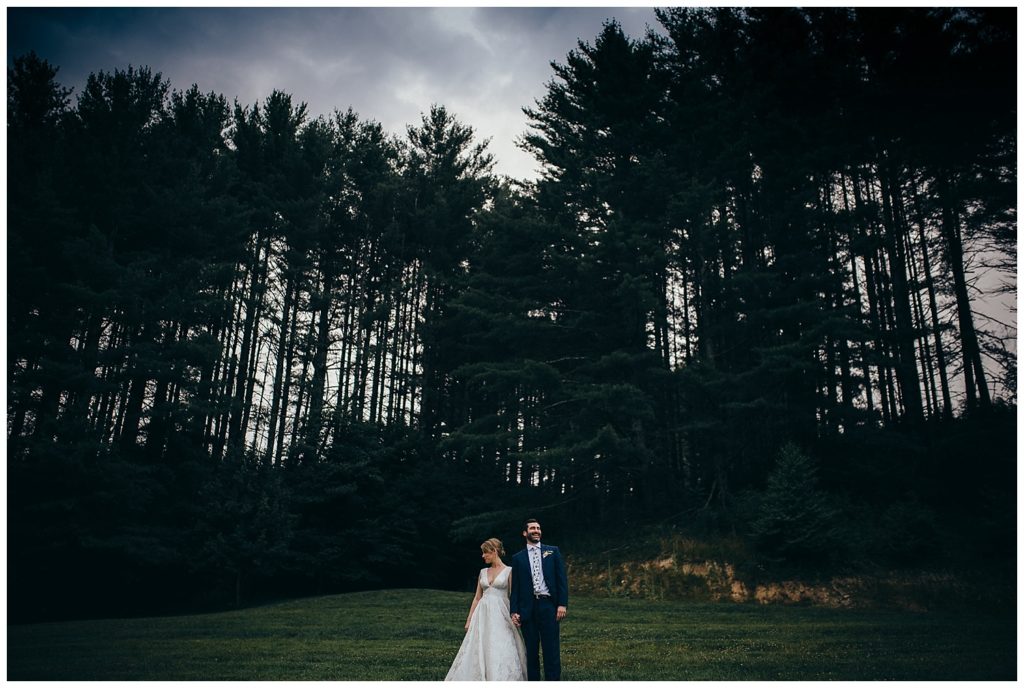 Images by Three Region Photography
Planner/Coordinator – 13 Cedar Events 
Venue – The Barn on New River 
Caterer – Roots Catering 
Floral Design – Golden Thistle 
Vintage Rentals – Evermore Event Co 
Linens – Elegant and Classy Events 
Videography – Caravan 
Dessert – Ugga Mugga Bakery 
Donut Favors – Local Lion 
Musicians – The Moon and You 
DJ – Chandler Brewer 
Transport – High Country Tours 
Officiant – Jessica Morgan