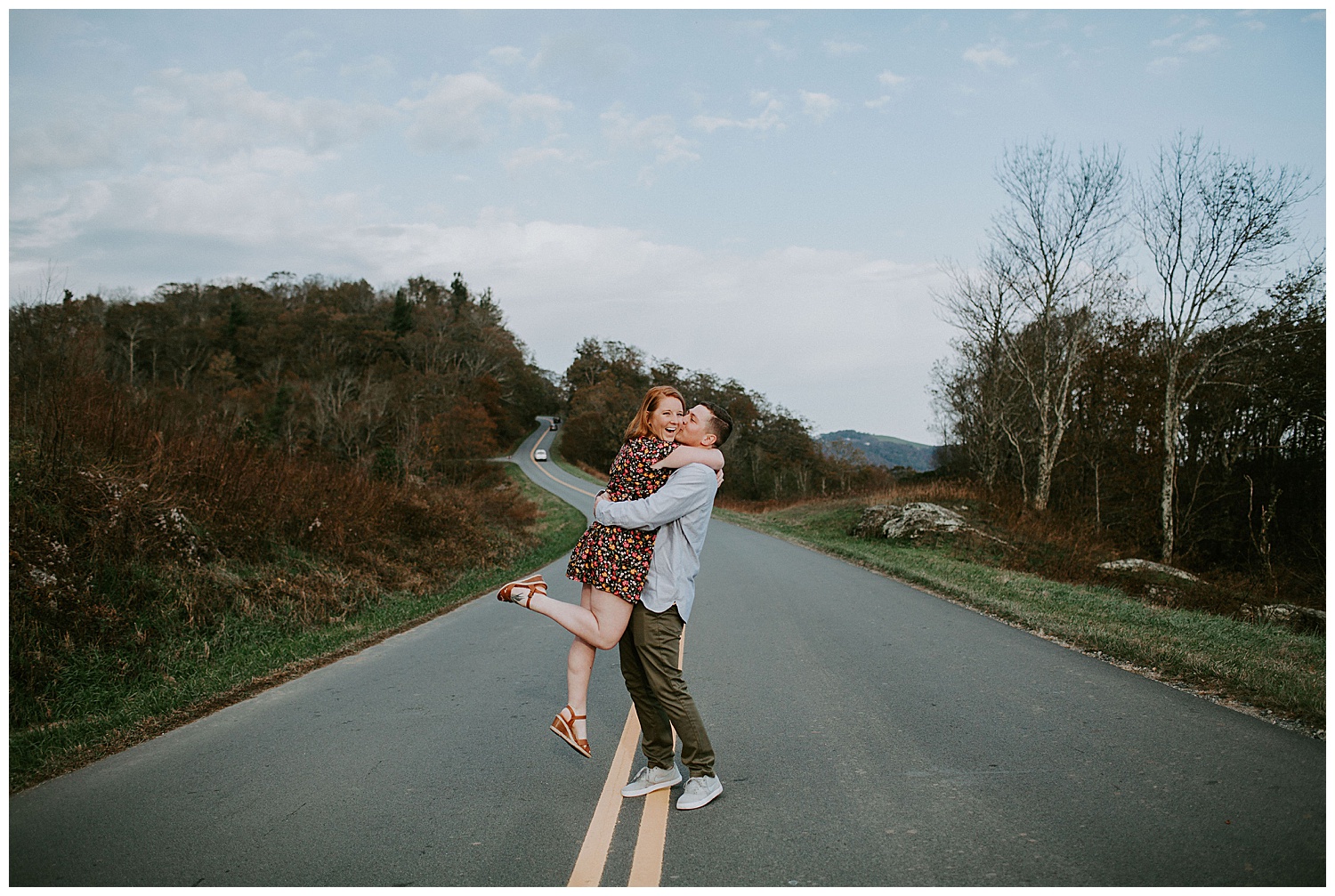 02 Jan

Kaitlin & Seth | Engagement Session

May we begin with … Happy New Year, darlings! We are so excited about what 2019 will bring and what 2018 brought (ummm, our new HCWG edition!). If you haven't already gotten your hands on a copy then do not fear, they are being distributed as we speak and you will have your chance to peruse the glossy pages all you want. Oh, and another thing to note. We have updated the edition with a fancy matte cover. It is so chic, so smooth, and just soooo cool. Wait until you see.

OK, so starting this new year with another cutie of an engagement session on our beloved BRP. Erika El Photography sent me this gallery a few weeks back and as soon as I opened it, I knew it was a keeper. Bride-to-be Kaitlin's smile is so infectious and I couldn't get enough of these two smitten kittens. Their love for each other is so evident and plain and simple, it makes you happy just to witness it. Now, a bit from the star couple.

High Country Wedding Guide: Let's hear about your beginning.

Kaitlin: Seth and I are both from Salisbury, North Carolina, and have known each other since we were 12. We both ended up at Appalachian State for college and continued our friendship. One night we were out at dinner and I just looked at Seth across the table. I realized the cute little blue-eyed, curly-headed goofball I'd had a crush on for all those years had grown into a cute, blue-eyed, curly-headed man (still a goofball). We have always had something special between us and sitting there I decided it was time to see where that might lead. Here we are 5 years later, about to begin a new chapter in our story.

HCWG: It was meant to be! Can you tell us some about the proposal?

Kaitlin: I had come home from work on a random Wednesday evening to find that Seth had cleaned my apartment and had a picnic dinner ready to go. We had planned to head to the parkway that night to catch the meteor shower, but the picnic was a surprise. I thought it was a little odd because it was January and the parkway was covered in snow, but I can't say no to homemade mac & cheese! I got dressed in my comfy clothes, complete with my old sweatshirt and my not so attractive Ugg boots. We headed to Parkway and made a stop at Price Lake to enjoy the snow. Seth insisted we walk down by the water. Just as I was ready to turn and head back up to the car, Seth started acting a little funny. I looked at him to find he was headed down to his knee with a ring in hand. After I finally found the words to say yes, I just remember standing there with my tears freezing on my checks and just thinking "Oh, my gosh!" Then I fussed at Seth for letting me wear that outfit!

HCWG: Hey! No matter what anyway says, Ugg boots will always rule. Any details nailed down for the Big Day?

Kaitlin: Our wedding will be in June at Fussell Farm, in Millers Creek, North Carolina. Overall, our biggest goal is to be surrounded by love and make the day feel like it reflects who we are.

HCWG: Woo! Sounds like it will be a good time. Now, cheerwine?

Kaitlin: Seth and I have had lots of picnic dates on the Parkway, so I thought a picnic would be the perfect activity for our session. I found the picnic basket on King Street at my favorite antique store. The Cheerwine was Seth's request and represents our hometown of Salisbury, North Carolina, where Cheerwine was created. It turns out our photographer, Erika, had never tried Cheerwine before so we were excited to share with her. The rest of the picnic was just food we thought wouldn't be too embarrassing to eat in front of the camera!