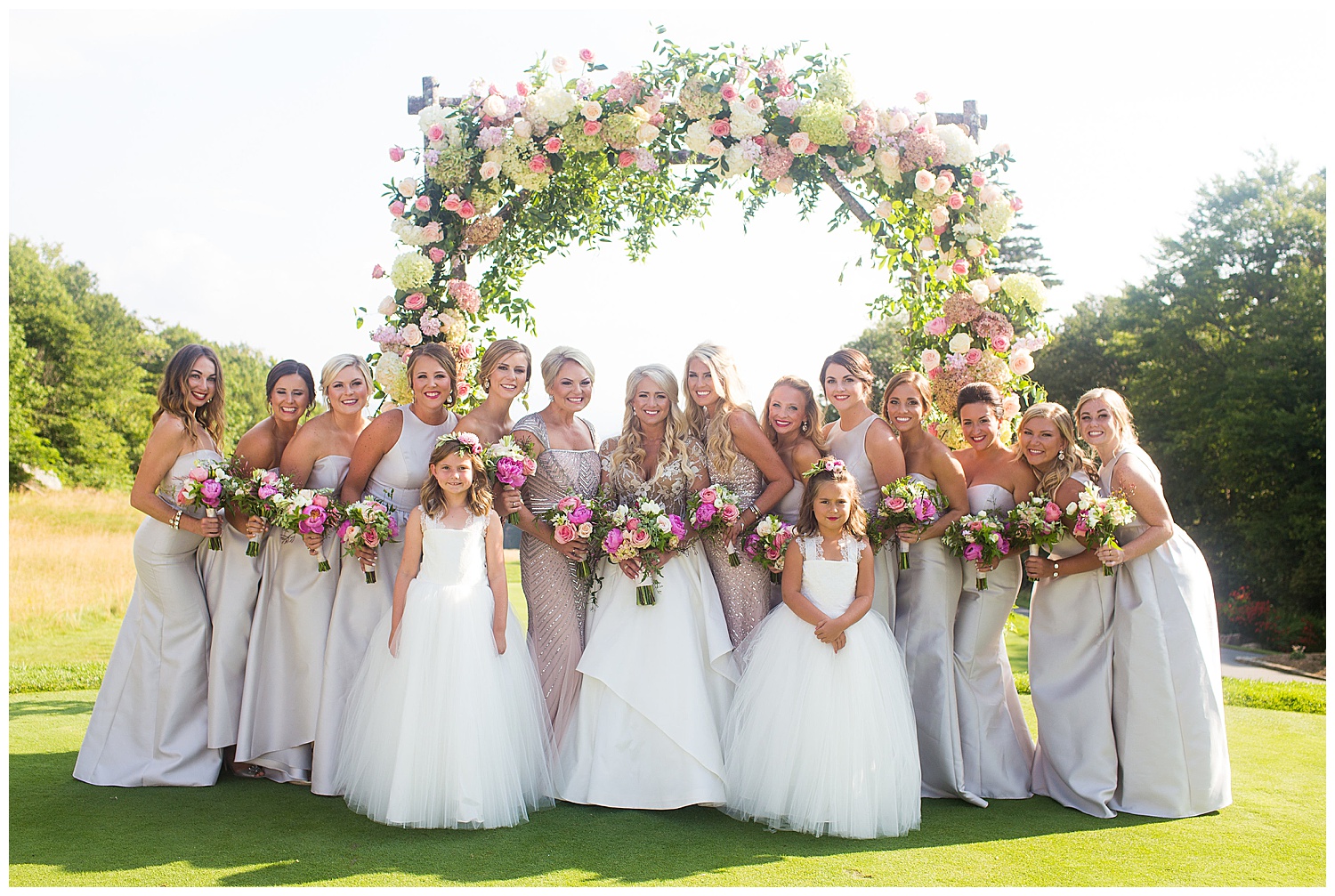 14 Feb

Landis & Jordan | Linville Ridge Country Club

Two things working in Jordan Fuller's favor … one, he nails a job right after graduation. Two, the eventual love of his life happens to be the daughter of his boss's best friend. Are the stars aligning? We think so. Jordan met Landis Elam at a Wells Fargo Golf party and needless to say, he hit a hole in one with this blonde beauty. A few dates later, the couple took their first trip together with family and friends. Landis, smitten with Jordan from the get-go, couldn't contain those three very special little words … "I love you," and uttered them just one month in. Girls making the first move? Heck yaasssss. After a tropical proposal of epic proportions, Landis and Jordan knew that the mountains, not the beach, was the way to go.The pair secured Linville Ridge Country Club for their nuptials and incorporated tributes to their loved ones that will make you melt. Hear more from this Charlotte, North Carolina, couple below and feel free to grab a tissue. Lots of happy tears ahead.

Asheville Wedding Guide: Tell us where it all started.

Landis: We met during the Wells Fargo golf tournament in May of 2014. Jordan had just graduated college and landed his first job and he was entertaining clients all week at his boss's house. His boss just happened to be one of my dad's best friends. I was just there for the party. My dad's friends introduced us. We went on a date a week later and have been inseparable since.

AWG: Looks like it. Now tell us, how did your man pop the question?

Landis: I was on what was supposed to be a girl's trip with my stepmom and sisters in St. Maarten until my dad decided to tag along on. We were lying on the beach and a huge storm was coming but there was no urgency to leave. I was so confused! It was the hottest day we had there so I was not into getting fancy and instead, just put my hair in a ponytail. My sisters came in offering to fix my hair and makeup, and I was just thinking to myself, "What in the world is going on?" They made up some story about how we needed to take some family pictures before my dad left and I just went with it because we did need actually need some updated family pictures. A few minutes after we were posing for these pictures, Jordan walks out from the other side of the house and gets down on one knee. I was in complete shock. He was so nervous and just utters, "Will you marry me?" And of course, I said yes!

AWG: After an unimaginable proposal, where did you all head from there?

Landis: We both wanted the wedding to be personal. We tried to keep it small enough to where everyone could enjoy each other. We both come from big families so it was important to incorporate everyone. My mom passed away in 2014 and since her passing, I knew I wanted her to still be a part of our day. I wanted to have big, beautiful blooms during the ceremony in memory of her. Before my mom passed away she wrote me a letter for my sisters to give to me on my wedding day. It is the most cherished element of our wedding. I also really wanted her memory to be present at the reception so I did a huge table of photographs just of her. I had a lot of fun doing that.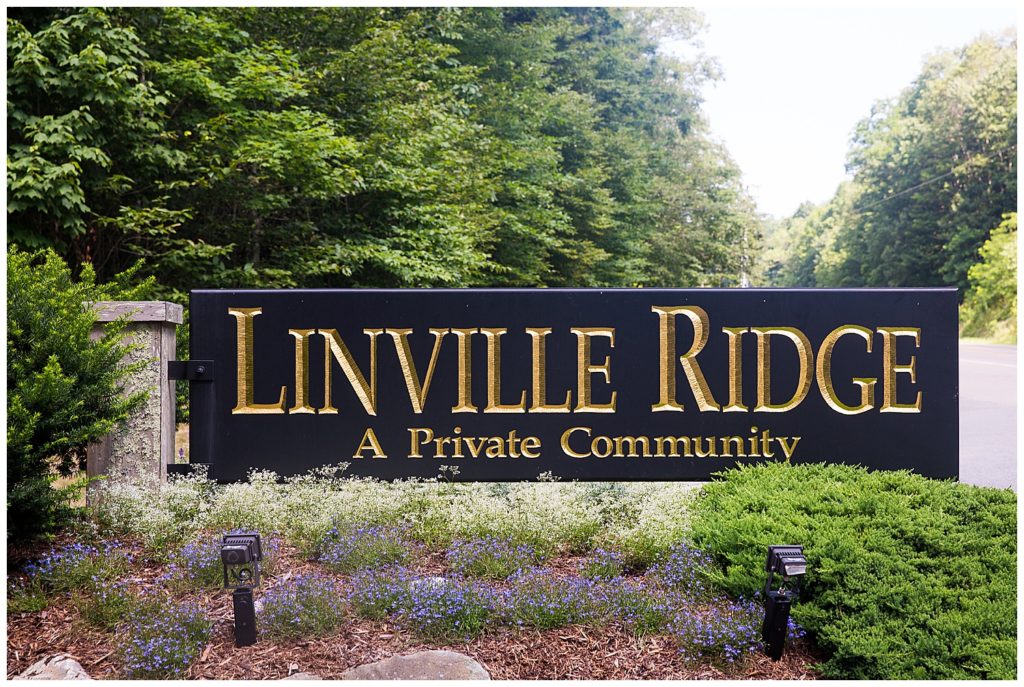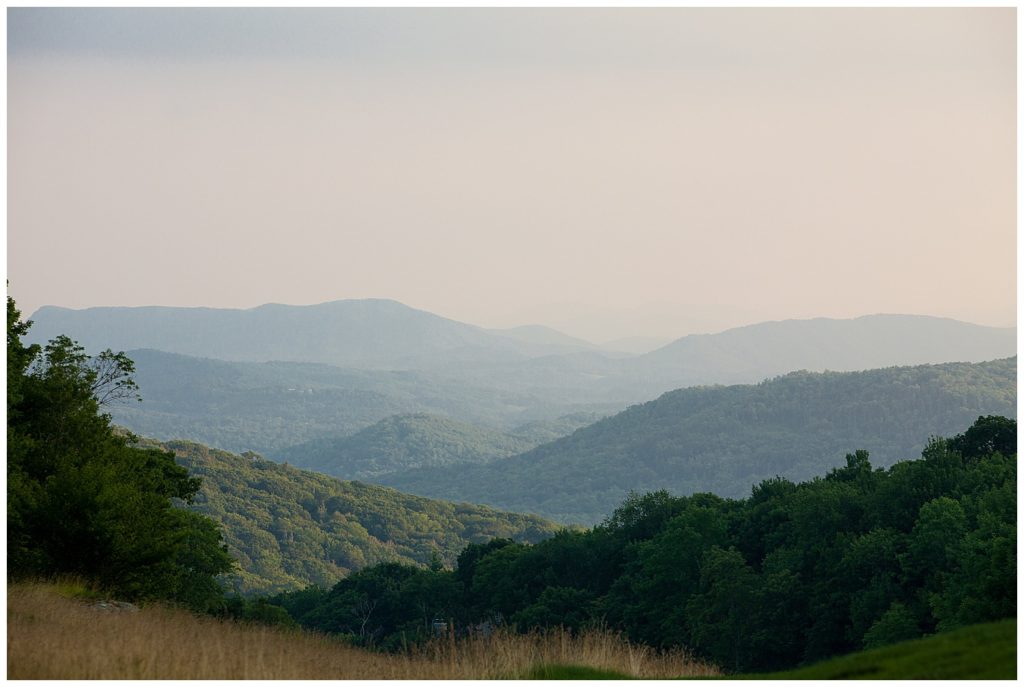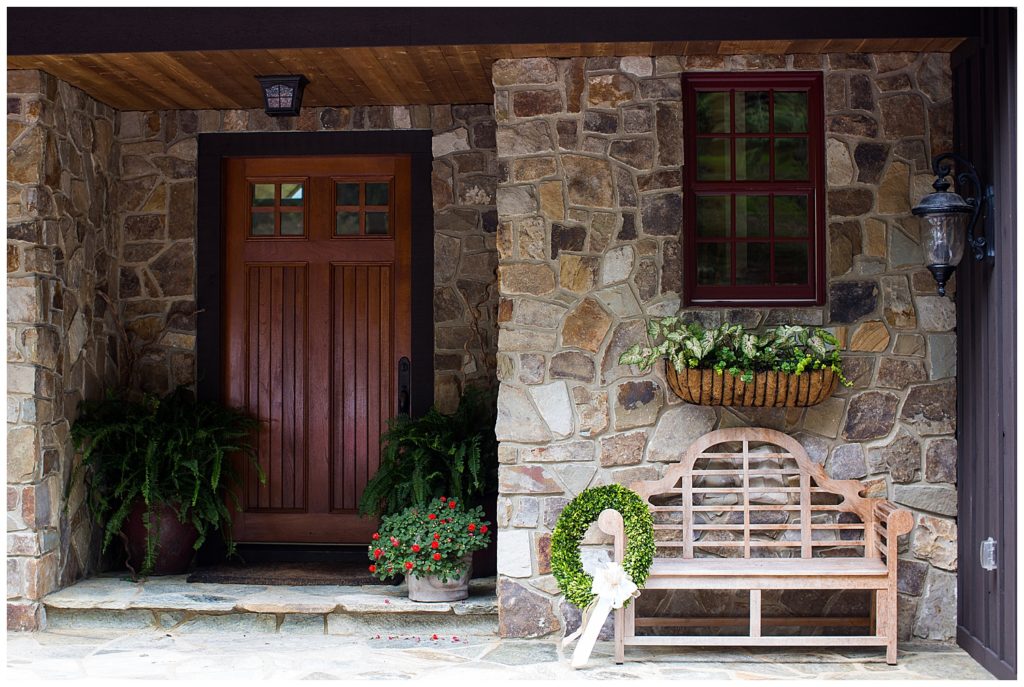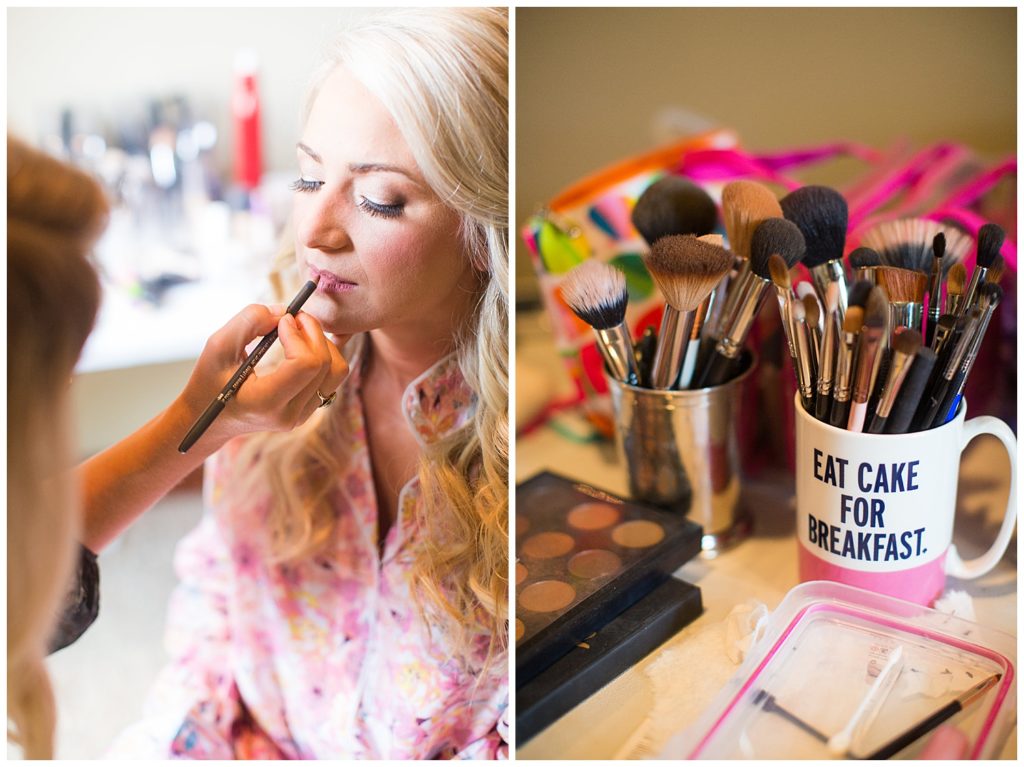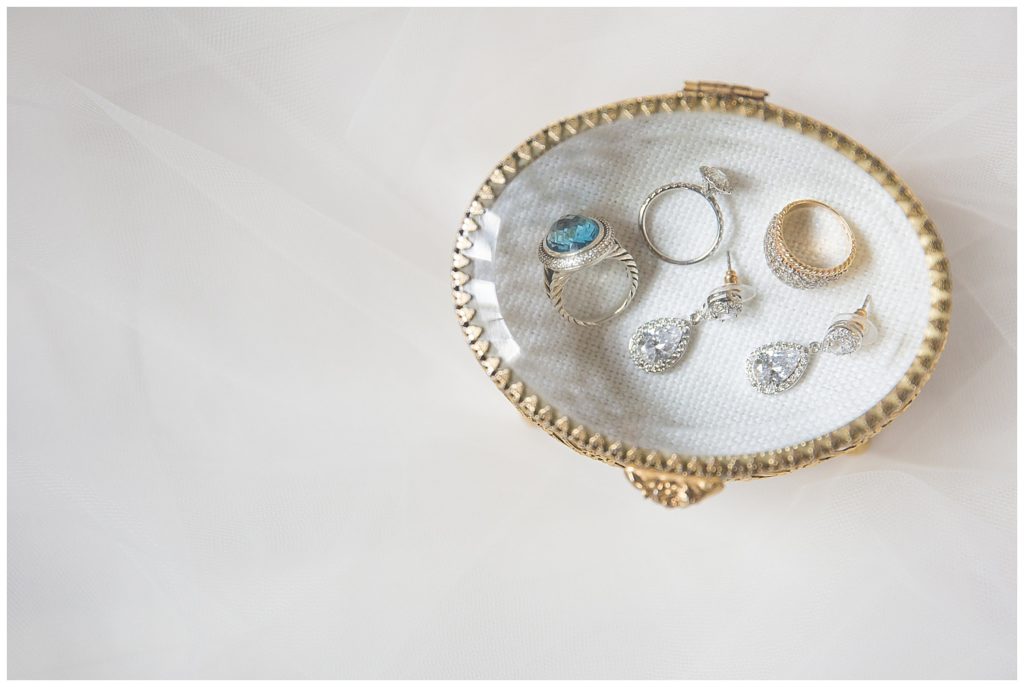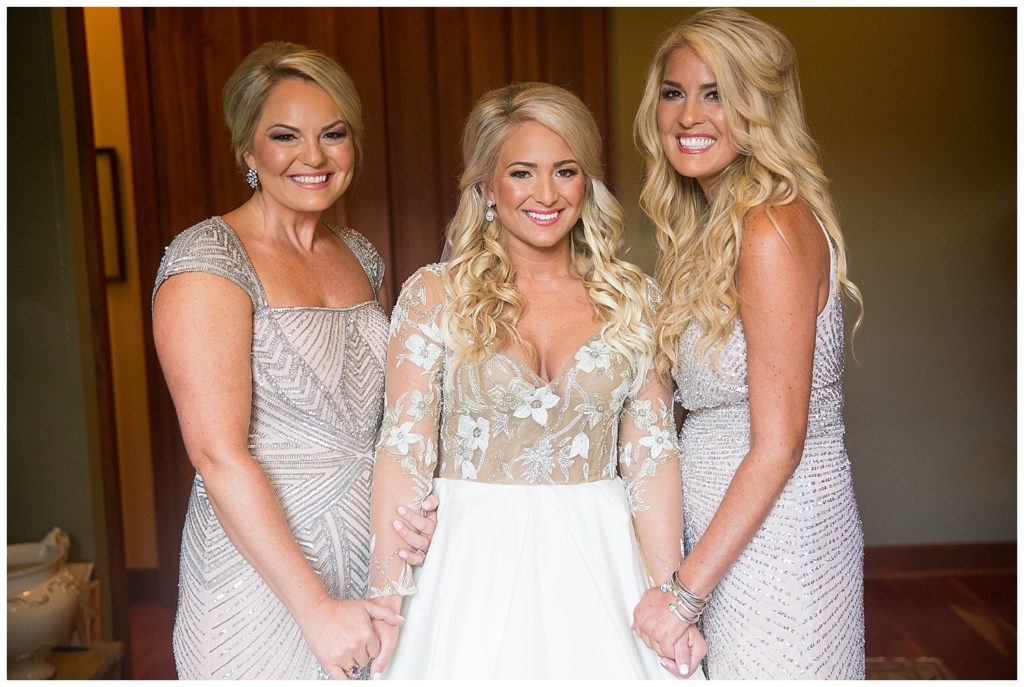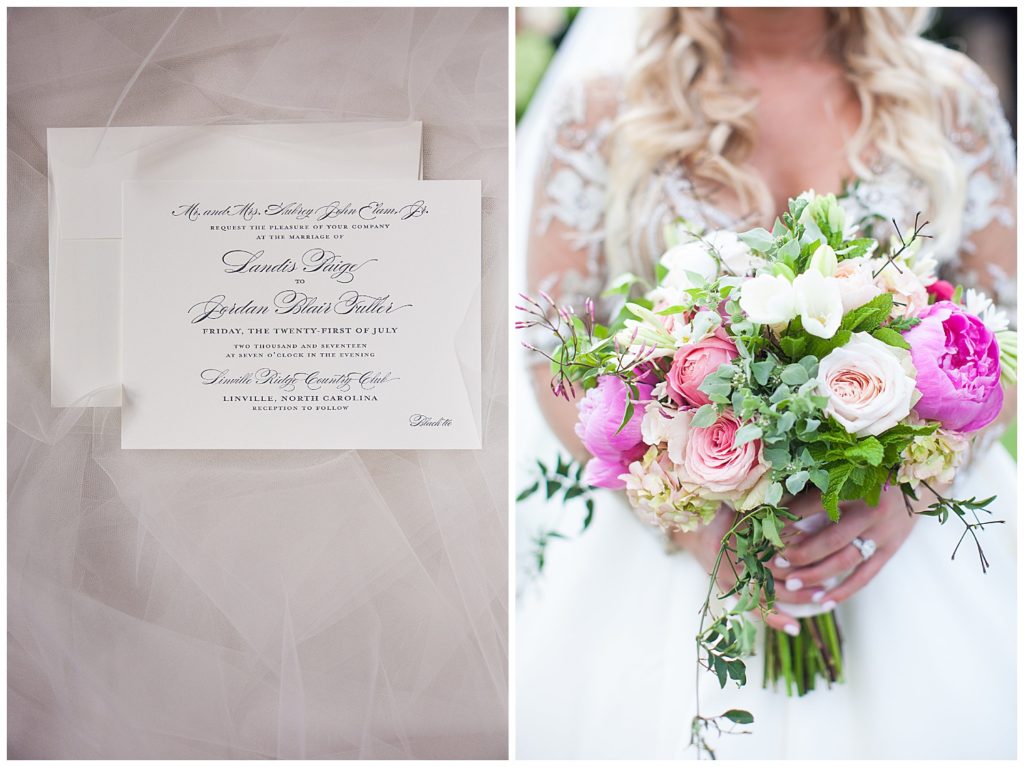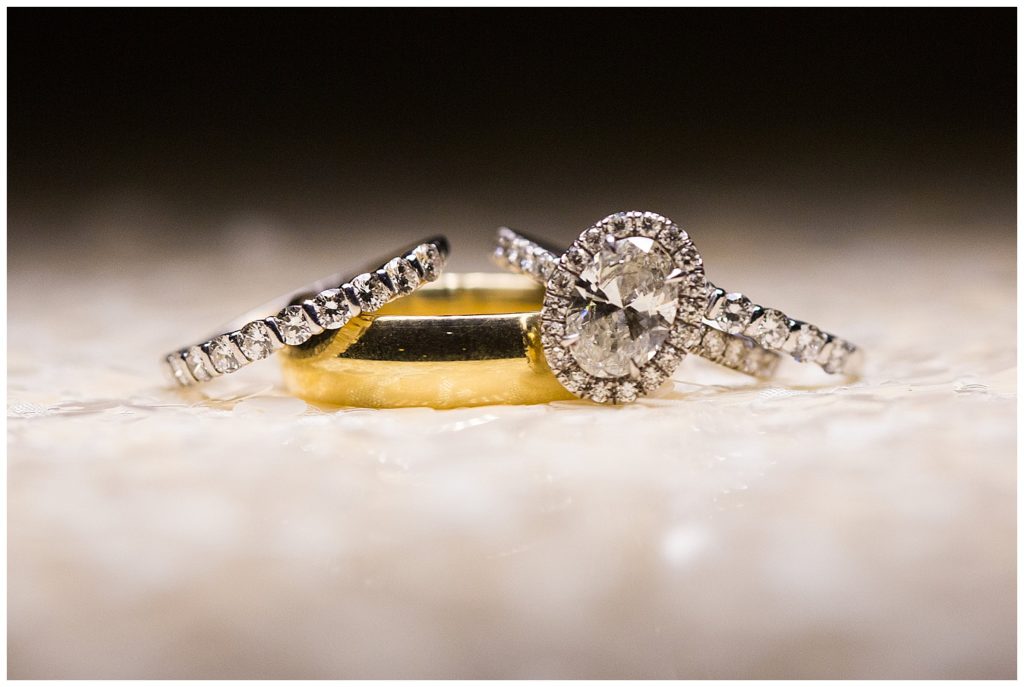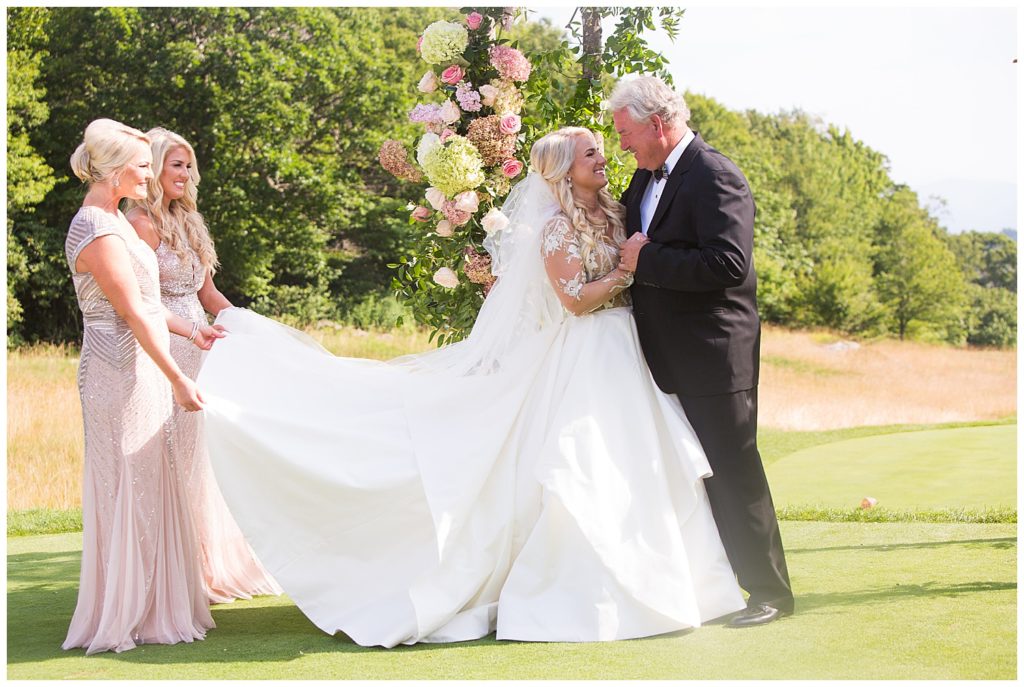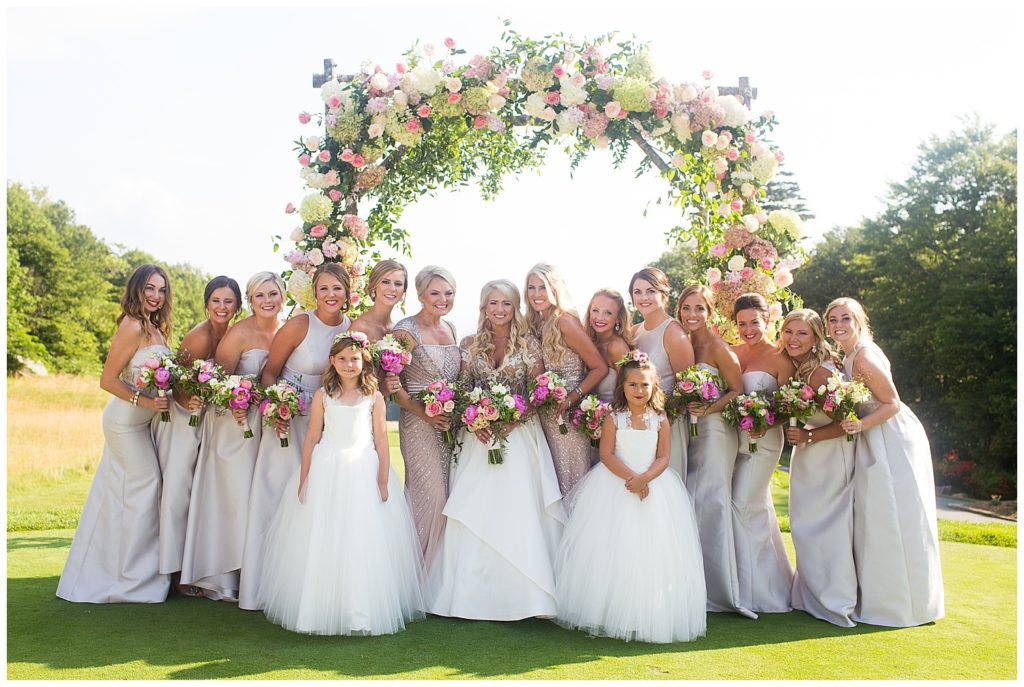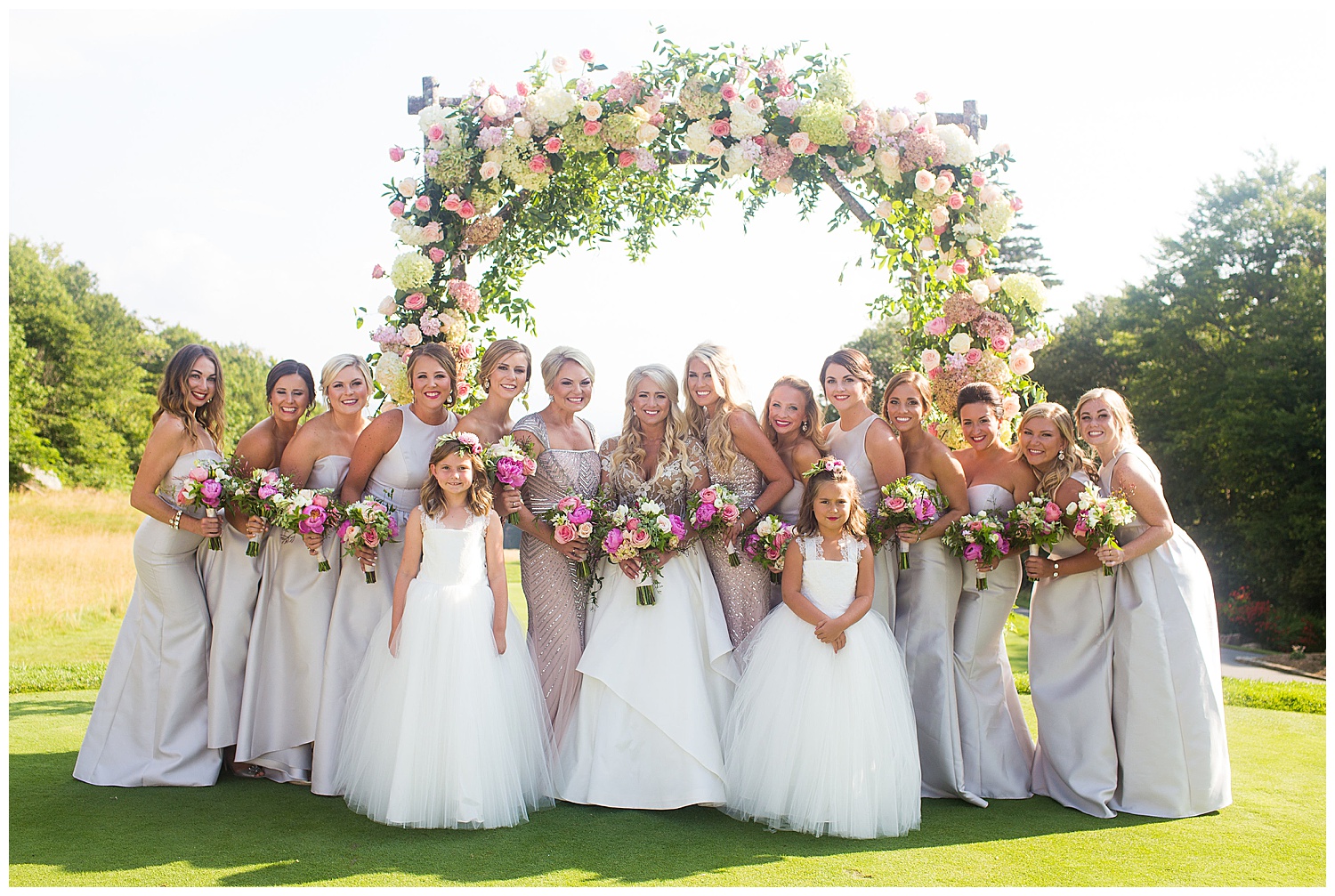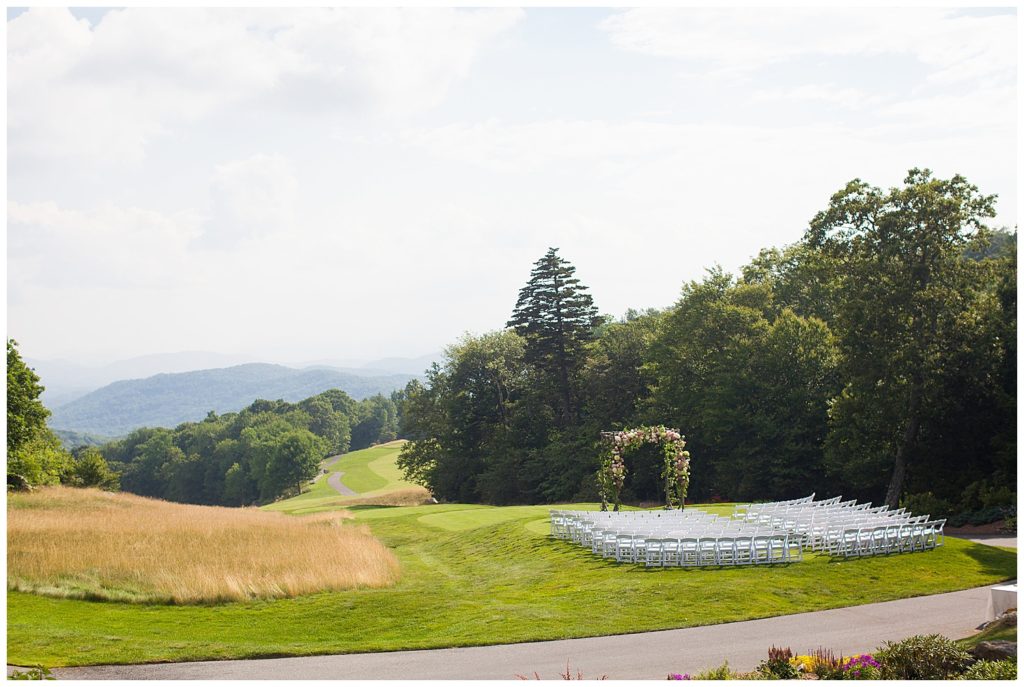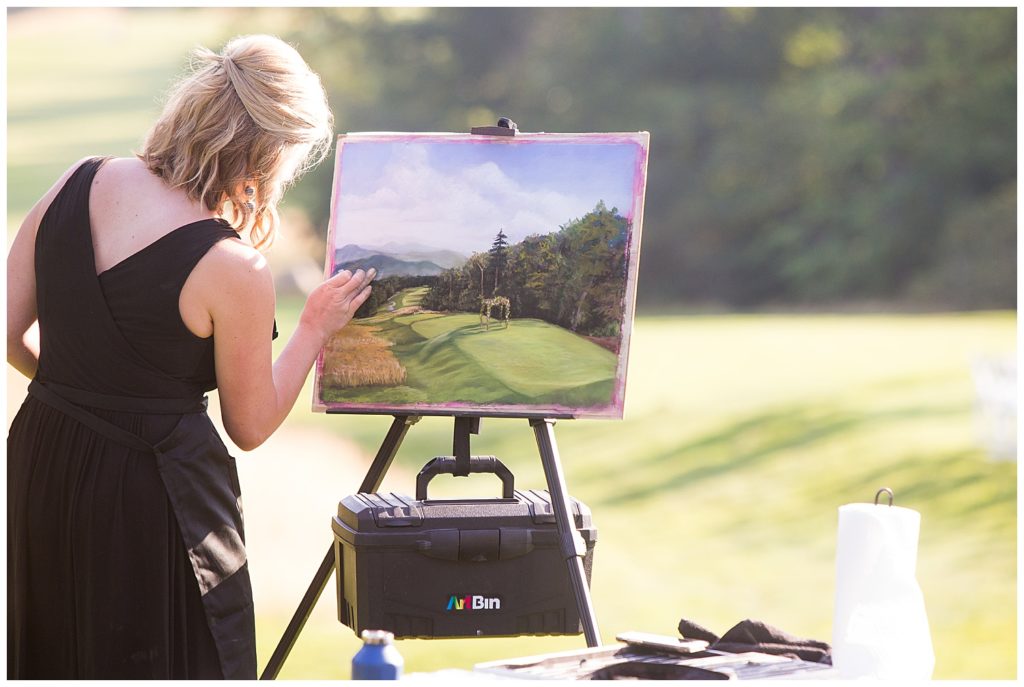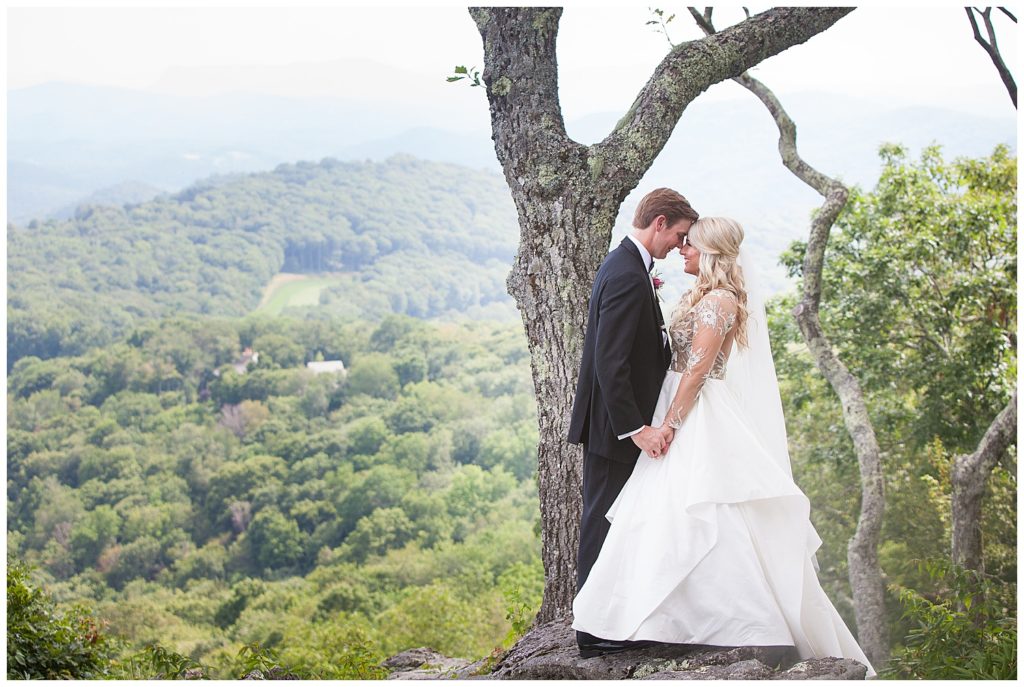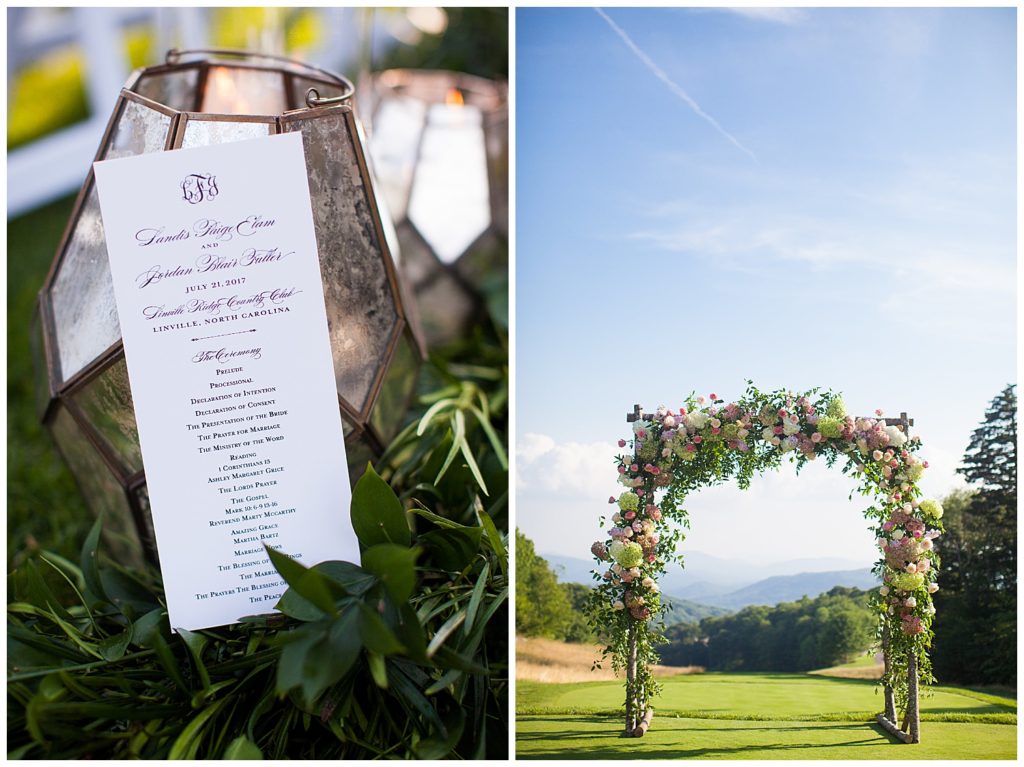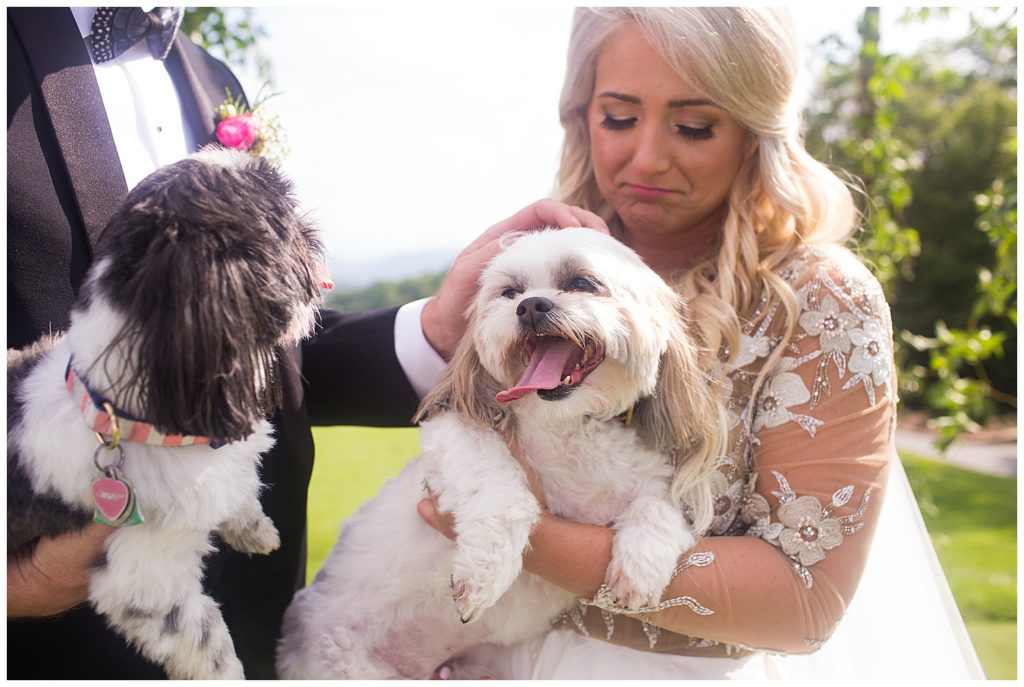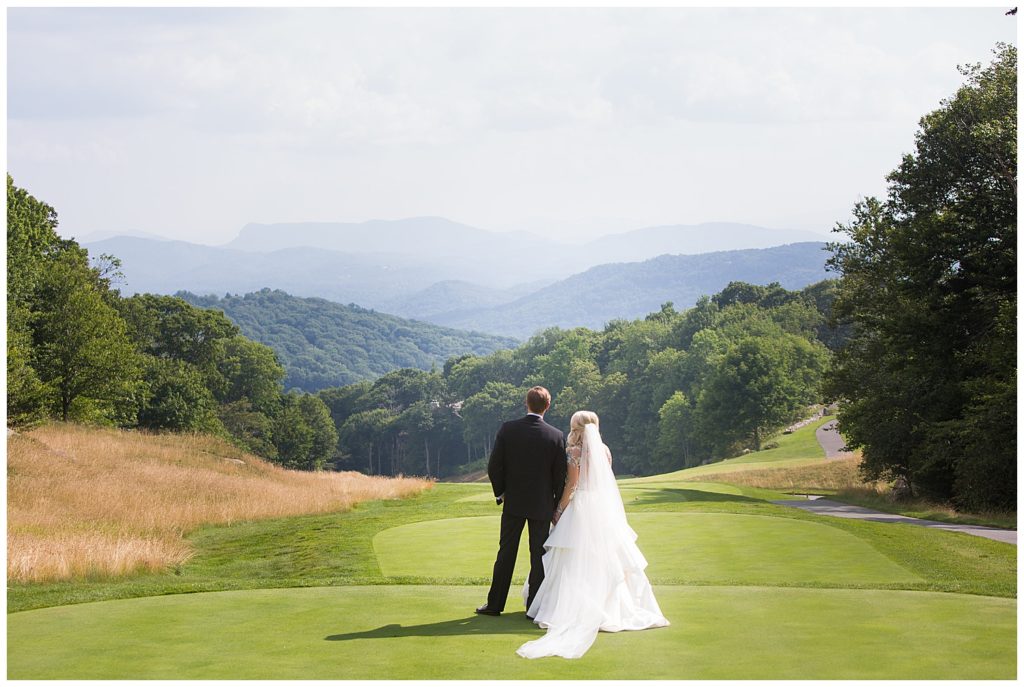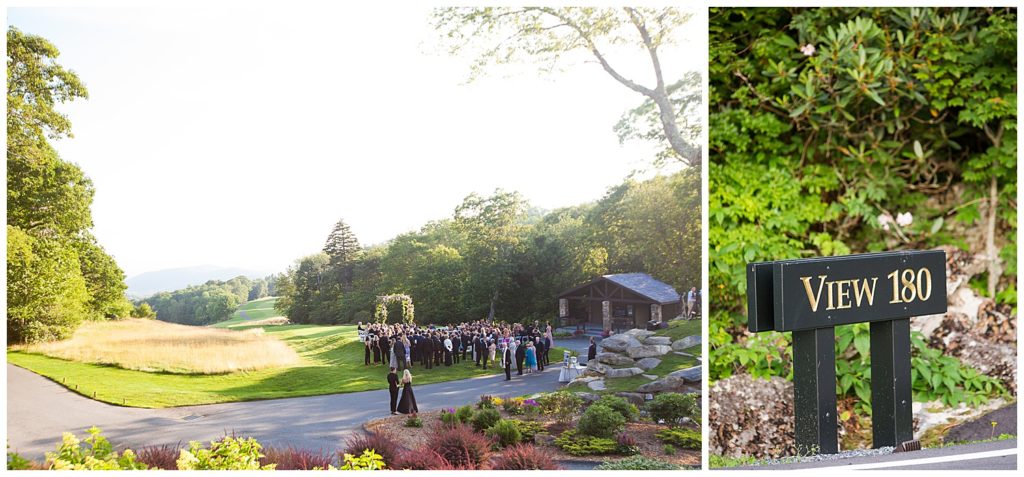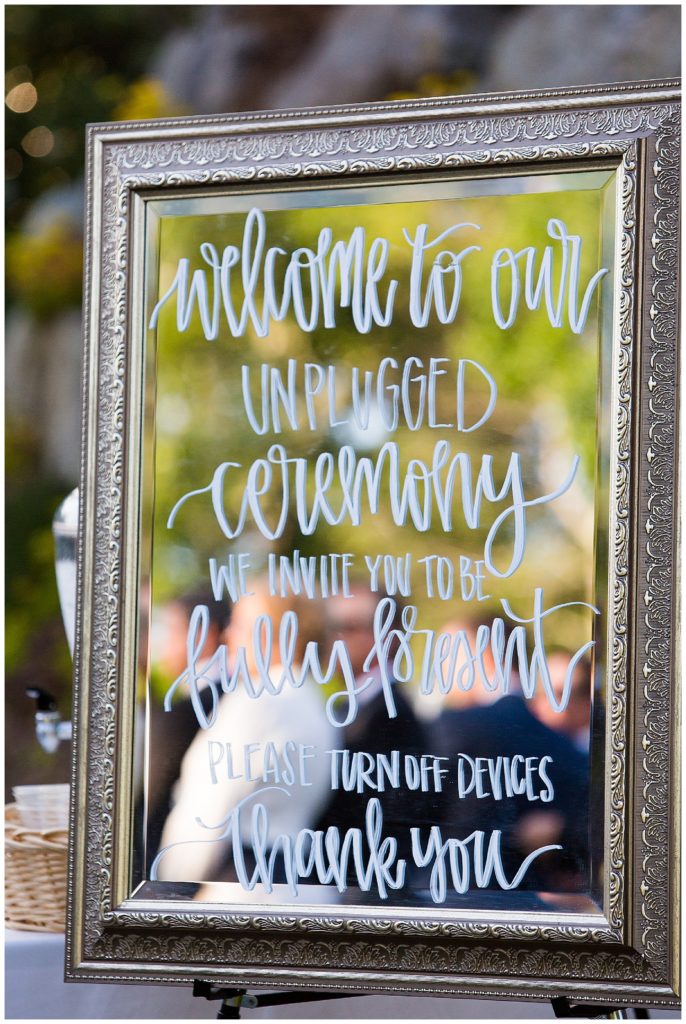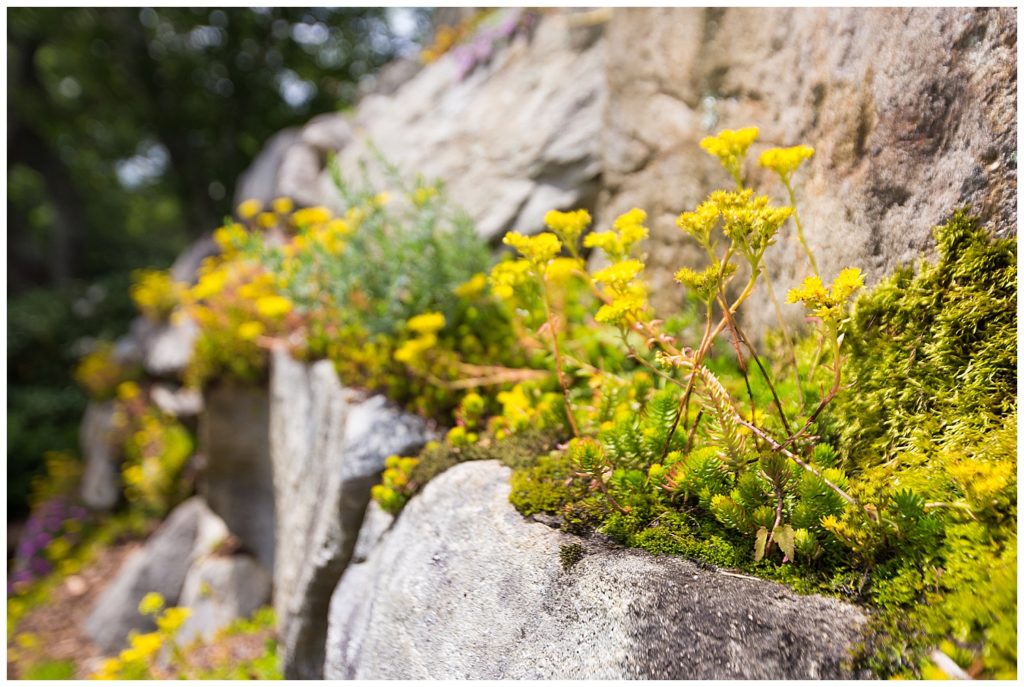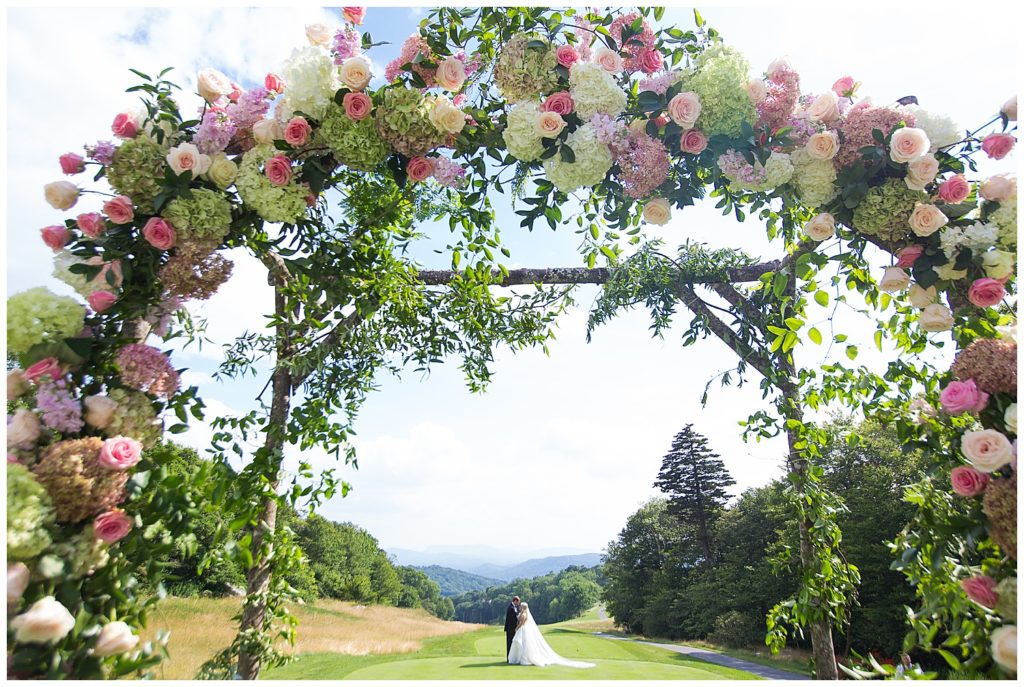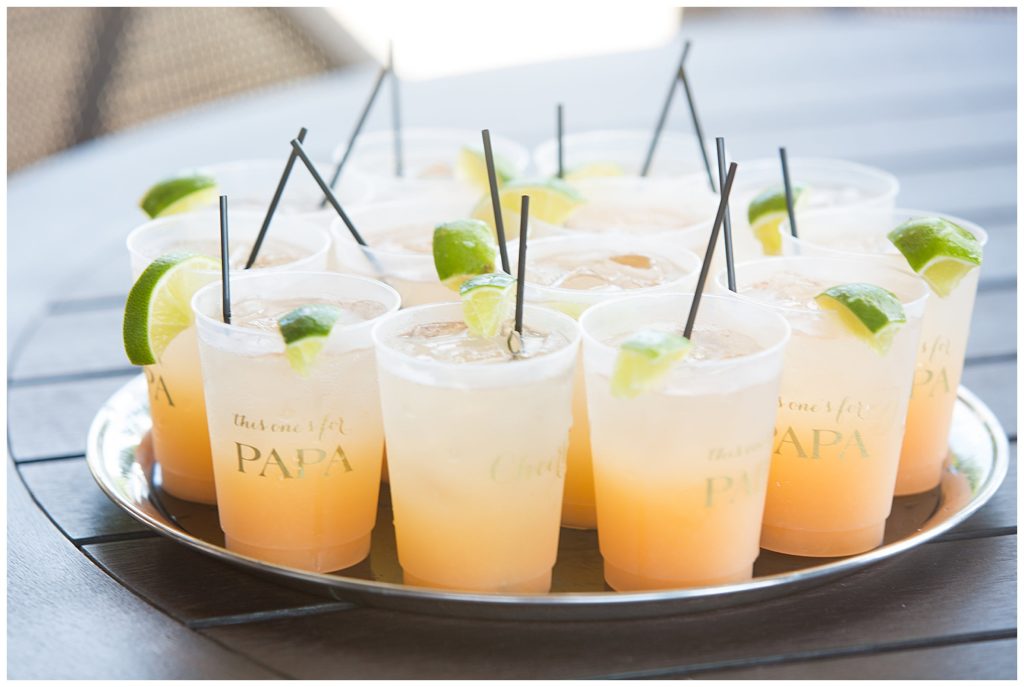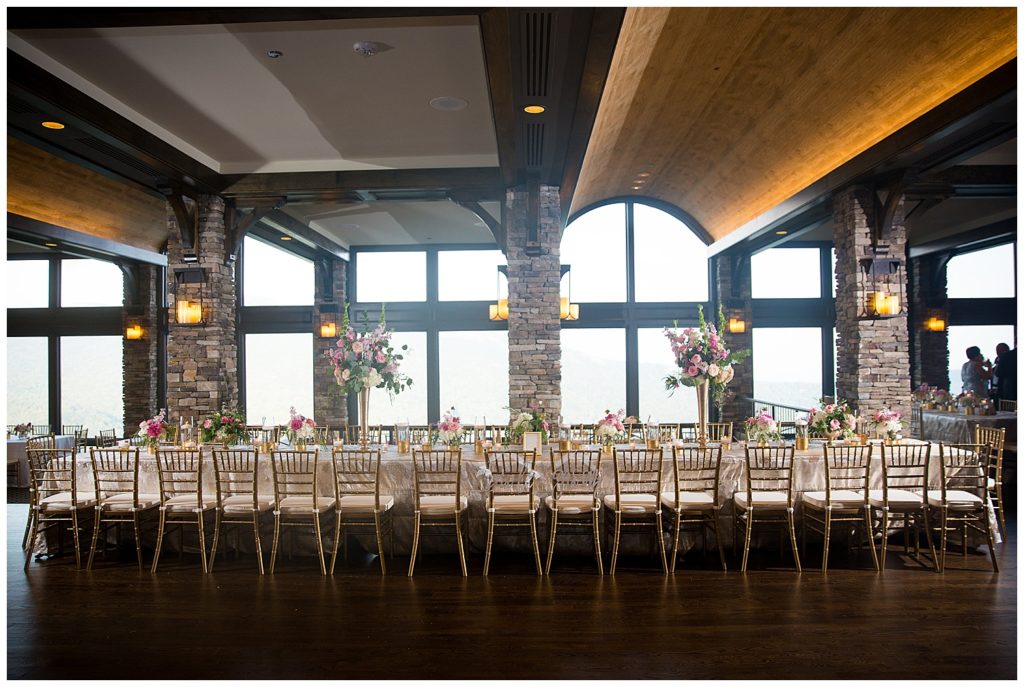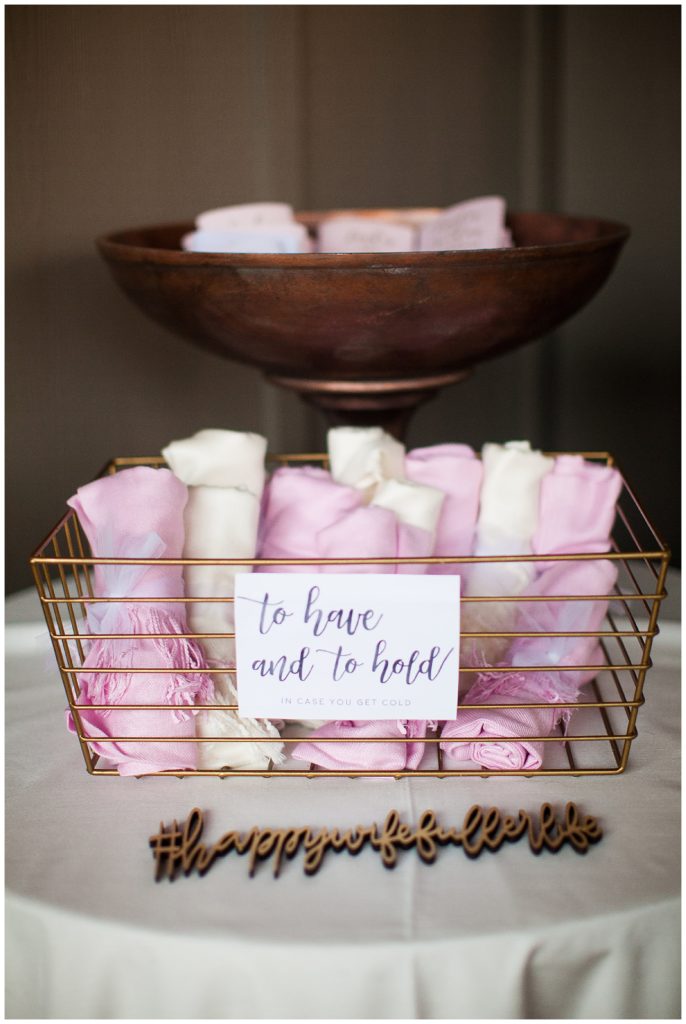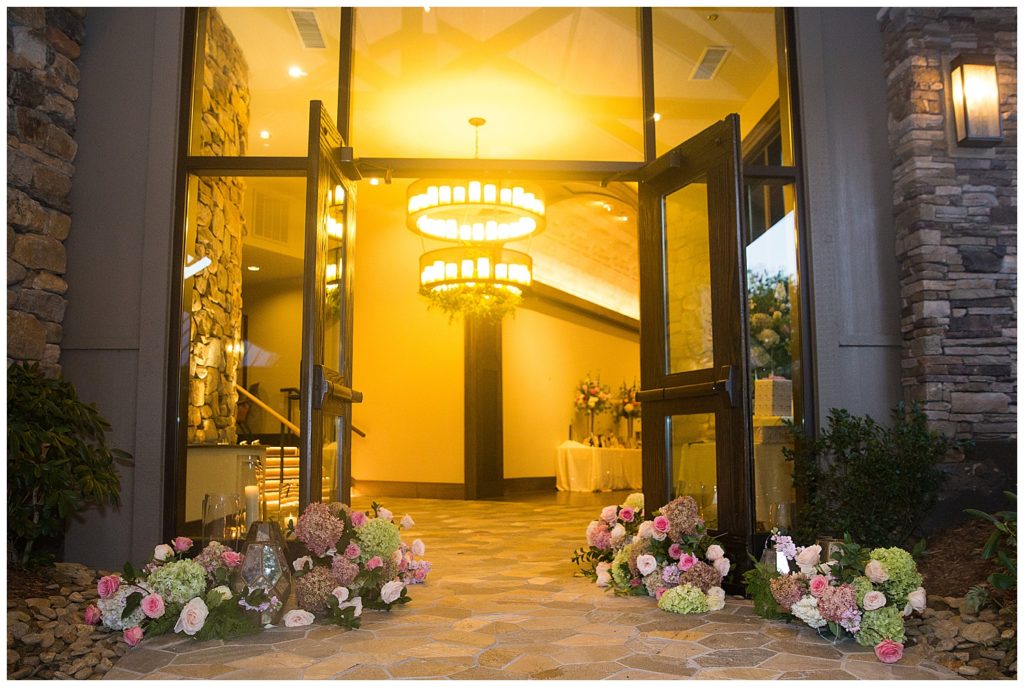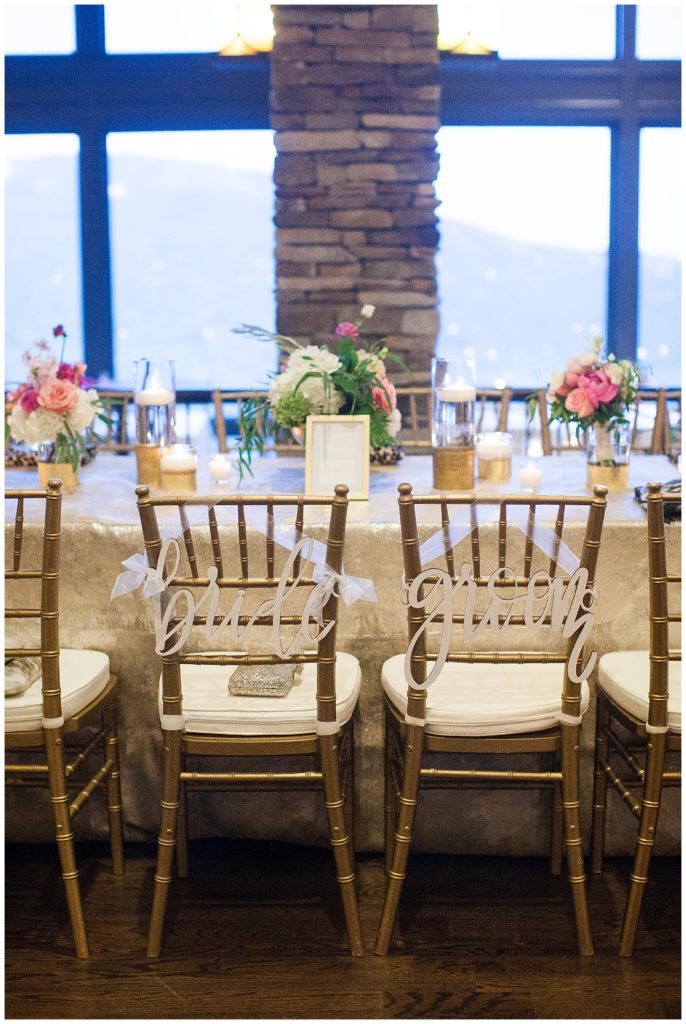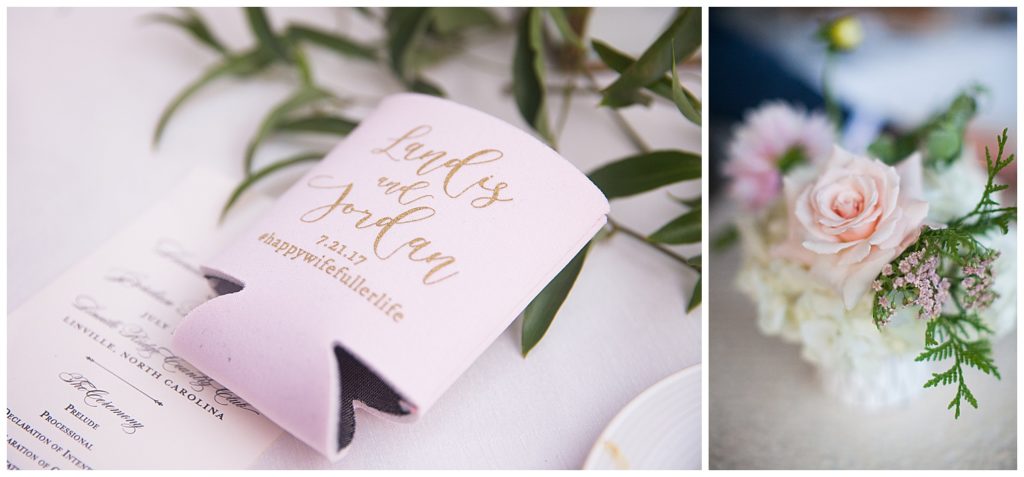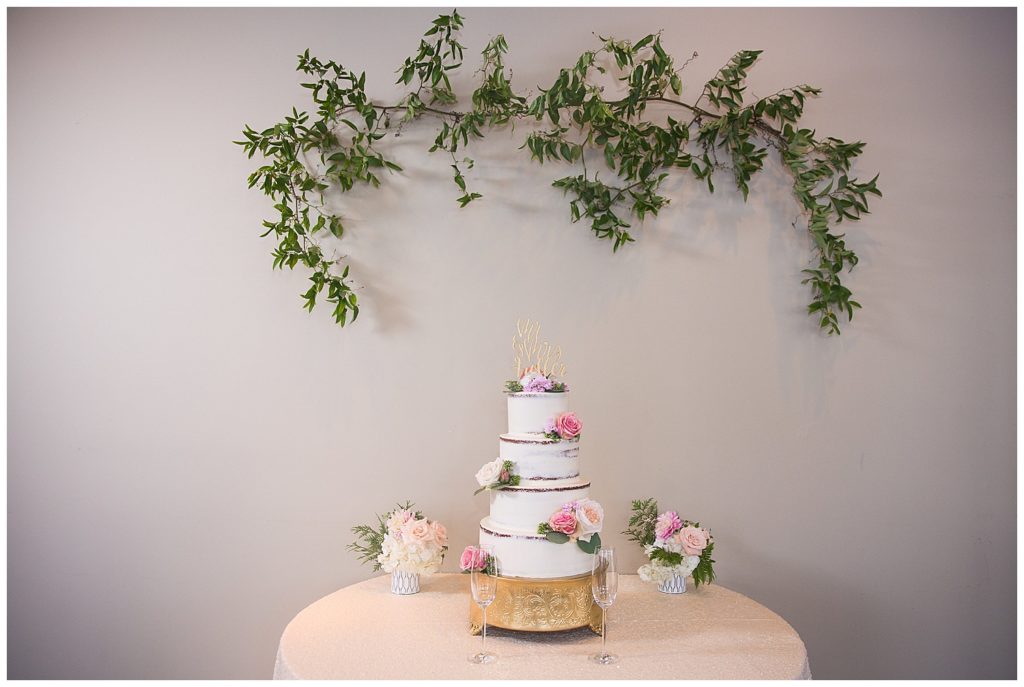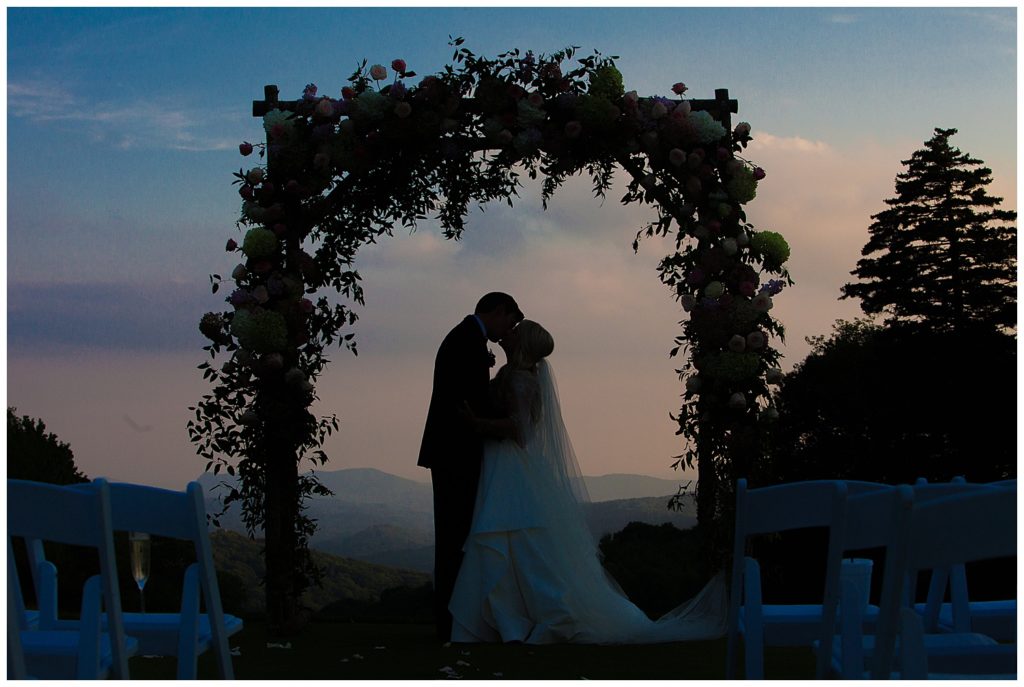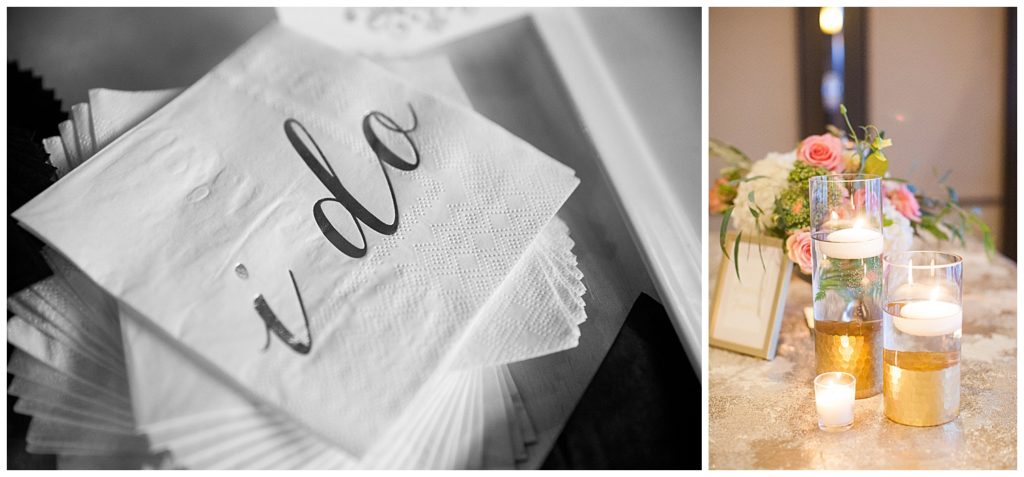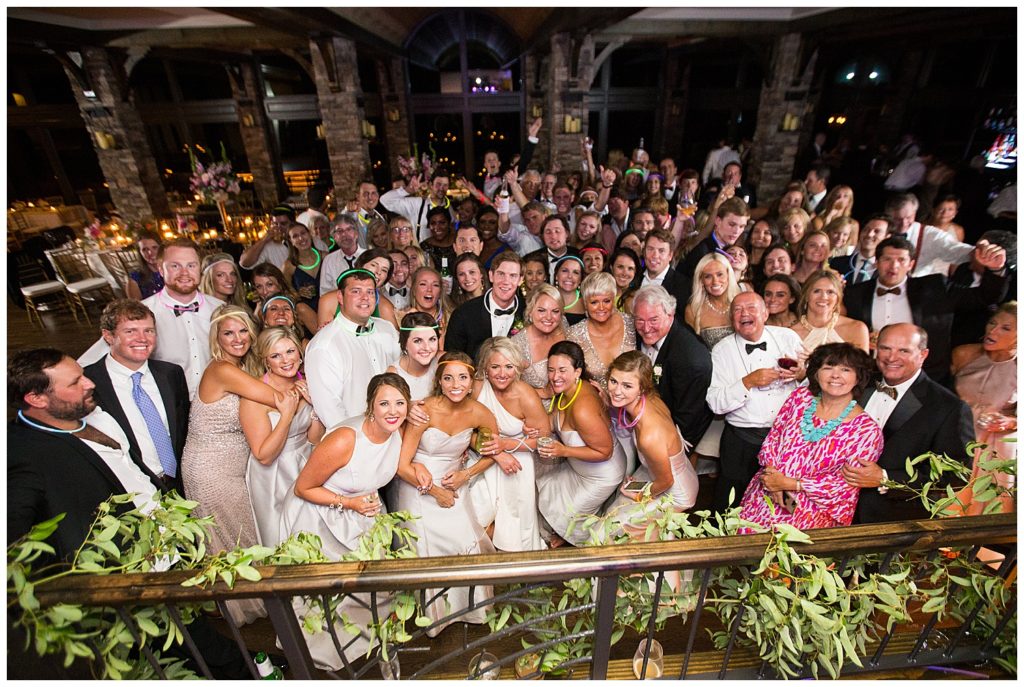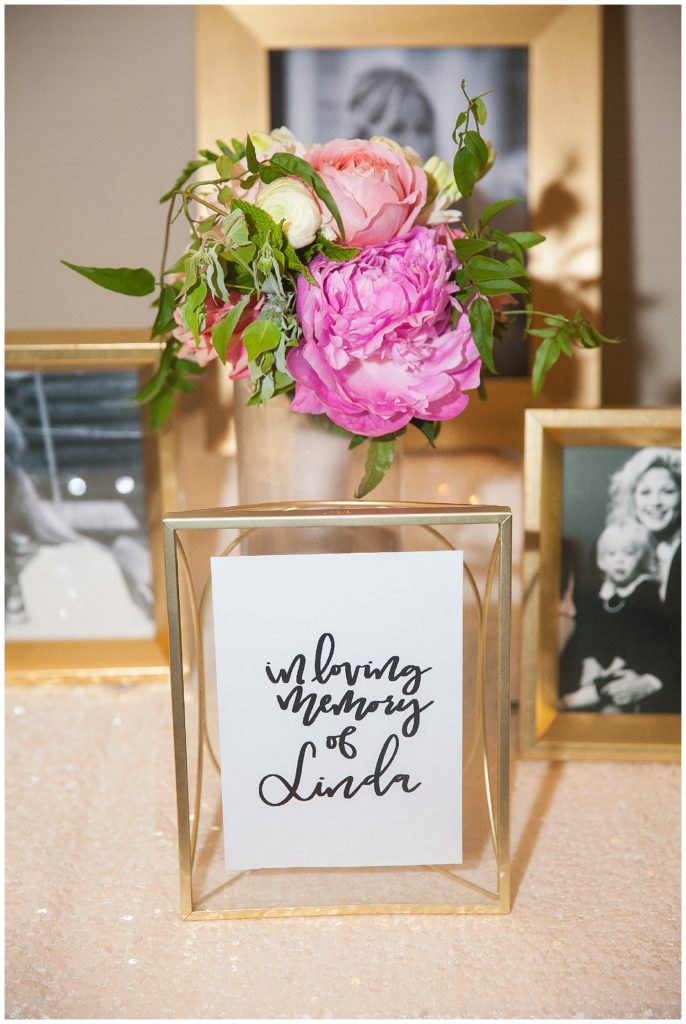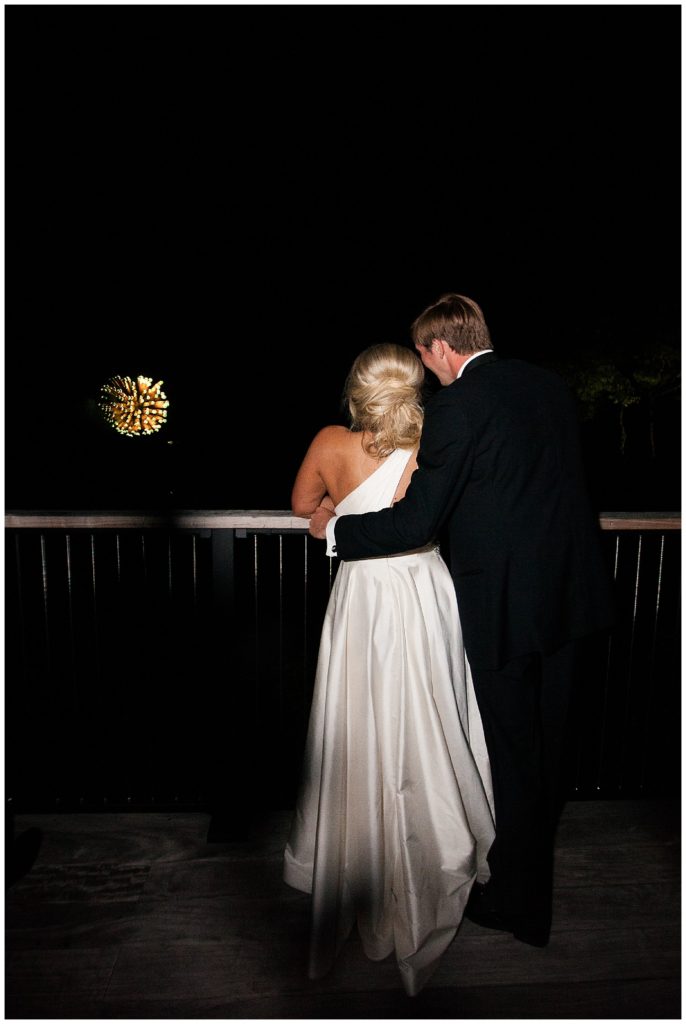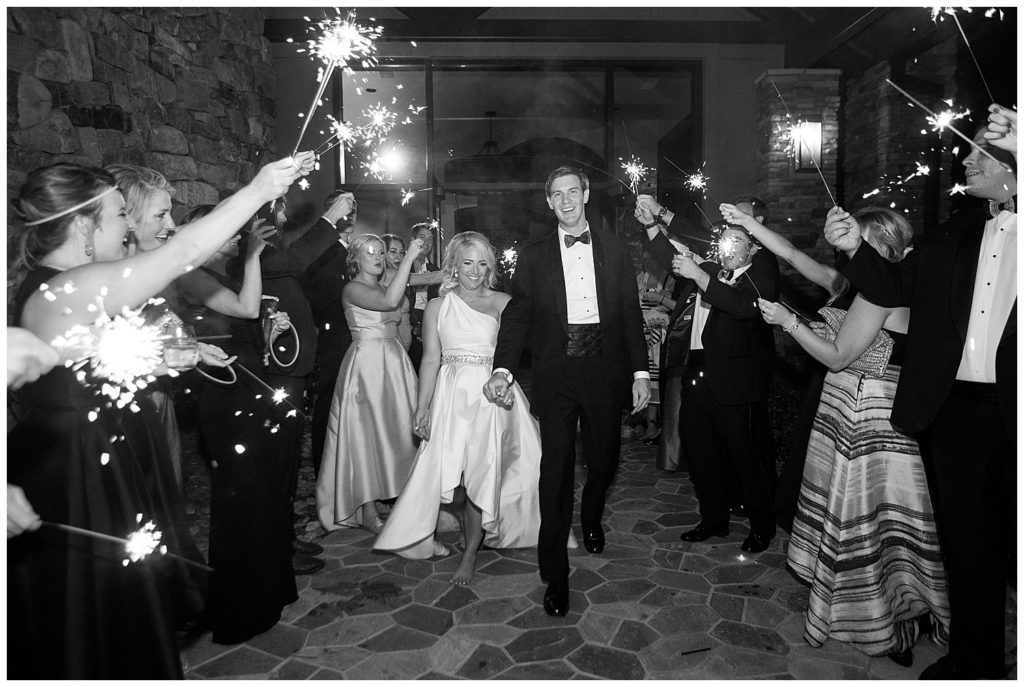 VENUE, CATERING Linville Ridge Country Club
IMAGES Kristin Byrum Photography
PLANNER The bride
FLORALS Callista Designs
CAKE Hallmark Cakes
STATIONARY, SIGNAGE Red Stone Press (invitations); The Adorned Fox (signage)
CALLIGRAPHY Proper Prints
RENTALS Chair & Equipment Rentals (linens, stage, tent)
BRIDE'S ATTIRE Hayley Paige (gown); Teal House Collection (jewelry)
BRIDESMAIDS' ATTIRE Alfred Sung
BEAUTY Be Pretty
GROOM'S SUIT JoS. A. Bank
MUSIC Summit Strings (ceremony); Martha Bartz (soloist); EastCoast Entertainment (reception)
LIVE PAINTER Lindsay Barnes Fine Art