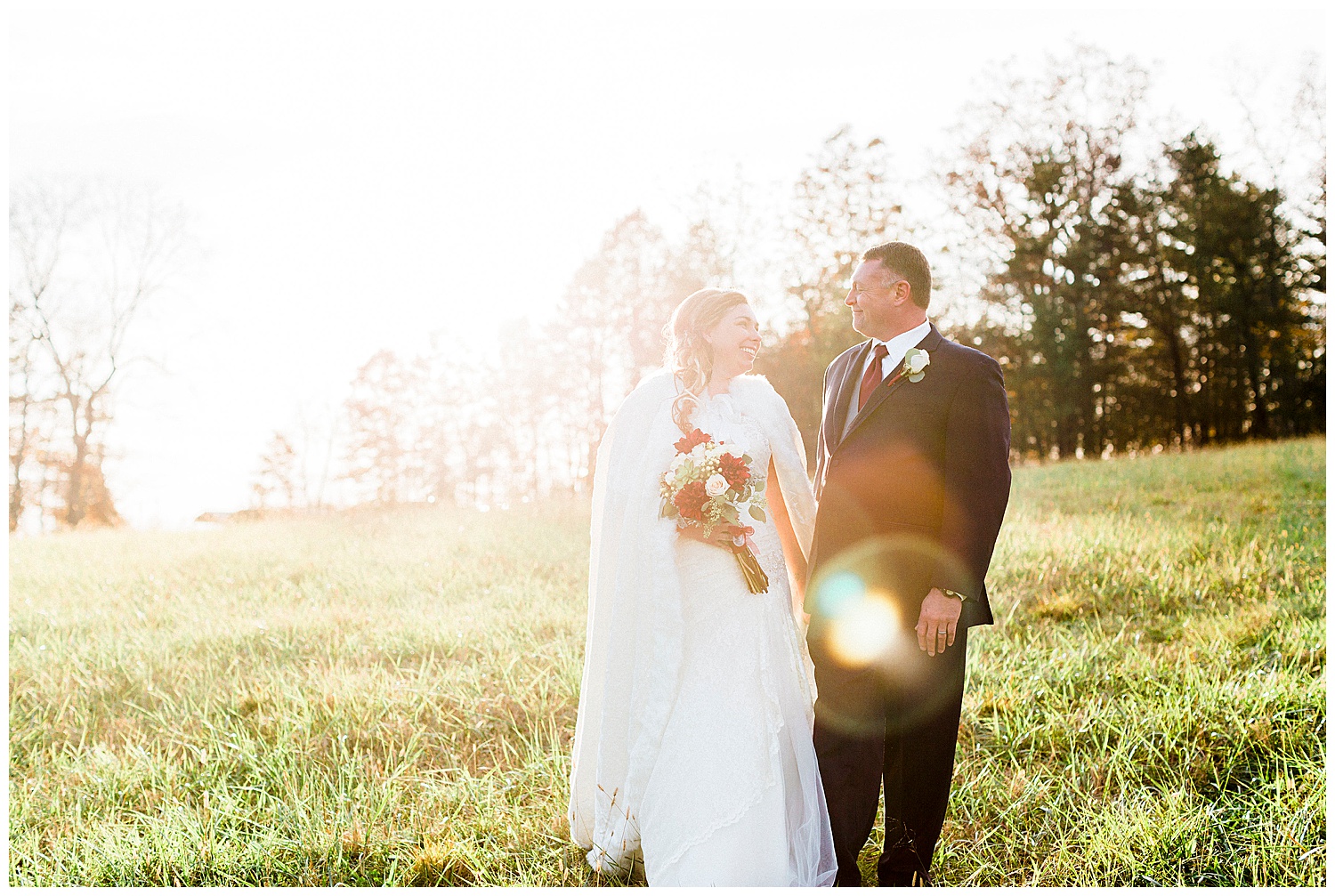 09 May

Rebecca & Michael | Amity Creek Farms

Rebecca and Michael are about as cute as can be. For starters, they met at their children's swim meet when Rebecca, one hot momma, was seeking shelter from the sun's blinding rays. She found herself under Michael's canopy tent even though she had no idea who he was or whom the tent belonged to. Girl was protecting her skin and we can't blame her! Anyway, the North Carolina natives struck up conversation (we have a feeling it may have began with some curious questioning from Michael) and three years later, mister was halting a parade. No, really. On a summer vacation with all of their kiddos, Michael knelt down on one knee during a golf cart parade at a campground and asked Rebecca to be his leading lady for the rest of his life. Anyone else just practically melting? So sweet. As for what else was sweet? The personal touches the duo incorporated into their Big Day. Let's hear a bit from Rebecca on how she made this all happen! And don't get too consumed by her answers … there are still a bunch of gorgeous images by Common Dove to scroll through.

High Country Wedding Guide: You guys are darling. Tell us about these about these nifty tissue boxes. Handmade?

Rebecca: I always cry at weddings. I just can't help it. Our wedding was super emotional because I am the only daughter. I wanted to provide guests with tissues, just in case, they started to spill a tear. Plus, they were a neat keepsake for all who attended the ceremony. I made these by hand, why yes I did.

HCWG: Speaking of gifts … instead of wedding presents, we hear you had guests donate to something else?

Rebecca: Because Michael and I already had "established" homes for ourselves, we did not need any gifts and since our wedding was on Veterans Day, we decided that instead of gifts we would make donations to Fisher House & Puppies Behind Bars which are both organizations that help Veterans. We asked that each household write a Thank You card to someone overseas that we would then mail for them.

HCWG: So thoughtful of you all. And what about after the wedding? Where did you all honeymoon?

Rebecca: Ok, well this is a fun story. We vacationed in Tahiti but a very aptly shaped island of Tahiti. It was called Mo'orea and from the air, it looks like a heart. How fitting.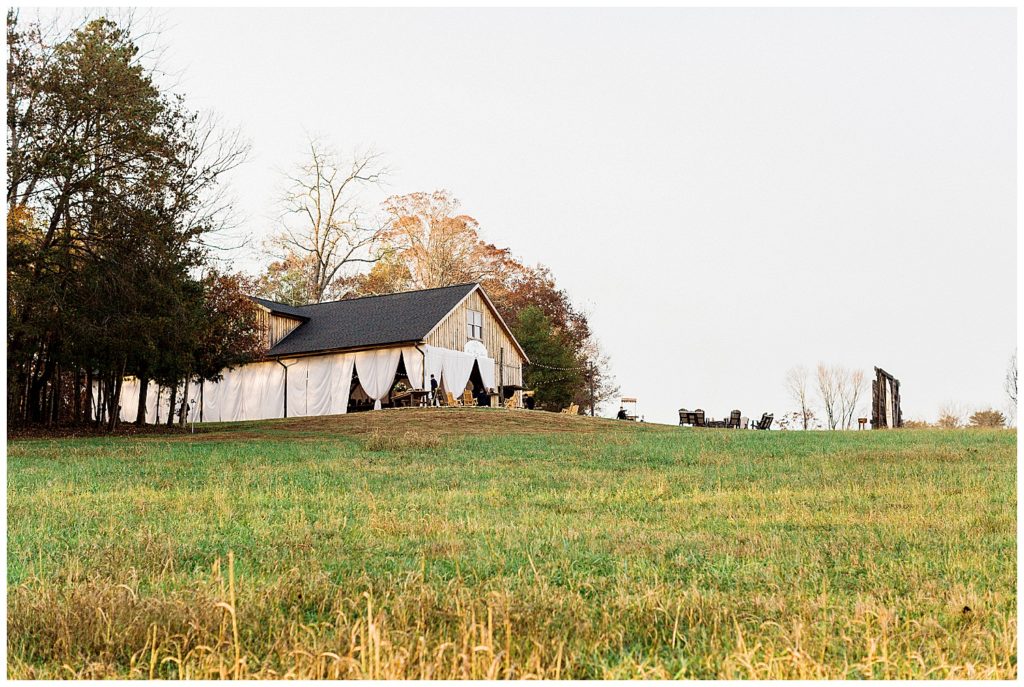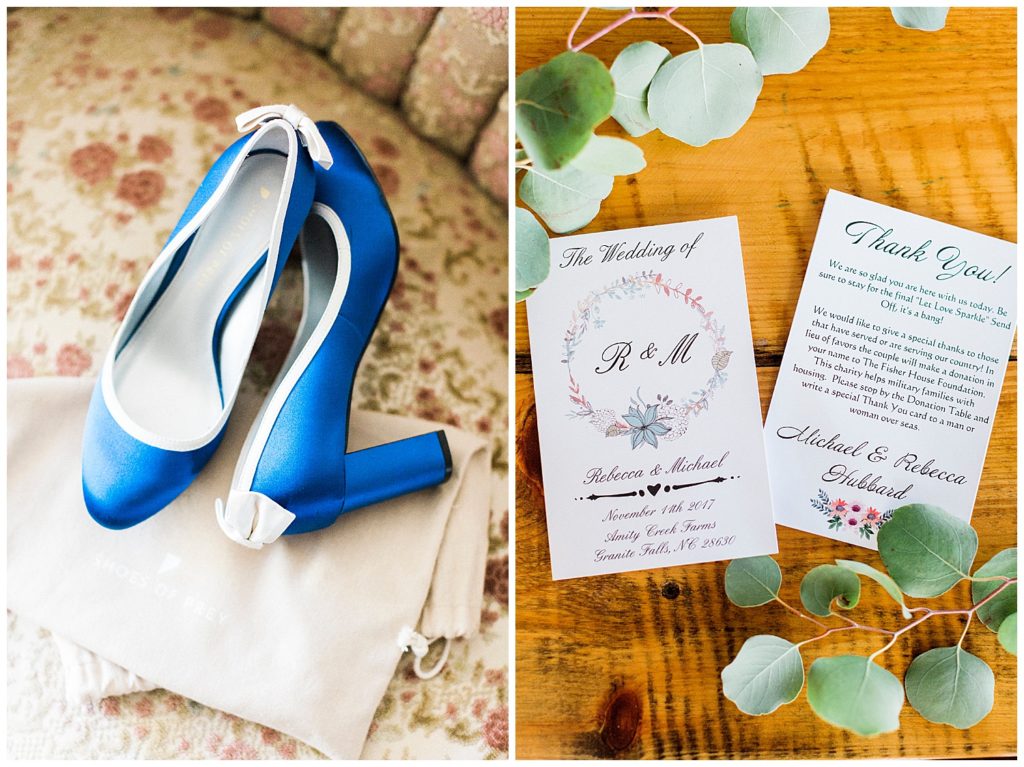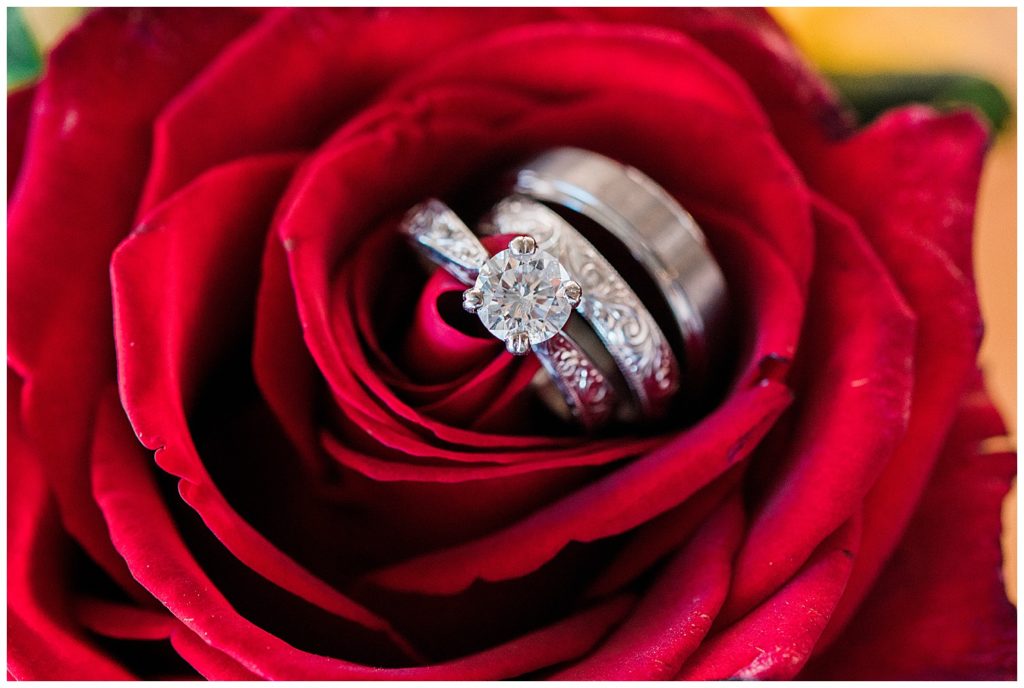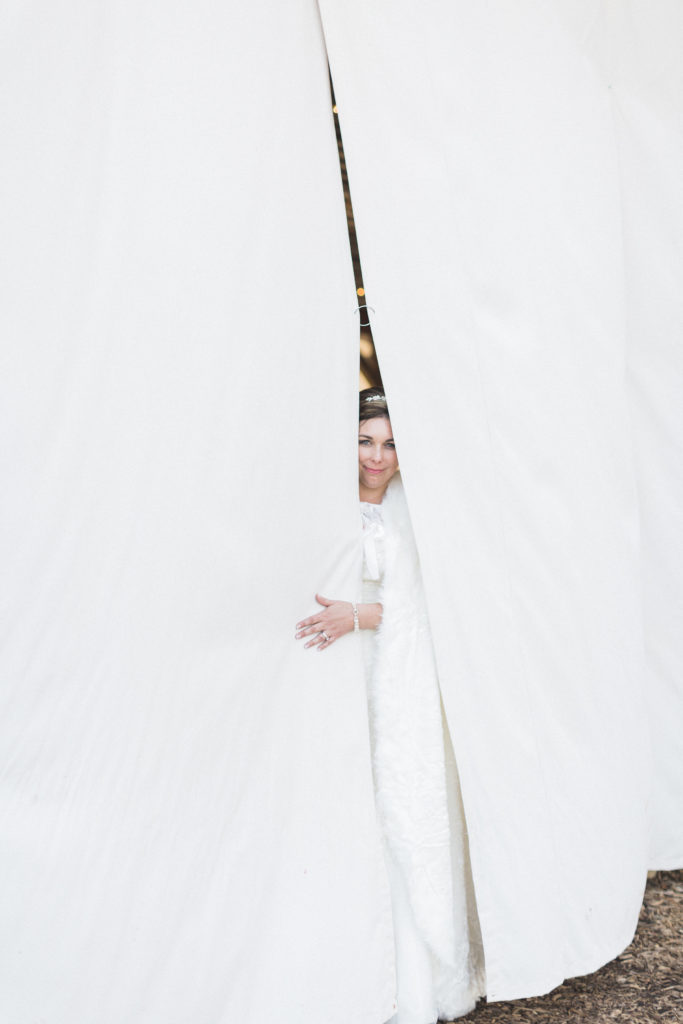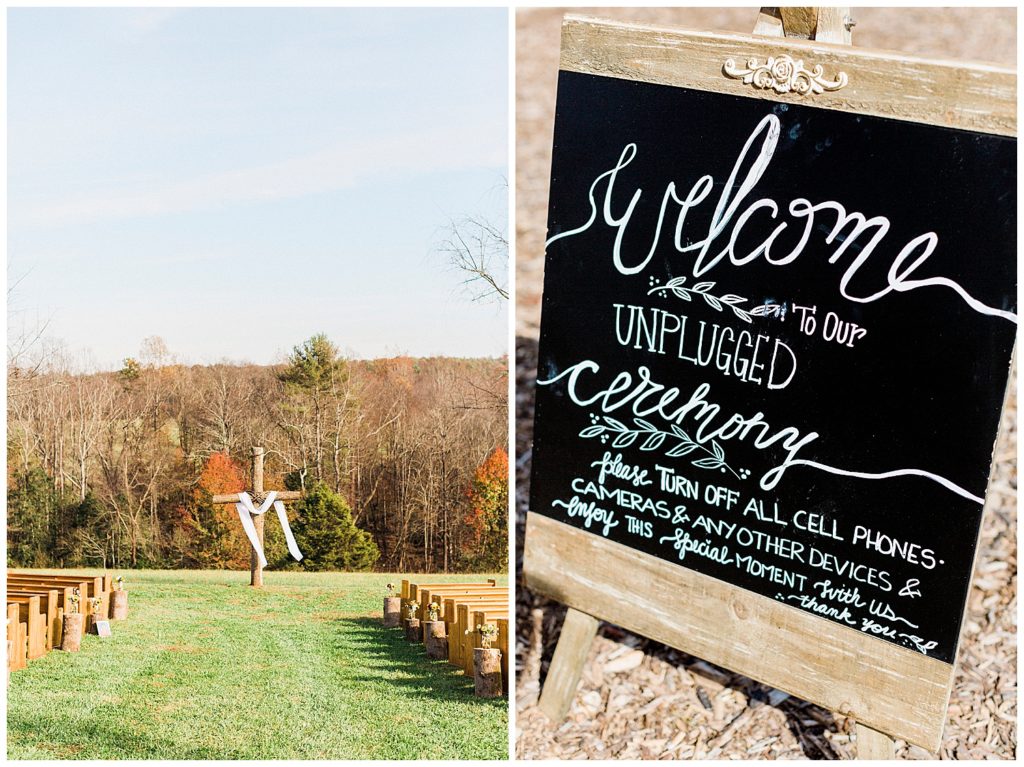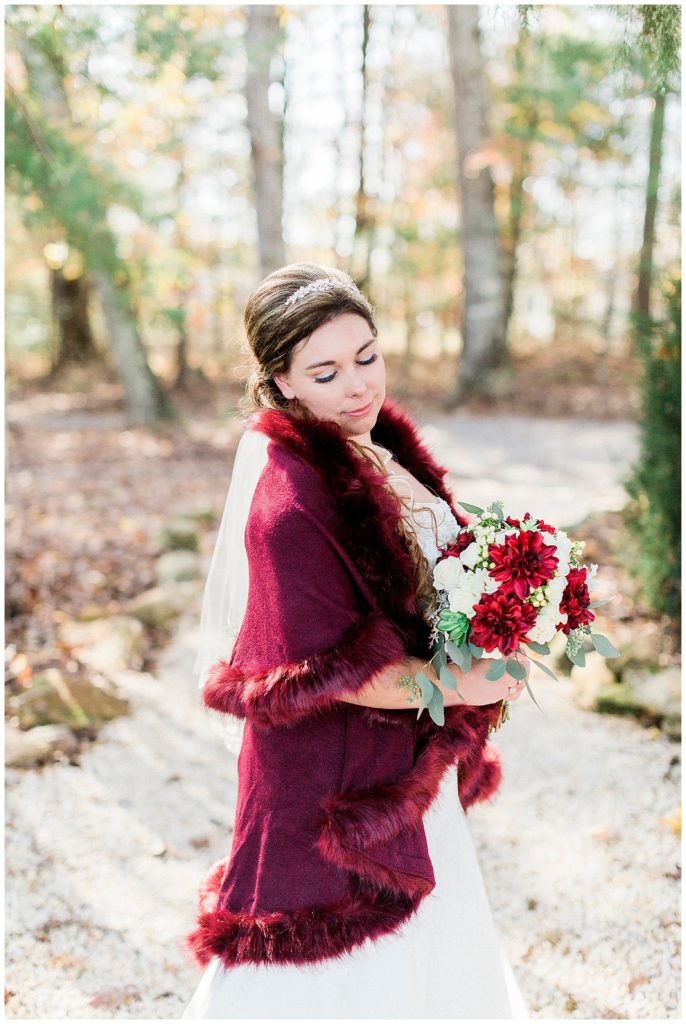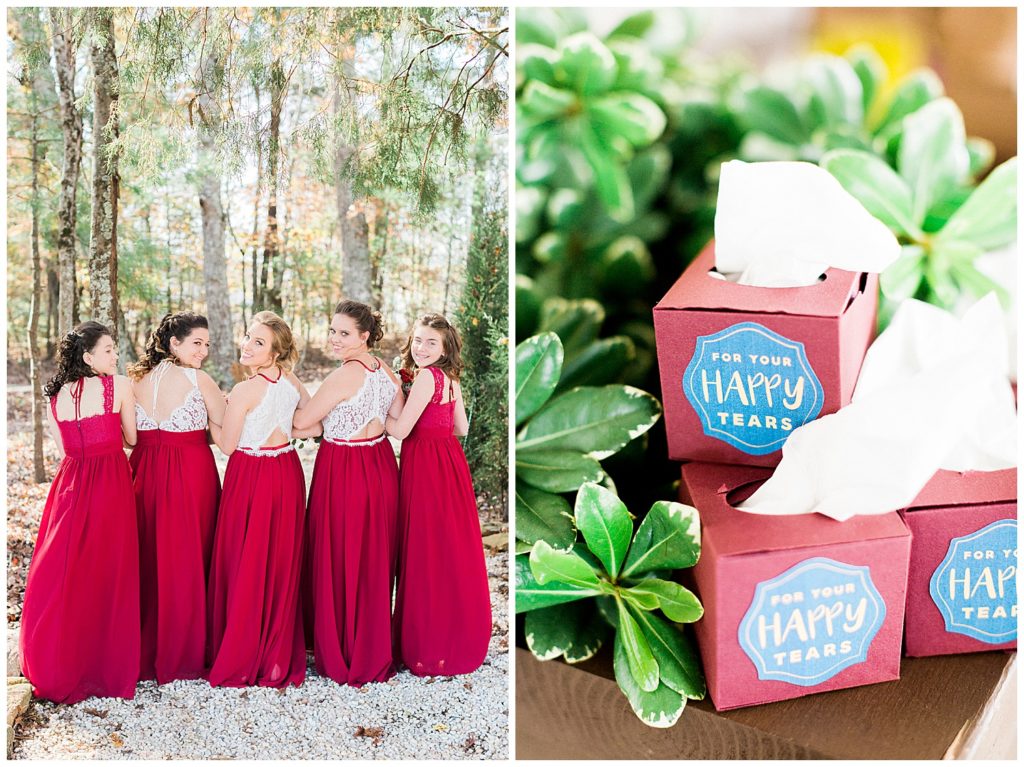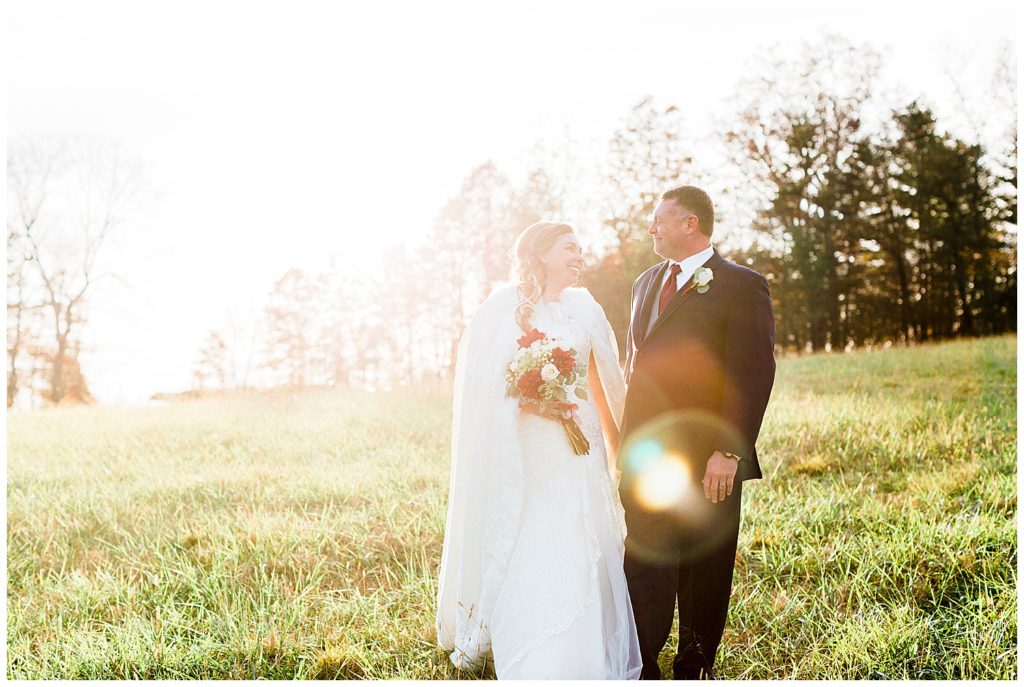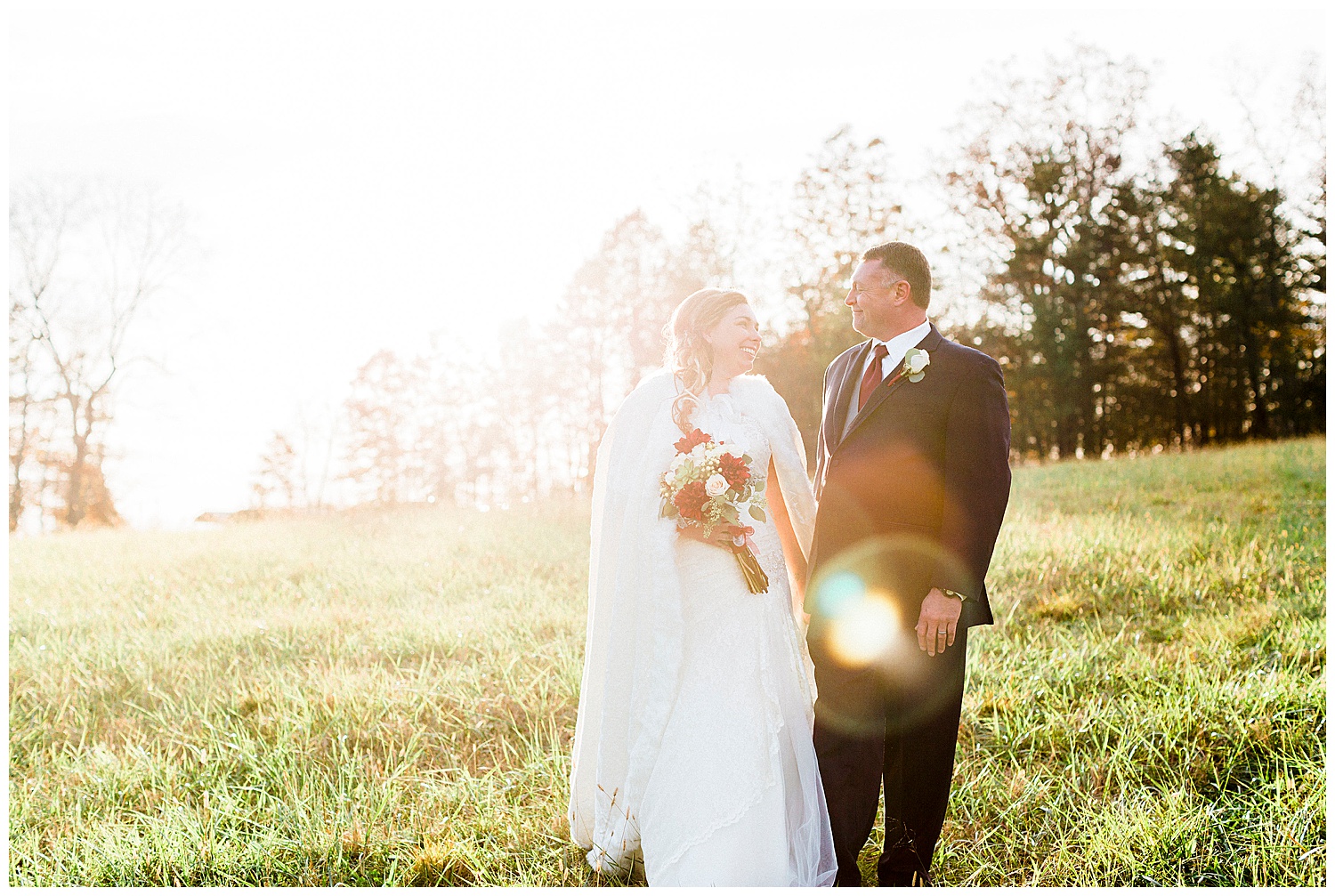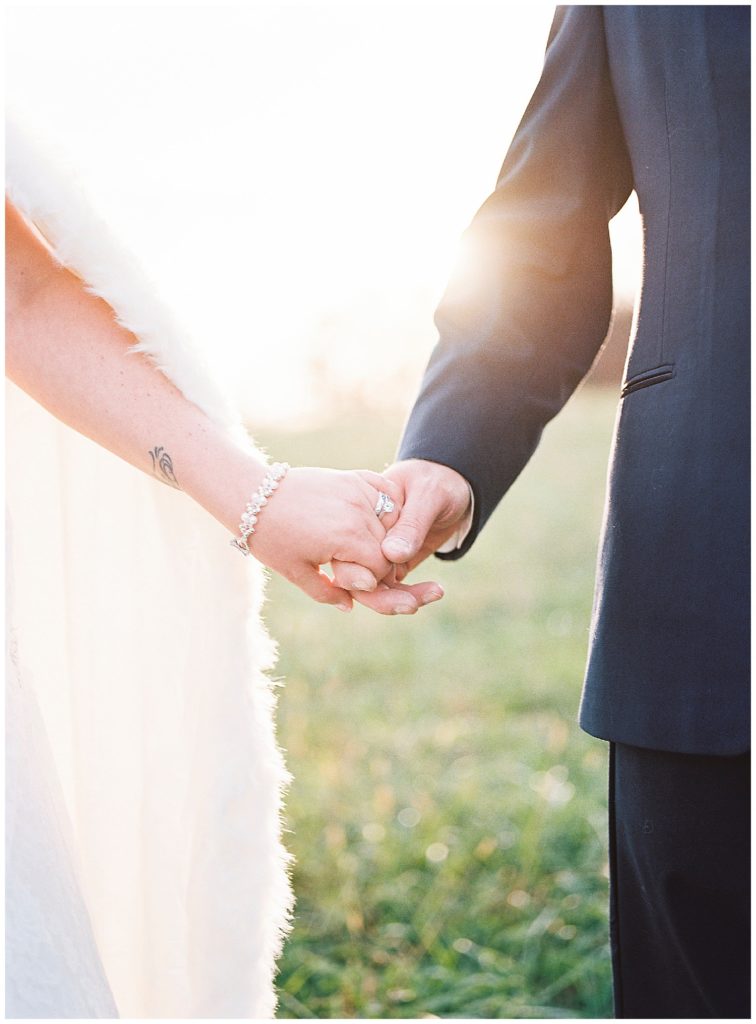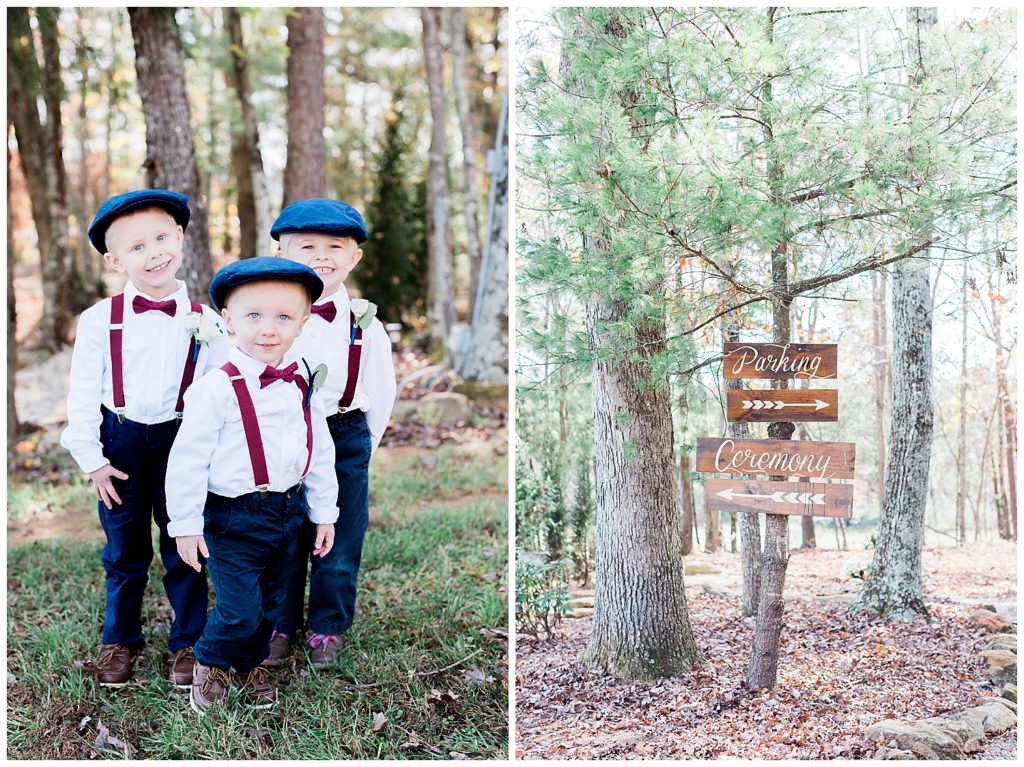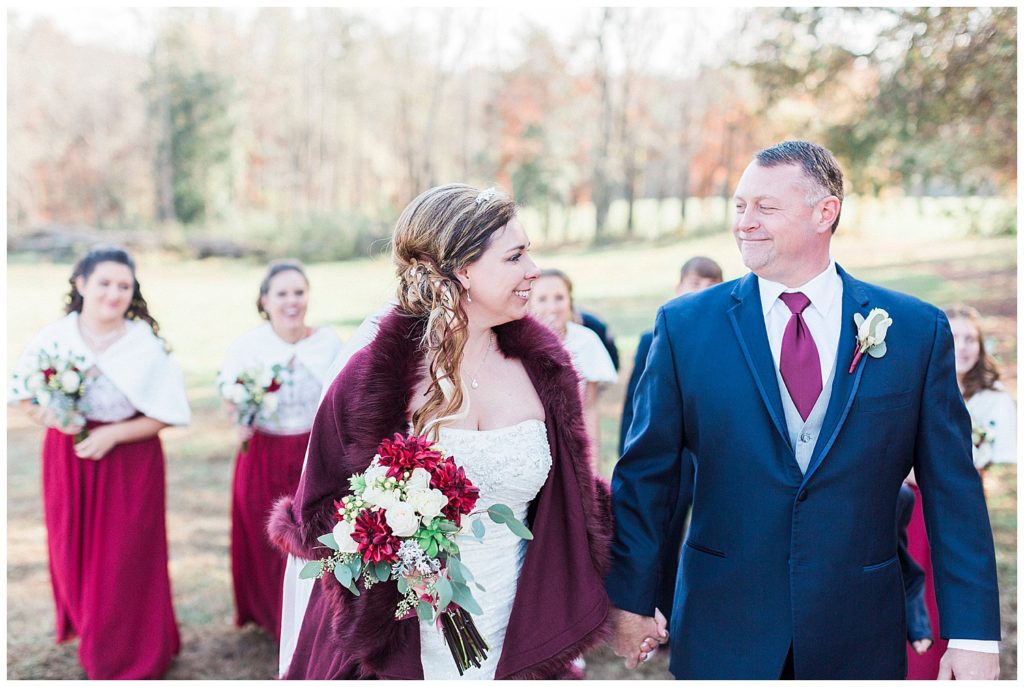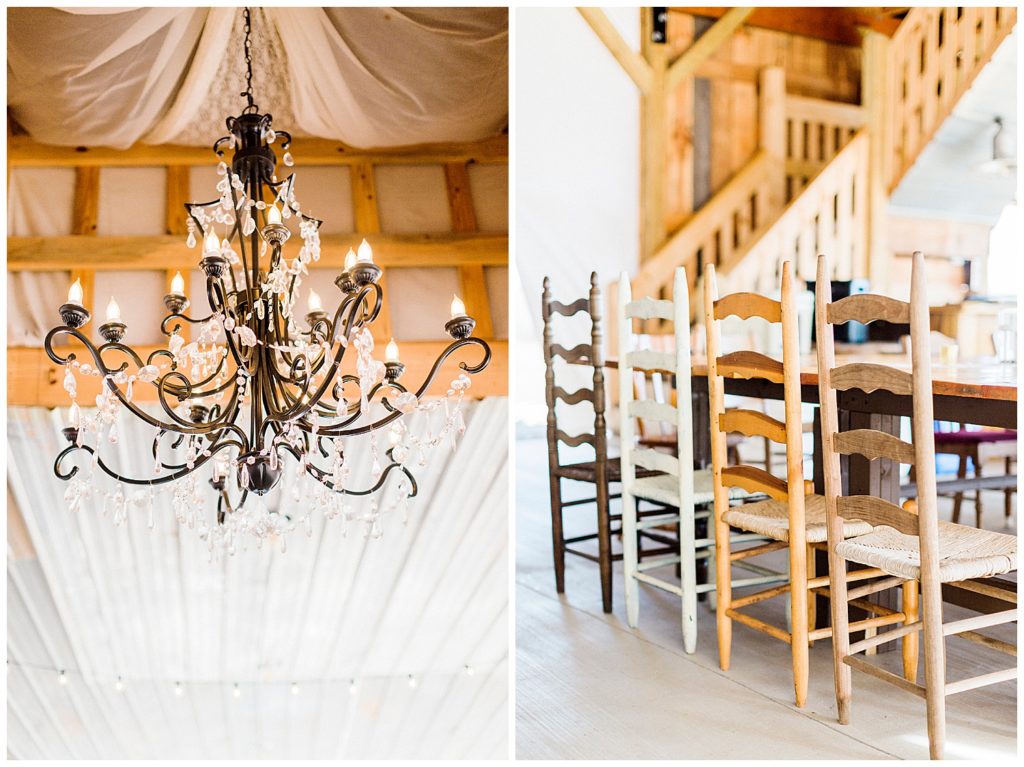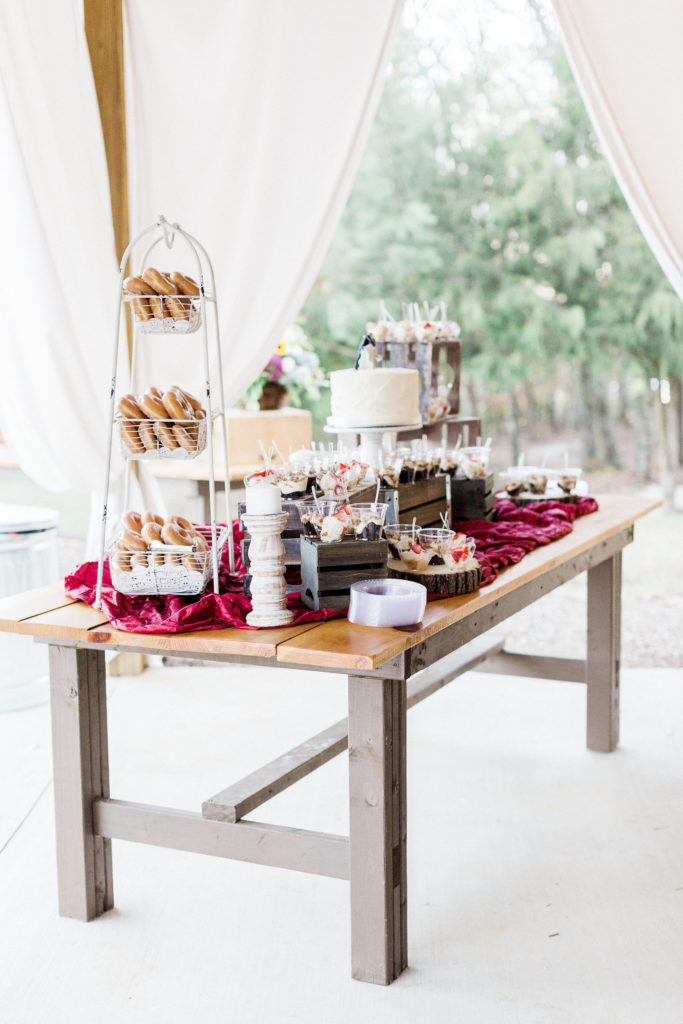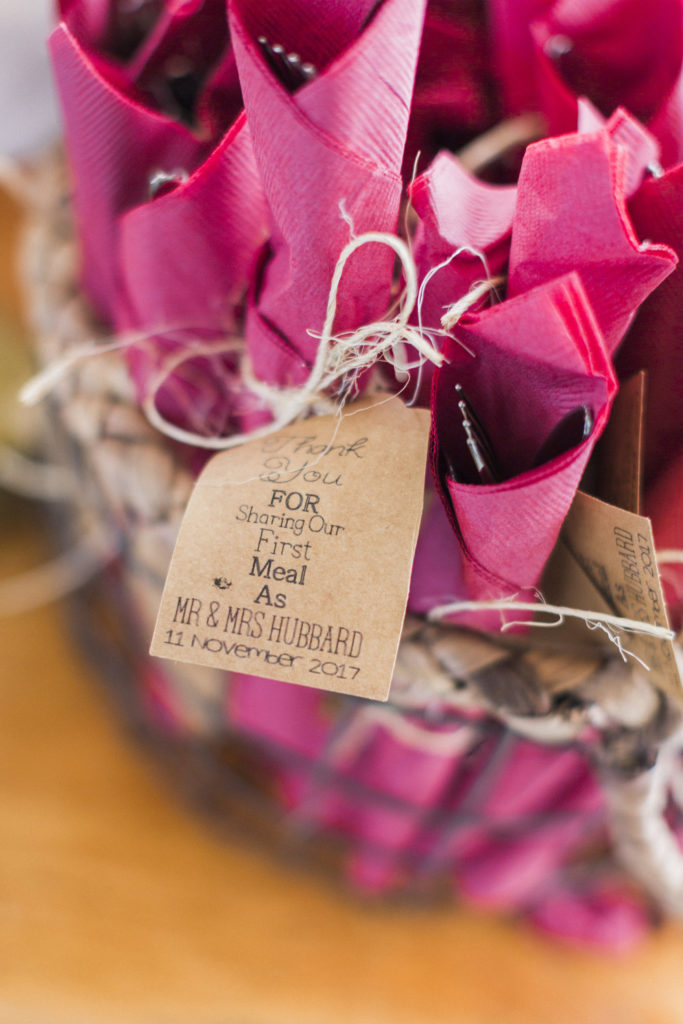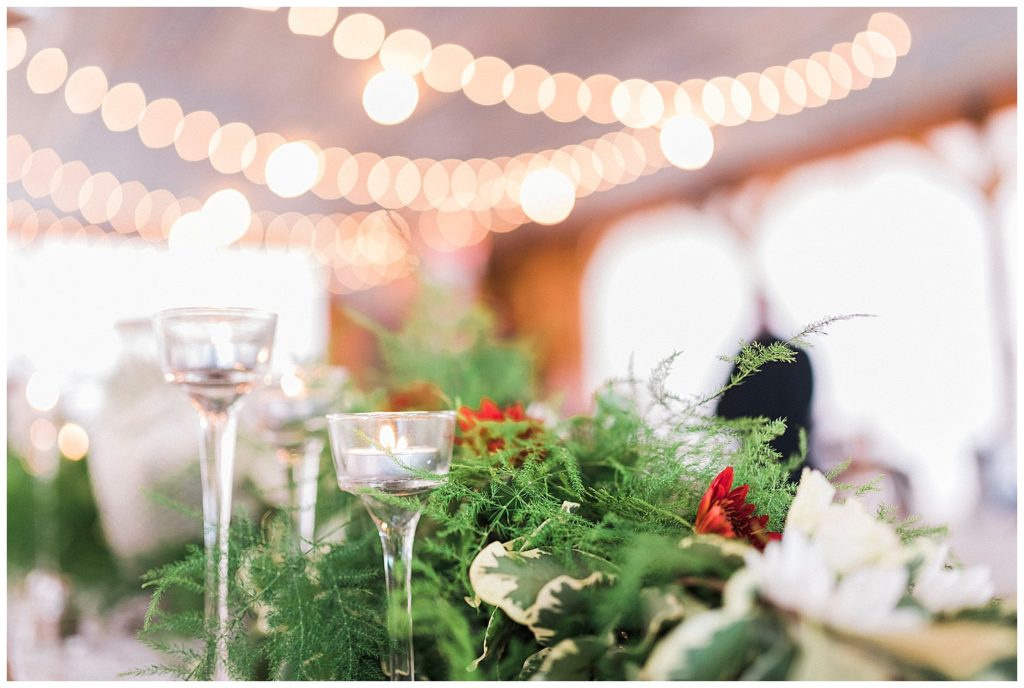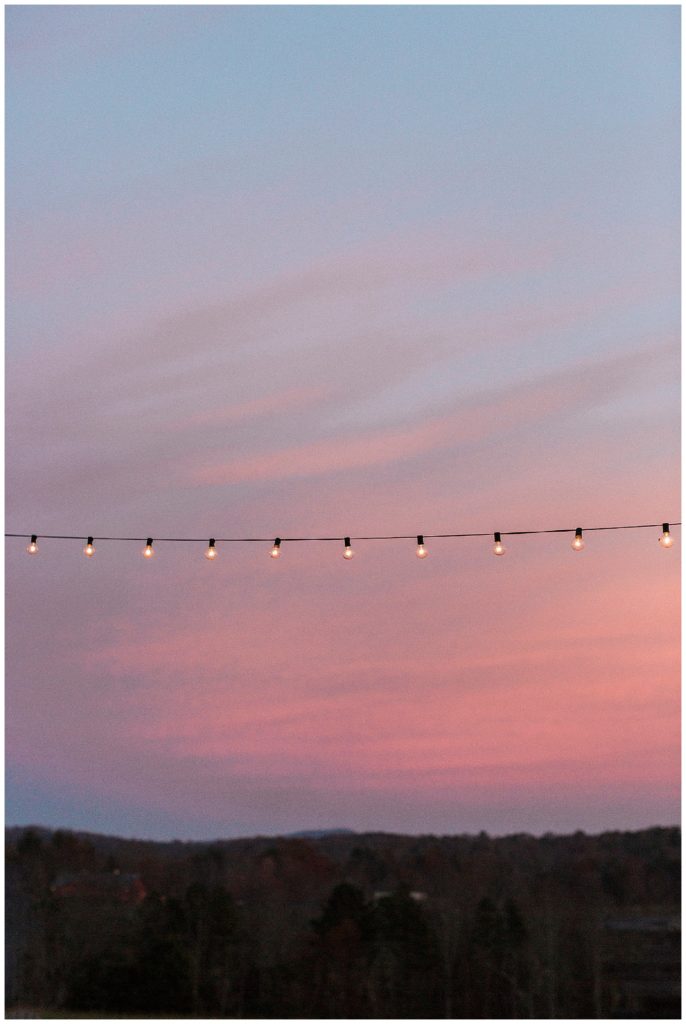 Venue: Amity Creek Farms
Photography: Common Dove
Planning: Tara B's Eventful Planning & Floral Boutique
Florals, Rentals: It's My Party Rental
Stationery: The bride
Fireworks: JECO Pyrotechnics
Catering: Liazzo's Catering