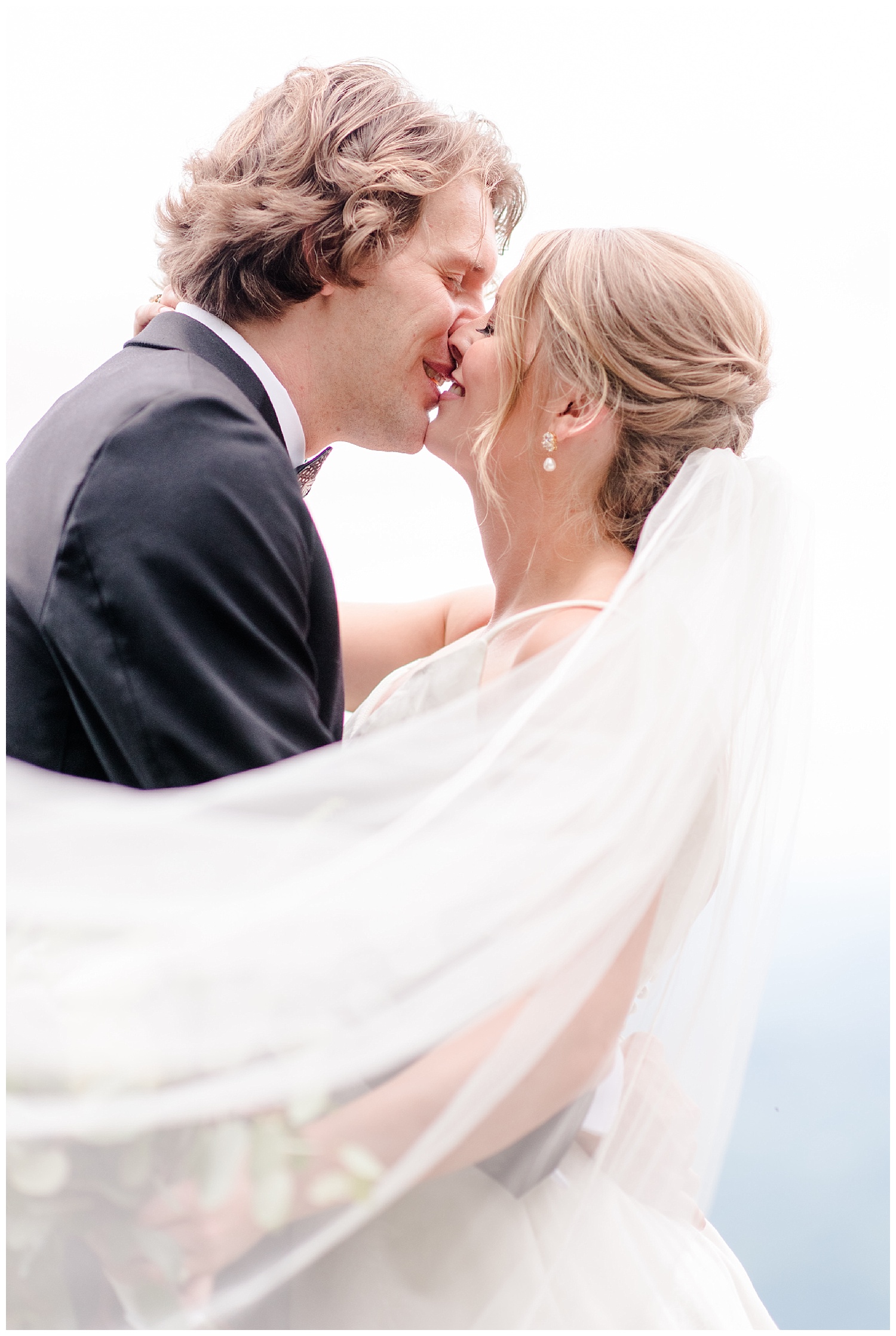 Posted on October 6, 2018
Harry and Meghan have nothing on Emily and Kenneth. This wedding was romantic and chic from beginning to end. From the black bridesmaids dresses to the bride's stunningly subtle gown, to the freakin' amazing popcorn bar (Oh-em- gee), every detail has us hooked for sure. Brackish bow ties gave a pop of the couple's personalities to the nuptials, all while keeping the quintessential traditional vibes. The simplicity in this celebration was notable and in fantastic way, leaving the real stars of the show to stand out; the bride and groom, of course. This lovely day was filled with tender embraces, friends, family, and the couple's precious pooch! We'll let Emily reveal more.
High Country Wedding Guide: Alright. So, spill on the proposal details.
Emily: Kenneth and I decided to run a half marathon together. As part of our training, we reserved every Friday for our "long run." Training can be exhausting and monotonous, so each Friday, we tried to pick a new location to run. On this particular Friday, we chose the Old Village in Mt. Pleasant, South Carolina. Kenneth was adamant we start by running on Pitt Street Bridge (my favorite place in Charleston). Although I wanted to end our run on the Bridge, he persisted, and I gave in. About 200 meters in, Kenneth stopped and asked to take a picture of Dolly and me with the incredible Charleston sunset in the background. As only a female would, I declined, and said I'd take his picture instead—after all, I was in running clothes! Little did I know I set him up for the most epic proposal.
As I held up my phone to snap the picture, Kenneth got down on one knee next to Dolly. I assumed he was getting down to be next to her, and snapped the picture. But as I looked closer at the photo, I realized he was holding a ring in his hand. I looked up, and sure enough, I had just captured the beginning of his proposal to me. It's a moment, and a photo, I will always cherish.
HCWG: Presh! Describe what you were envisioning for the Big Day. Was there a color palette or theme in mind? 
Emily: There were two things that were important to me on my wedding day. The first was that we enjoyed the process, and the second was that we would look back at our photos in 50 years and not regret a single decision. The only way to achieve both was to keep our wedding as simple and as classic as we could. I knew that if I had too many details, it would become overwhelming—and honestly, no one would remember them. I wanted to keep my focus on the things people would remember: venue, food, and music. As far as the bridesmaids dresses…well, can you get any more classic than black? I wanted my sisters, nieces, and best friend to feel great, without breaking the bank. Everyone chose their own dress – even the groomsmen wore their black suit of choice, which most already had hanging in their closet. The florals just added the right touch of romanticism to our overall décor. Fuschia Moss went beyond my wildest dreams and created the most gorgeous arrangements using just greenery and a few florals. I think the use of greenery was more stunning than even a full floral arrangement could offer.
HCWG: Emily, tell us all about the gown shopping experience. How did you know it was "the one?"
Emily: I had actually dreaded the dress shopping experience because I had no clue what I wanted! All I knew was that I wanted simple and classic—but was that lace? Was it strapless? Was it satin or fitted? I had my bridesmaids, maid of honor, mother, and mother-in-law spend a day in Charleston with me, trying on dozens of dresses at three locations. At the second spot, I thought I had actually found a dress that was it—I even considered cancelling my third appointment, but then decided I had nothing to lose. Exhausted, we went to our last appointment of the day at Verita Bridal. The owner, Jessica Kiss, had opened up her own boutique earlier that year after working in the industry her entire career. Jessica knew what she was doing—she closed the store to focus just on us. She chose a dress that was so simple that it was probably often overlooked on the rack. But when I put it on, everyone gasped. When I looked in the mirror, a wave of emotions hit me and I immediately began to cry. The first thing I said was, "This is the dress Kenneth will love." And that was it for me. I wanted a dress that I felt beautiful in, but that my husband would find me to beautiful in too.
HCWG: That sweet pup!  Did she have a role in the wedding and your relationship?
Emily: Our wedding day wouldn't have been complete without our sweet Dolly (named after the great Dolly Parton). In fact, I had already made arrangements to get Dolly before I met Kenneth. Just three months into our relationship, she was ready to be picked up, and Kenneth and I went together, and chose her name together. She's been the single most important person in our life together. She was there when we began dating, she was there when we got engaged, so it was only fitting she was there for our wedding. She walked down the aisle, and truthfully, stole more of the spotlight than the bride!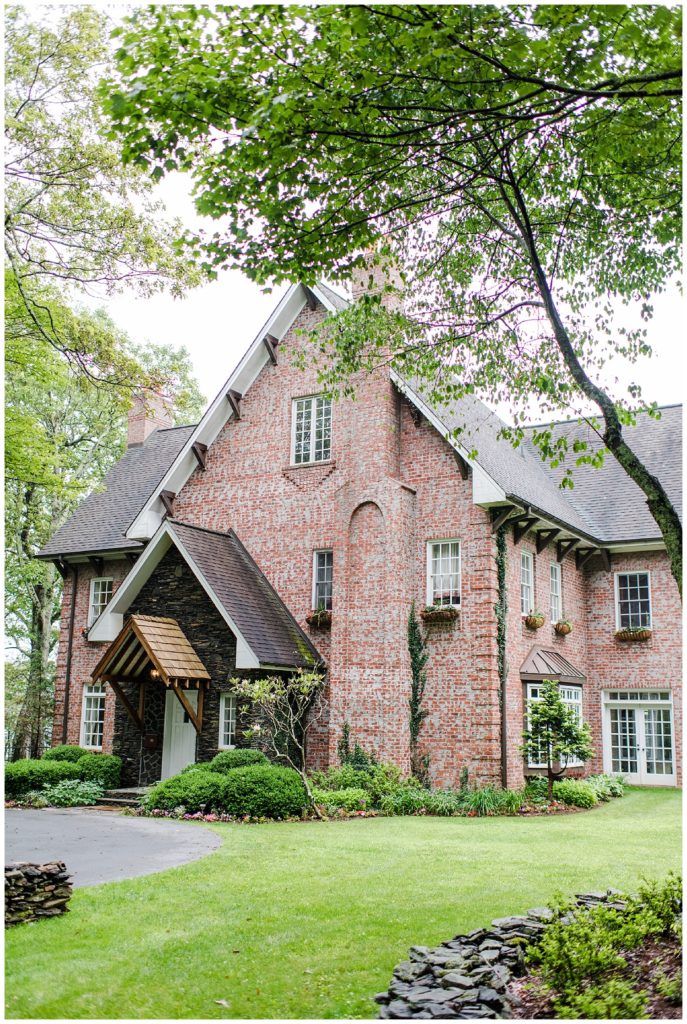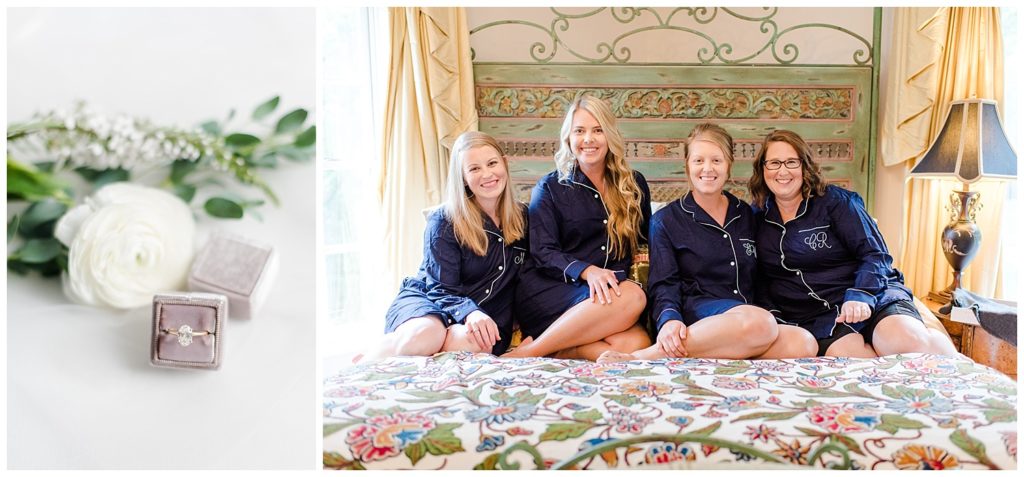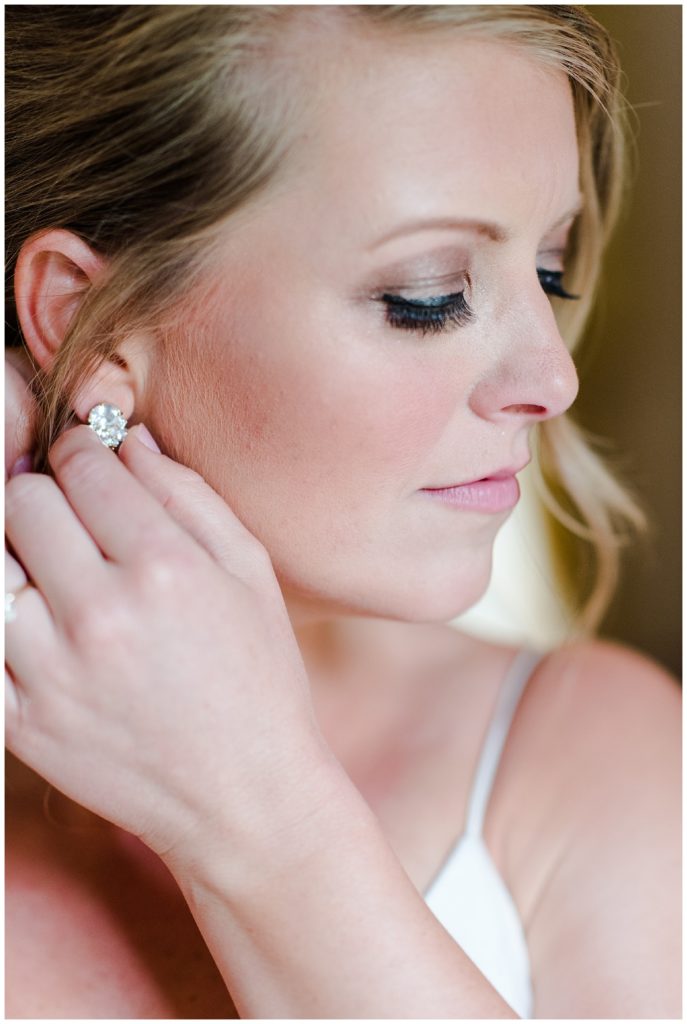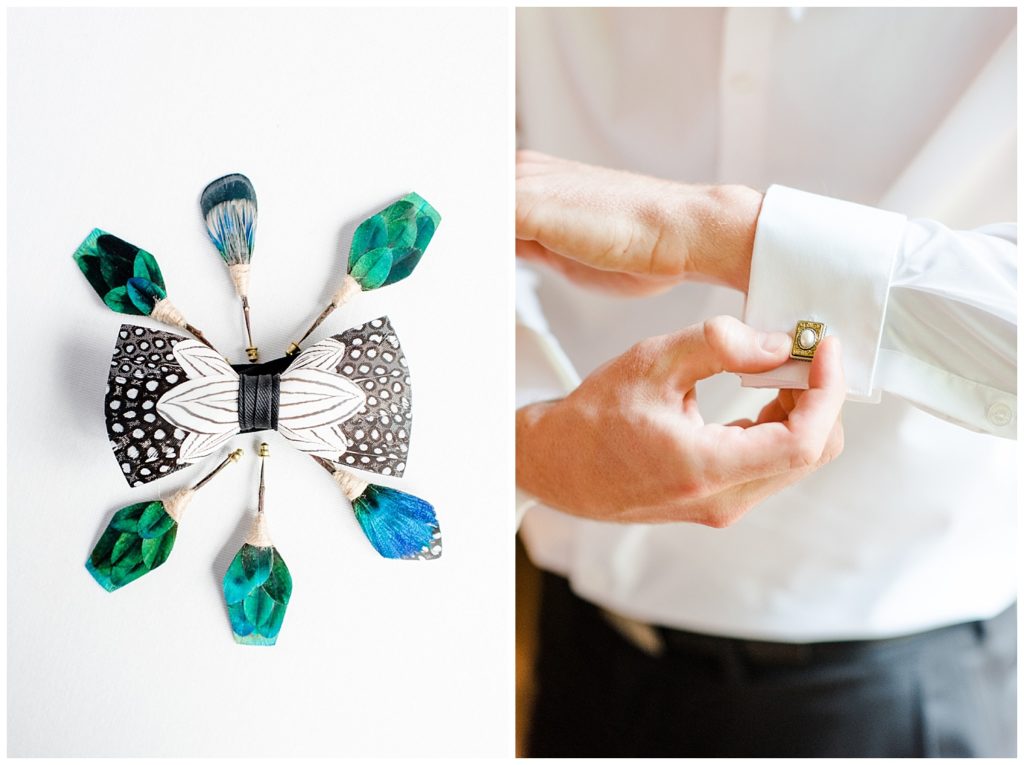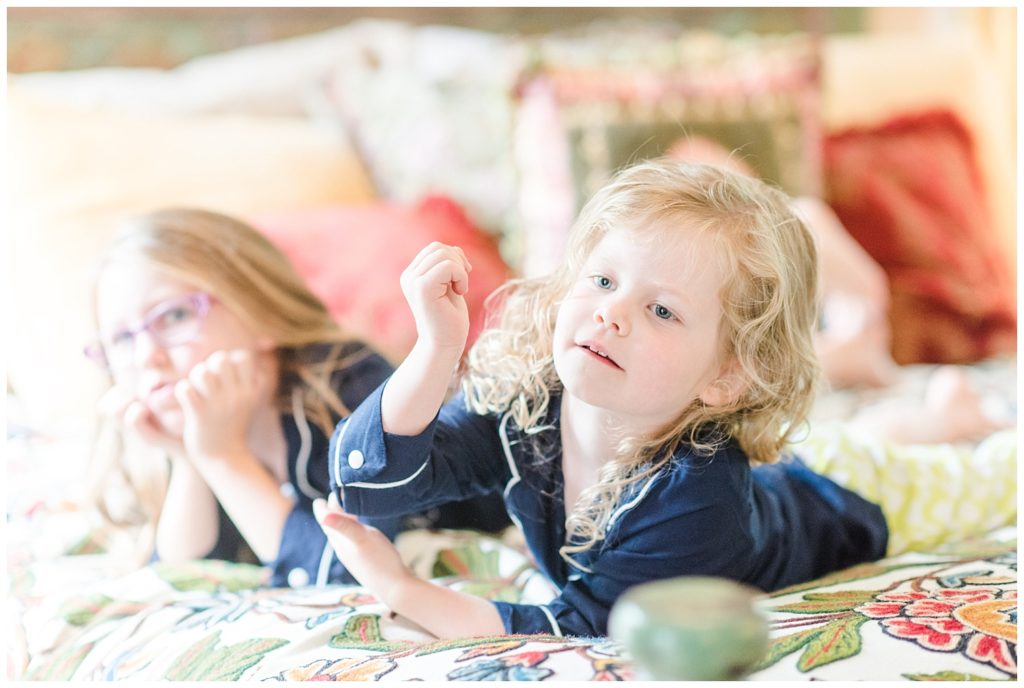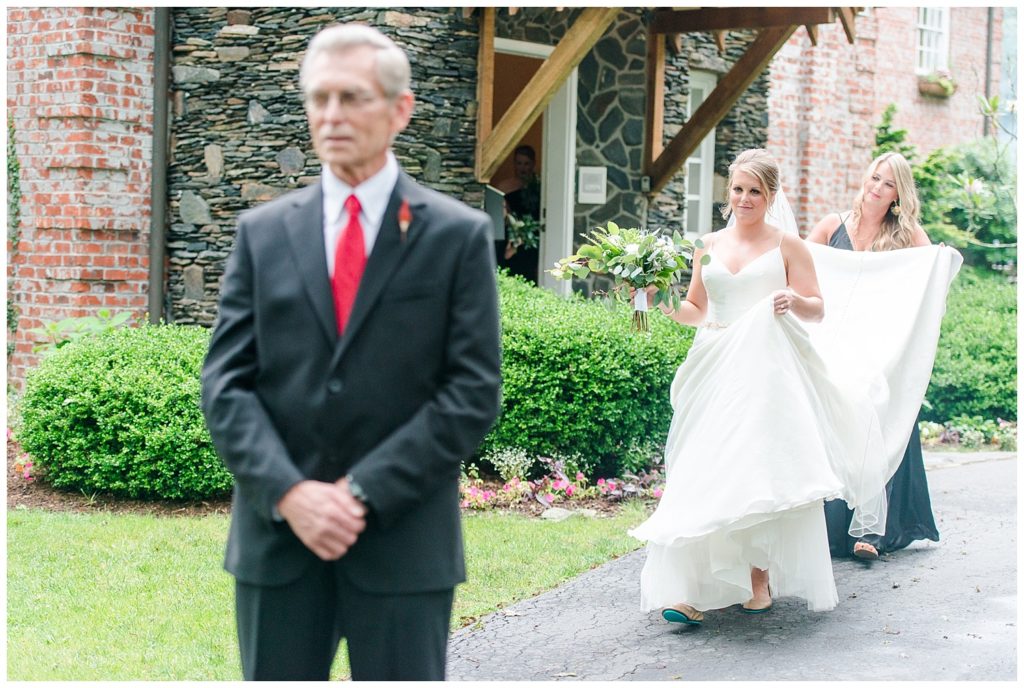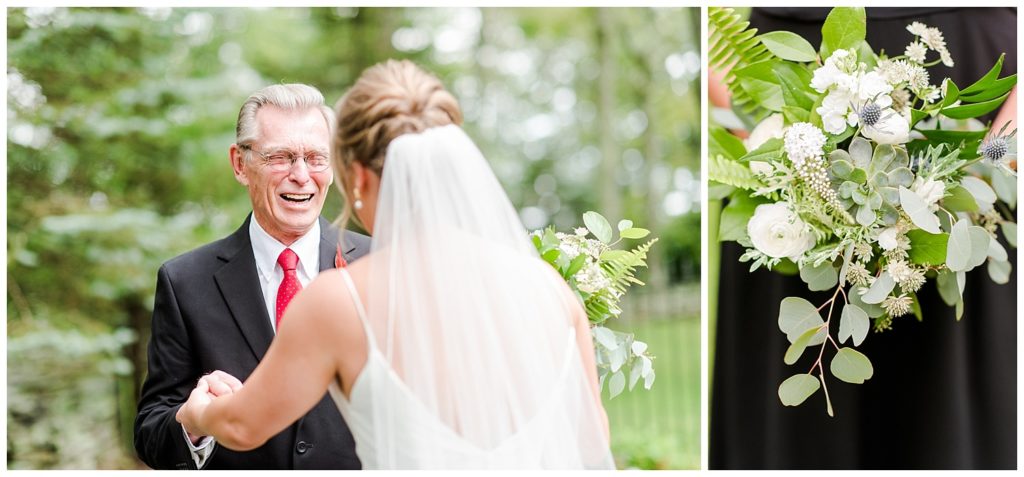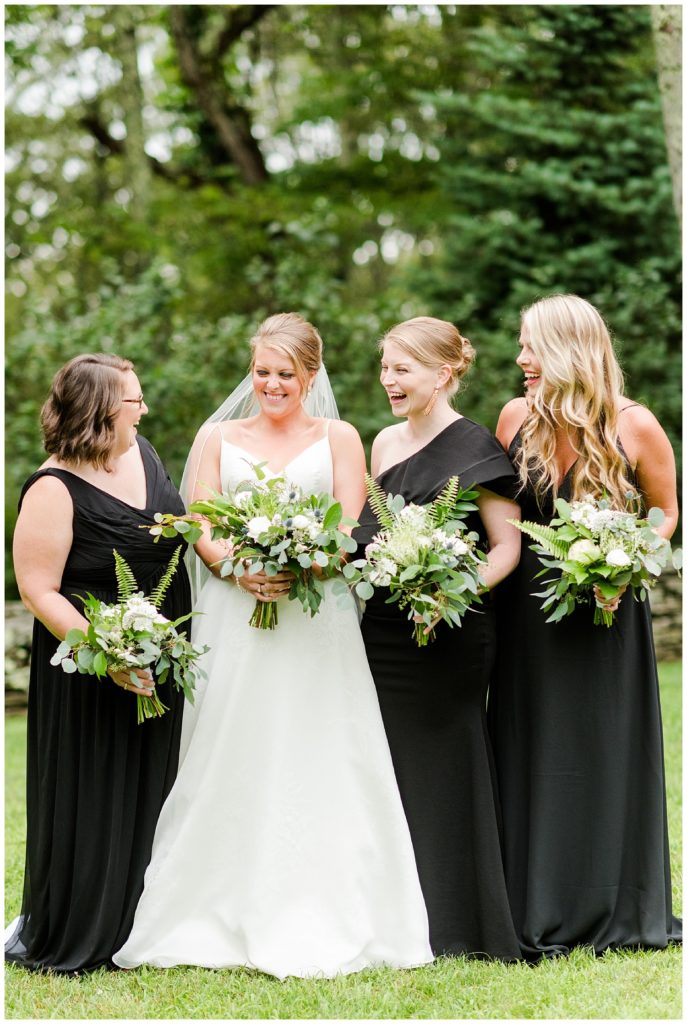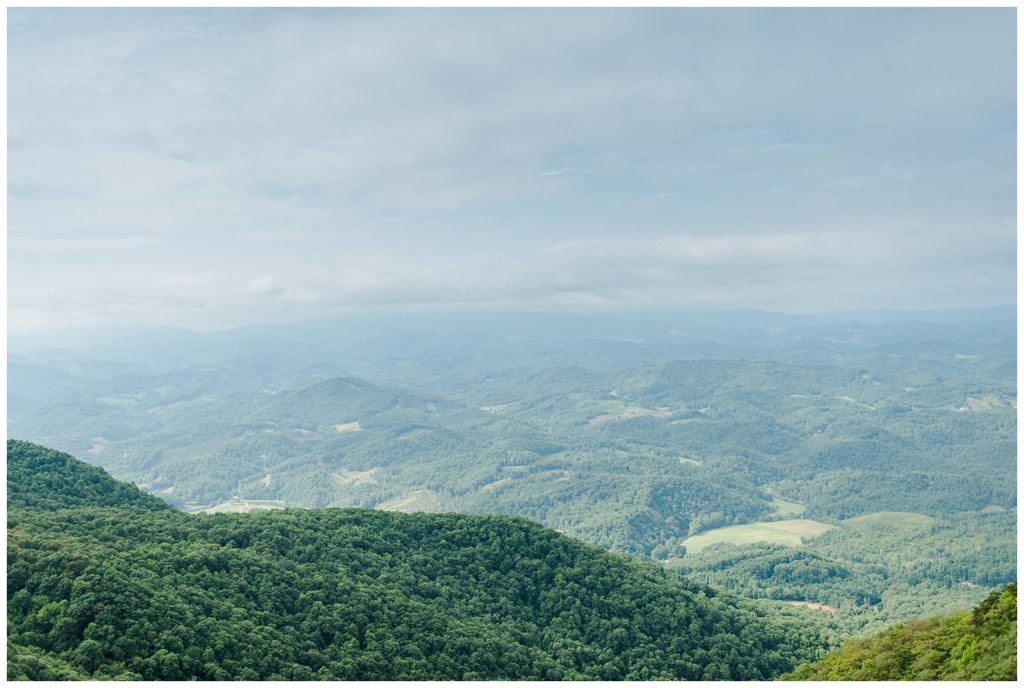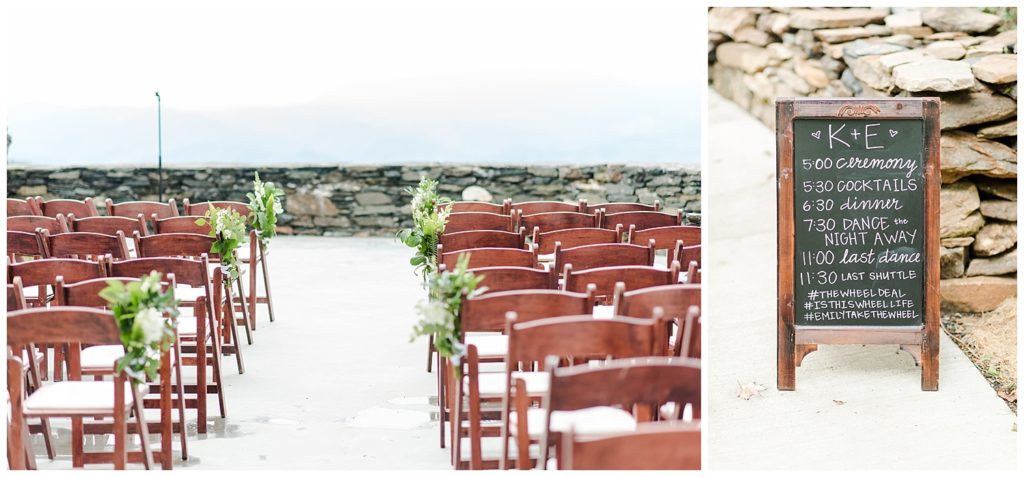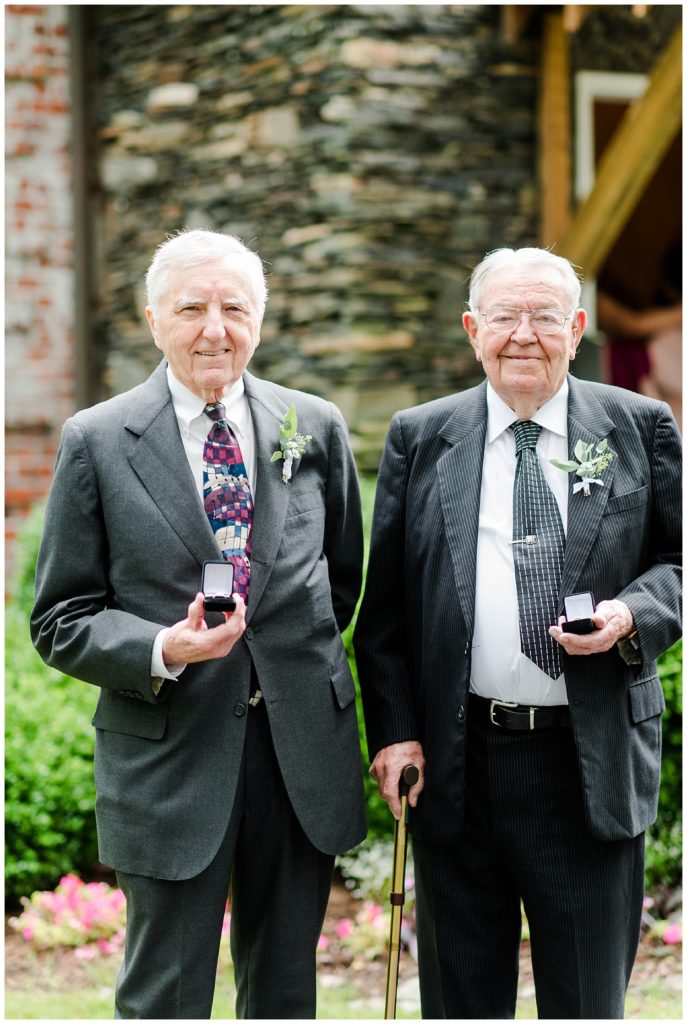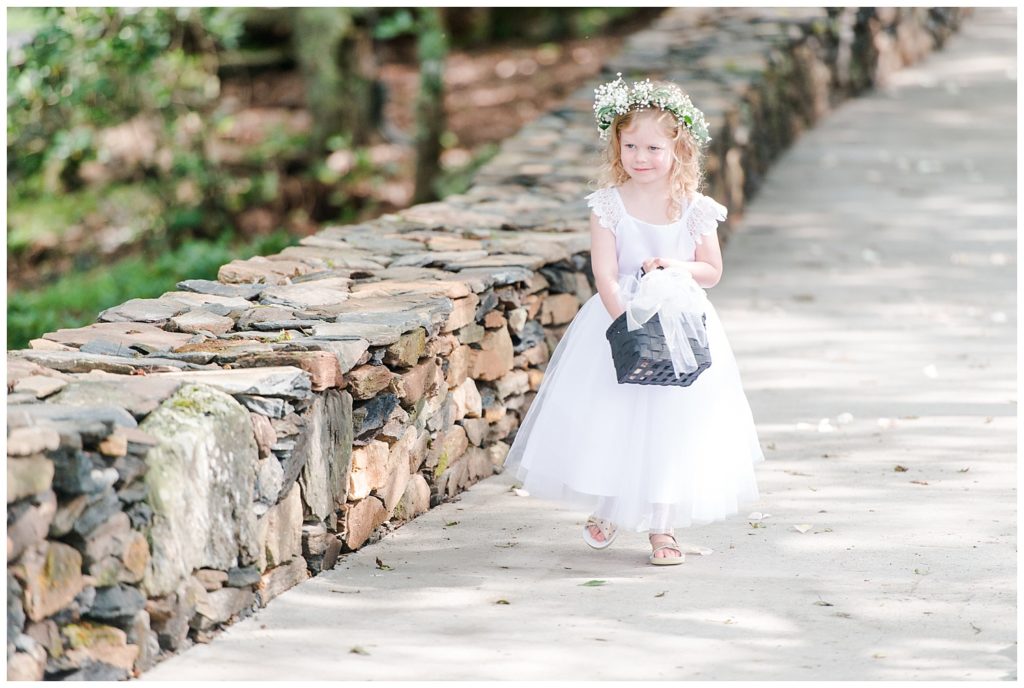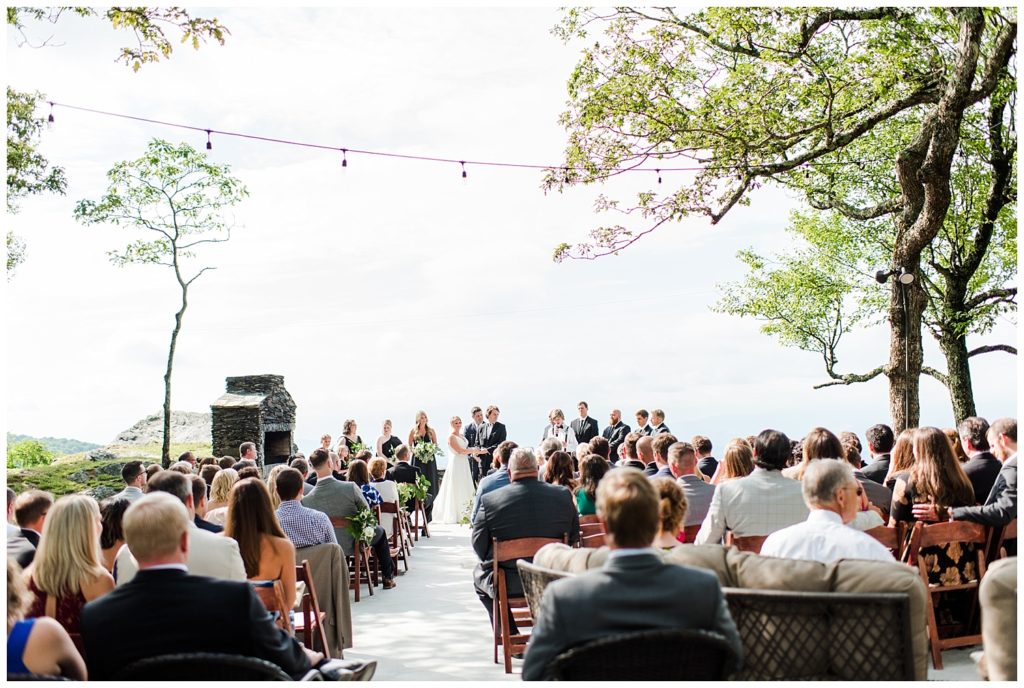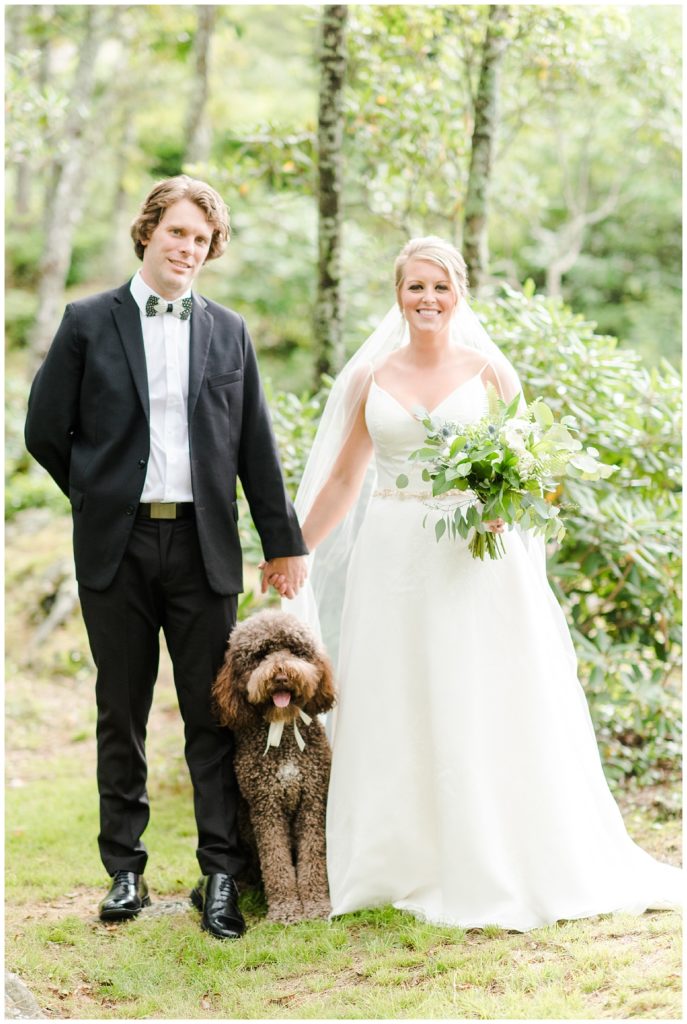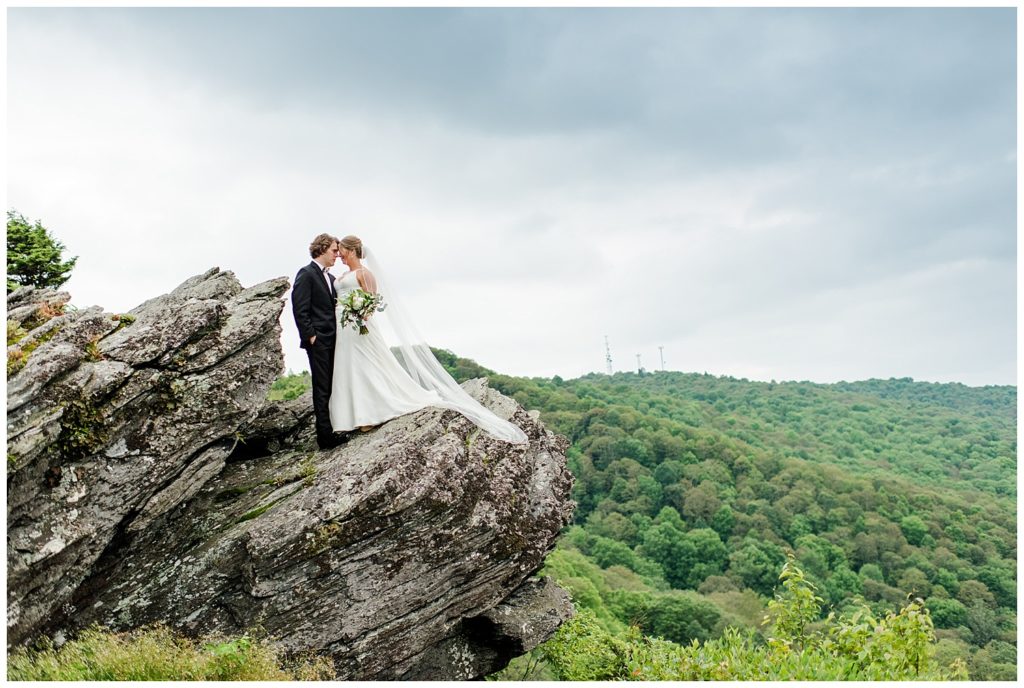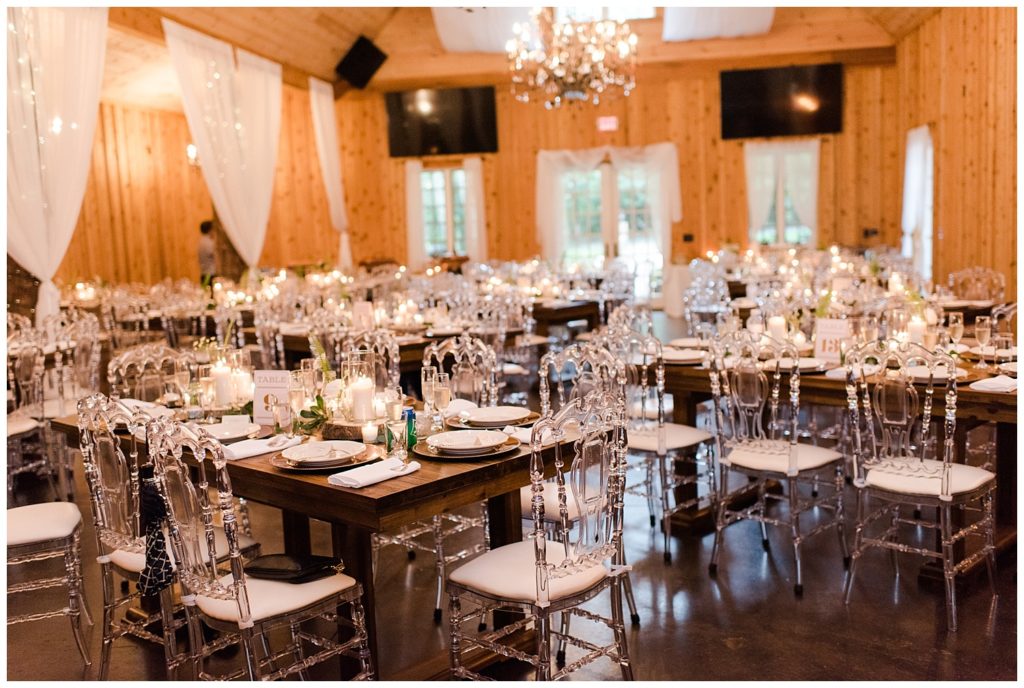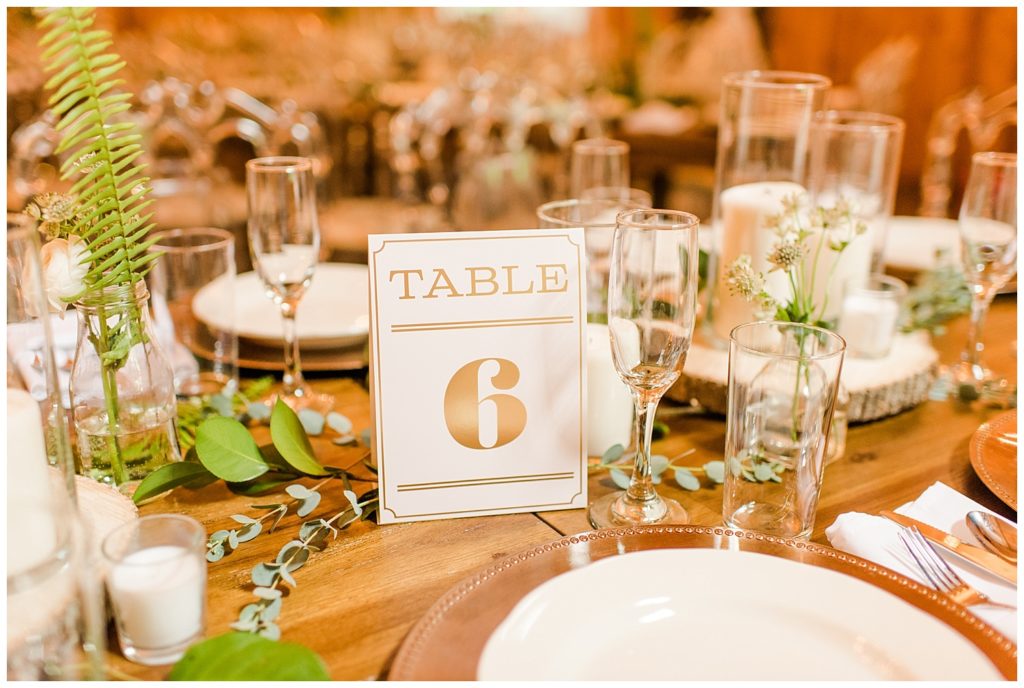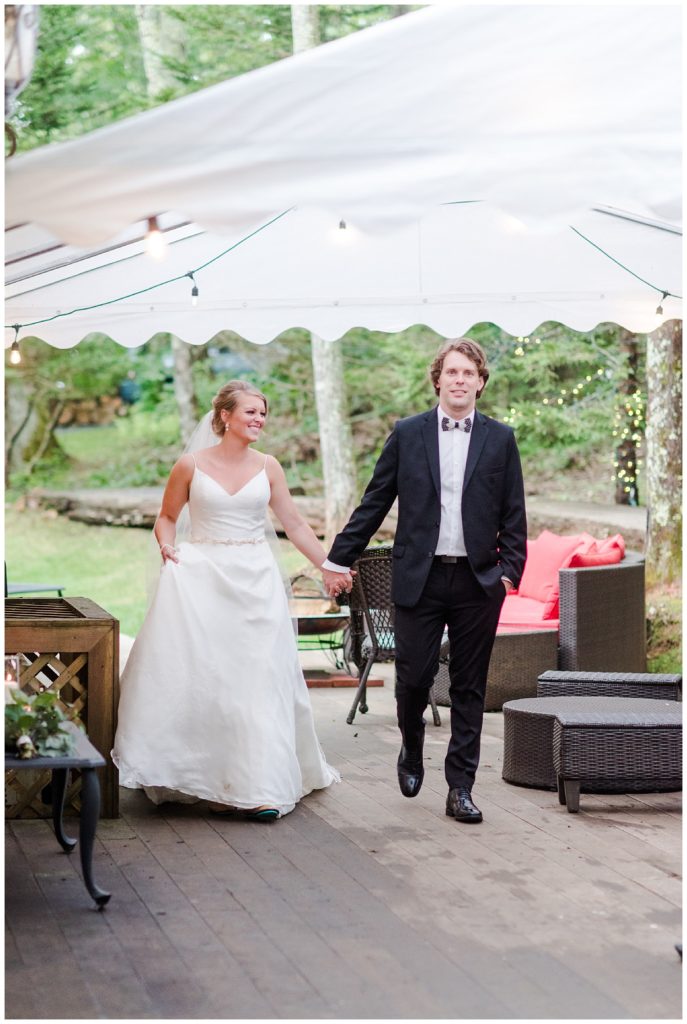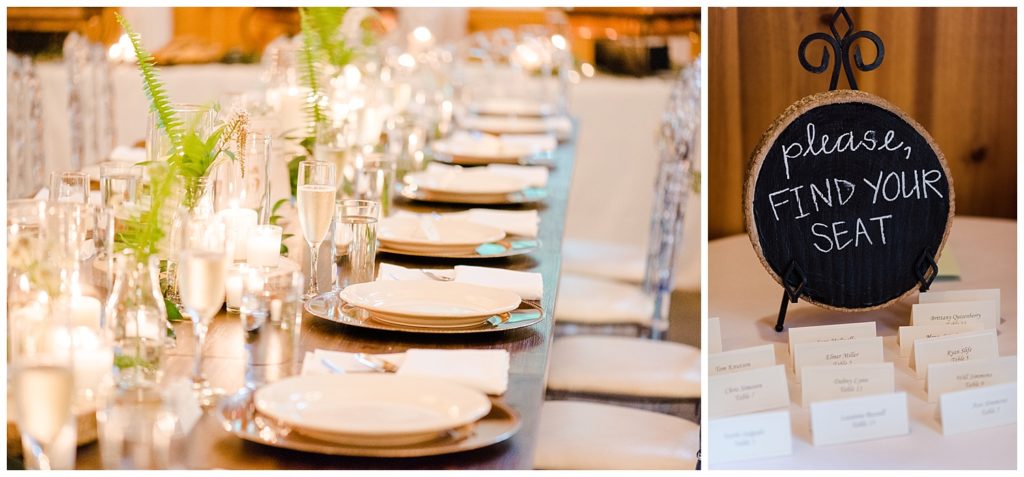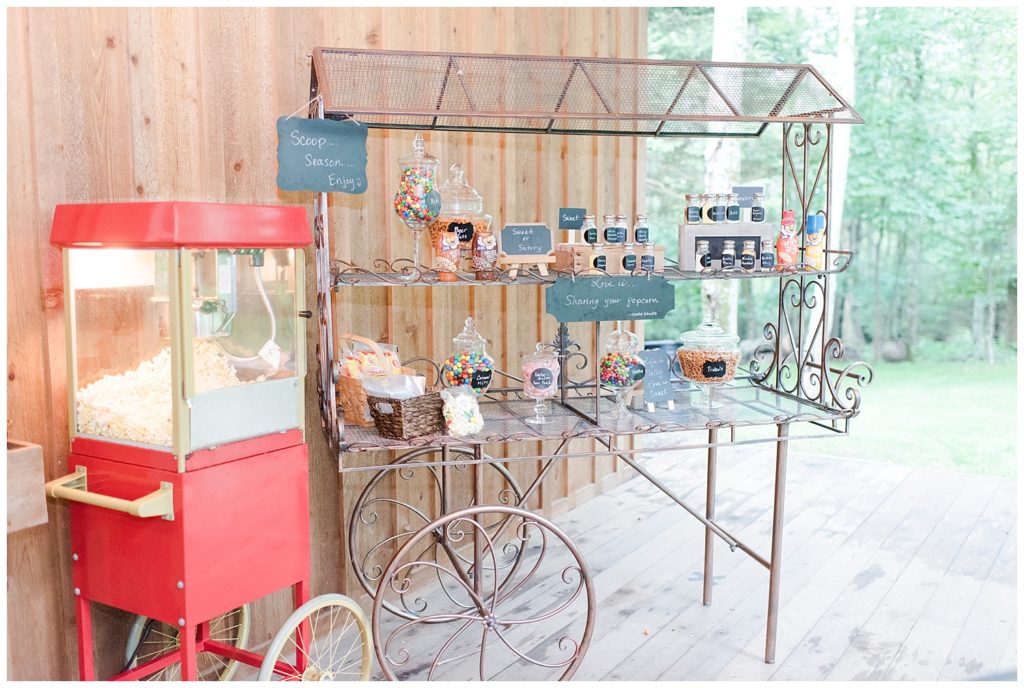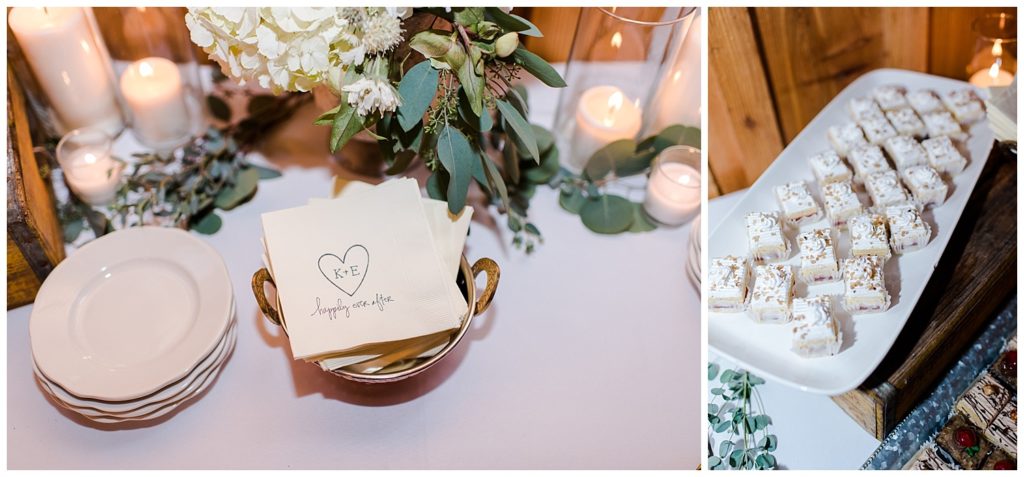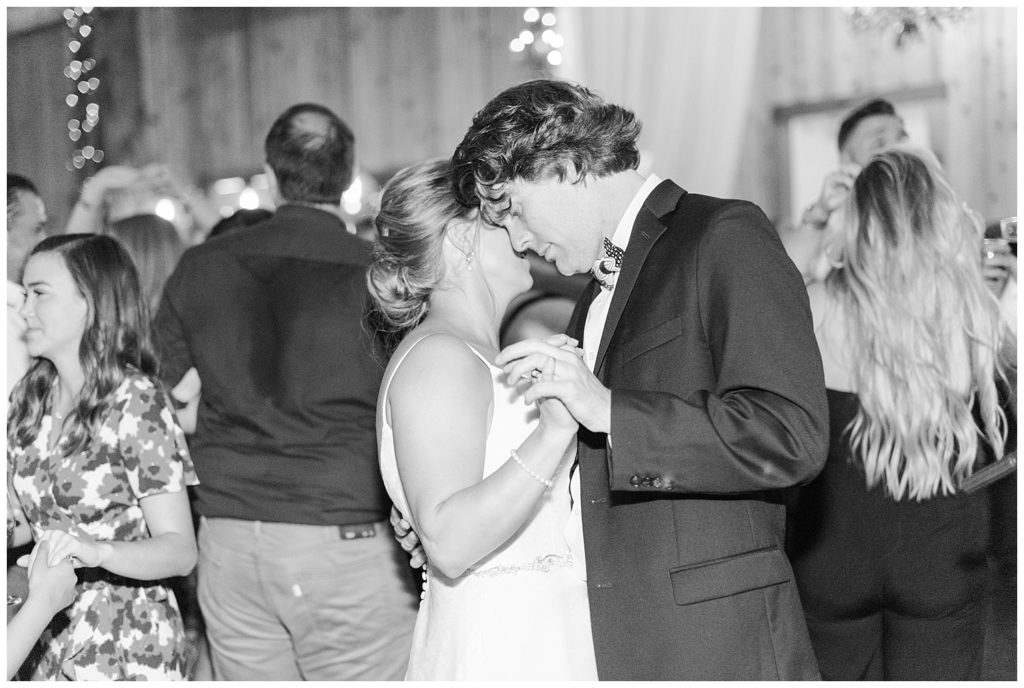 Venue: Twickenham House
Bride's Gown: Verita Bridal
Florals: Fuschia Moss
Bow ties and feather bouts: Brackish
Band: Patt McNabb Band
Catering: Earthworks
Photography: Candi Leonard Photography